The traditional diet of the Japanese residents on the island of Okinawa may contribute to a lower risk of cancer, heart disease and all age-related diseases and may extend lifespan, reported a 2009 study published in the "Journal of the American College of Nutrition." Okinawans typically consume 500 fewer calories per day than people following Western diets. Their meals include foods high in vitamins, minerals and antioxidants, but low in saturated fat and low on the glycemic index. The Okinawa diet attempts to help people alter their eating habits so that they resemble those of native Okinawans. Talk to your doctor if you have questions about developing a healthy, balanced eating plan.
Sample Breakfast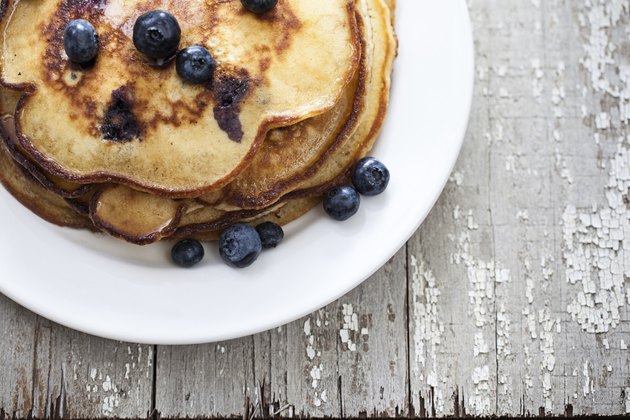 According to the authors of "The Okinawa Diet Plan," breakfast for a person who is used to a traditional Western diet but is interested in eating more like an Okinawan native could be blueberry pancakes prepared with calcium-fortified soy milk, whole grain flour, fresh blueberries and free-range eggs high in omega-3 fatty acids. This meal provides protein, nutrients and fiber, as well as a high amount of antioxidants. Pair the pancakes with green tea, which is a beverage that's sugar-free and dense and has disease-preventing phytochemicals like flavonoids and catechins.
Sample Lunch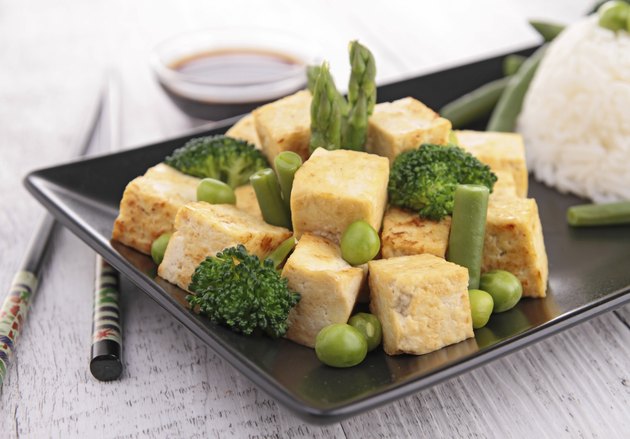 Lunch on the Okinawa diet might consist of stir-fried tofu, a steamed vegetable such as asparagus, a baked sweet potato and salad. Dark green leafy vegetables like asparagus, broccoli and boy choy feature largely in the plan, as do brightly colored vegetables such as native Okinawan sweet potatoes that are rich in antioxidants and vitamin E. Seaweed, an excellent source of a variety of vitamins and minerals, is commonly cooked along with tofu or added to salads.
Sample Dinner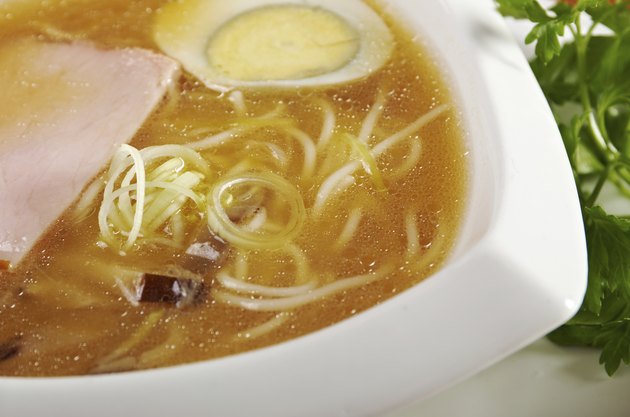 While you're on the Okinawa diet, dinner could begin with a bowl of miso soup, a broth flavored with seaweed-based dashi and often containing cubed tofu and vegetables. The main entree might consist of shrimp or fish steamed with vegetables and served with whole-grain noodles. "The Guardian" writer Michael Booth reports that Okinawans typically eat at least three servings of low-fat fish each week. While their diet includes plenty of white rice, Okinawans also consume a large amount of whole grains, especially in the form of buckwheat noodles.
Sample Snacks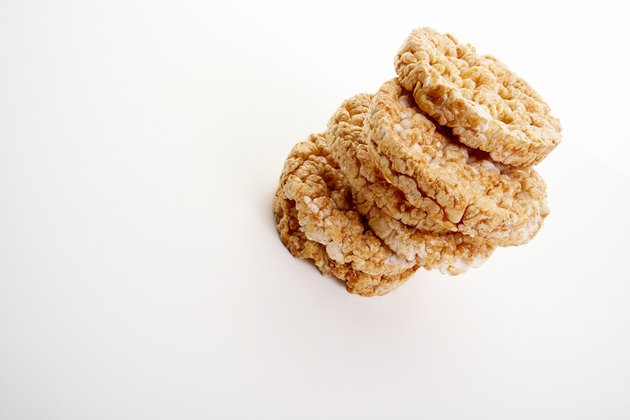 You won't eat a lot of sweet snacks on the Okinawa diet. A typical day's menu might feature a morning snack of fresh fruit, while the afternoon snack might be sticks of raw vegetables. The average Okinawan's diet contains far less sugar than their Western counterparts. When "The Guardian" reporter Justin McCurry interviewed two Japanese octogenarians in 2013, he found their only sweet tooth indulgence during snack time was an occasional mochi, or sweetened rice cake prepared from pounded glutinous rice.