Medium chain triglycerides, or MCTs, are found in coconut and palm kernel oil. MCT oil has been found to decrease body fat and provide energy. Several supplement companies offer pure MCT oil products.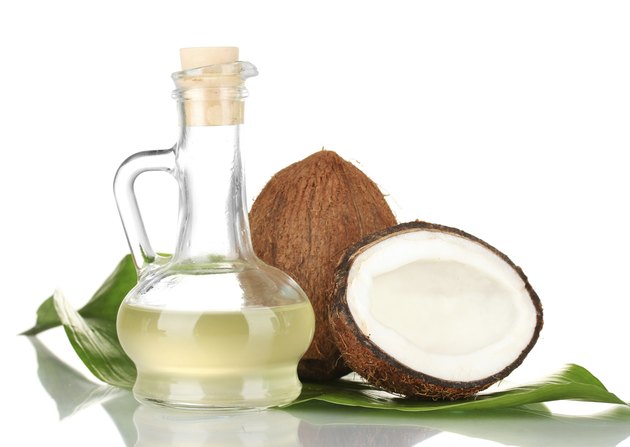 Medium Chain Triglycerides
MCTs are made up of caprylic acid and capric acid. MCTs are more easily and more quickly digestible types of fats that require a lesser amount of enzymes for absorption in comparison to other types of fats. The structure of MCTs contains between six and 10 carbon atoms. Unlike regular fat molecules, which contain nine calories per gram, MCTs contain 8.3 calories per gram.
Pure MCT Oil Calories
A single, 1-tbsp. serving of a pure MCT oil supplement contains 100 calories with 14 g of fat.
Recommendations
MCT oil can be used in salads and in protein shakes. It is not recommended to use MCT oil in frying due to its low smoke point.