Tuberculosis, or TB, is a disease caused by bacteria that primarily affect your lungs. TB is uncommon in the U.S., thanks to effective medications and vaccinations, according to the University of Maryland Medical Center. However, more cases have appeared since the HIV/AIDS epidemic. Potential symptoms of TB include swollen glands, breathing difficulty, weight loss, cough, fever and chills. In addition to rest and medications, a healthy diet, limited in certain foods, may enhance your recovery.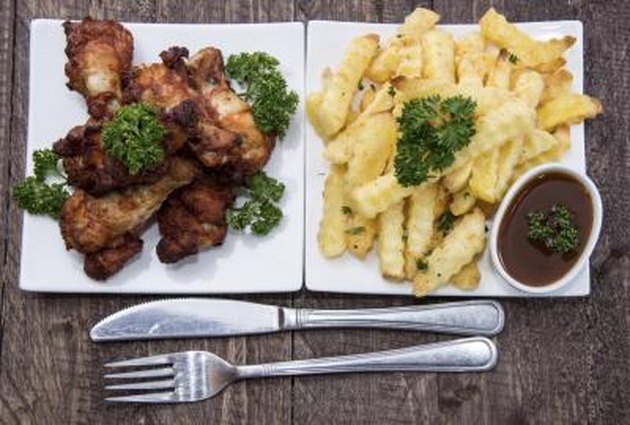 Greasy Foods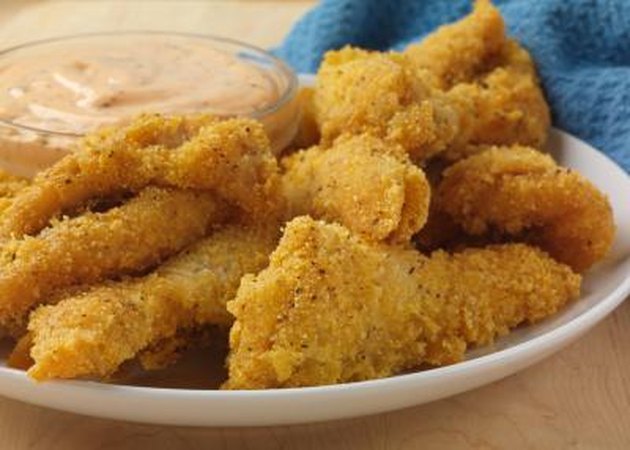 Greasy foods, such as fried beef and chicken, bacon, french fries and onion rings, contribute hefty amounts of saturated fat -- fats associated with high cholesterol and increased risk for diabetes and heart disease. Greasy foods can also exacerbate symptoms that accompany TB, such as diarrhea, abdominal cramping and fatigue, according to the World Health Organization. This is problematic in numerous ways, since severe diarrhea can lead to severe dehydration and related complications. For best results, choose baked, broiled and steamed foods prepared without butter, high-fat cheese or creamy sauces.
Trans-Fatty Acids
Trans-fatty acids, or trans fats, are fats created through a process in which hydrogen is added to vegetable oil. Unlike the plant-based oils they derive from, trans fats can cause unhealthy cholesterol levels and inflammation. Eliminating trans-fatty acids from your diet may help reduce TB symptoms, notes UMMC. To avoid these unhealthy fats, avoid margarine; shortening; commercially prepared cookies, cakes, pastries and crackers; and all foods that list partially hydrogenated vegetable oil as an ingredient. Replace these typically low-moisture, low-nutrient foods with fresh foods, such as fruits and vegetables, for heightened benefits.
Refined Carbohydrates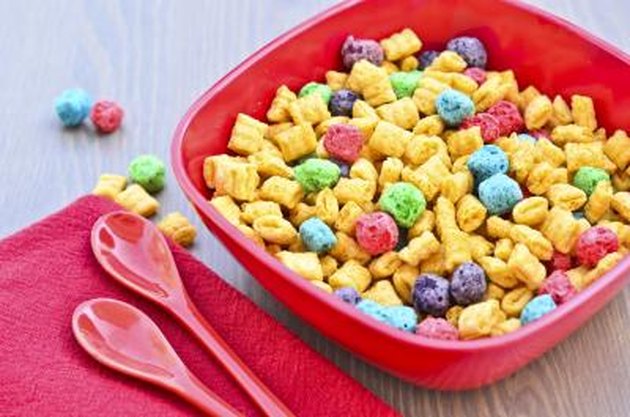 Refined carbohydrates such as flour and sugar provide empty calories, or calories devoid of nutrients. While modest amounts of refined carbohydrate sources may not cause harm, particularly if you're limited to low-fiber foods due to diarrhea, UMMC recommends that most TB patients avoid these foods for improved wellness and symptoms. Common sources of refined carbohydrates include enriched breads, cereals, pasta and baked goods; instant rice; and foods and beverages rich in added sugars, such as regular soft drinks, candy, sorbet, frosting, pancake syrup, jam and jelly. For additional benefits, replace refined carbohydrate sources with fiber-rich foods, such as whole grains and starchy vegetables.
Caffeine and Alcohol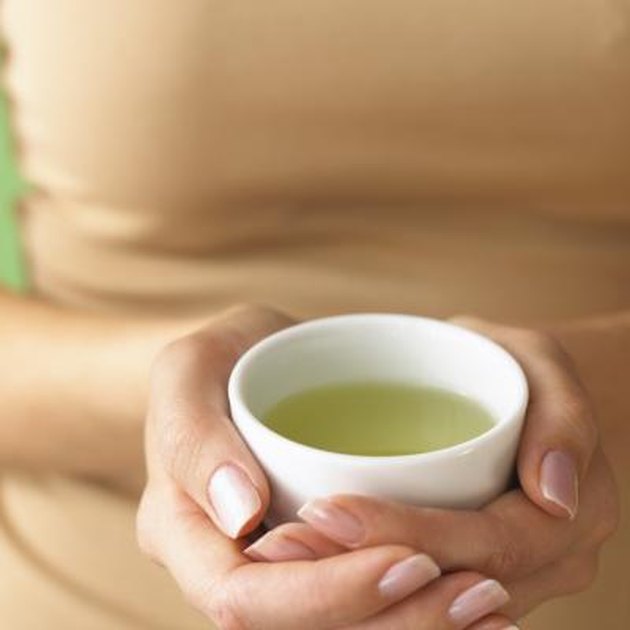 Caffeine and alcohol can make resting and sleeping difficult, which can delay healing from TB. Excessive caffeine or alcohol consumption may also have a diuretic, or fluid-flushing, effect and prevent you from consuming healthier beverages, such as water, low-fat milk or pure juices. UMMC recommends that TB patients consume caffeine-free green tea -- a valuable source of antioxidants -- in place of regular green tea for improved wellness.