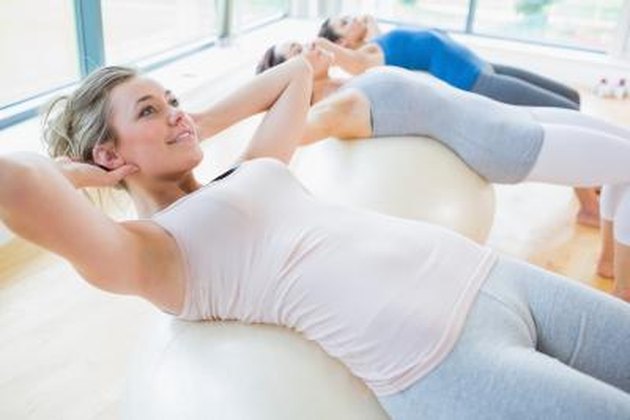 Spot reduction of fat is a widespread myth. Exercising your stomach will not make it smaller. What does work is a comprehensive fitness plan that incorporates fat-burning cardio five days per week and a resistance training program that works all major muscle groups at least twice per week. This way, you will lose fat all over, and tone the muscles that are hiding underneath it.
How Weight Loss Works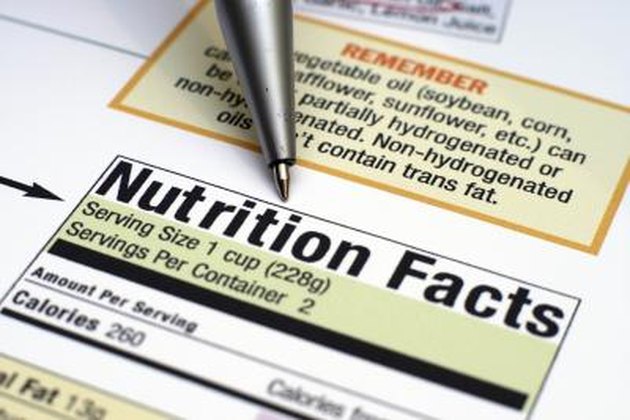 To lose weight, you must create a caloric deficit every day. This causes your body to turn to the triglycerides stored in your fat for fuel. The triglycerides are absorbed into your organs and muscles, where they are broken down several times into chemicals that provide fuel, producing carbon dioxide and water as waste. You exhale the leftover carbon dioxide and urinate the leftover water. Over time, your body will siphon enough of the triglycerides from your stored fat cells to cause them to shrink, resulting in a slimmer body. You cannot get rid of fat cells completely, except through liposuction.
Diet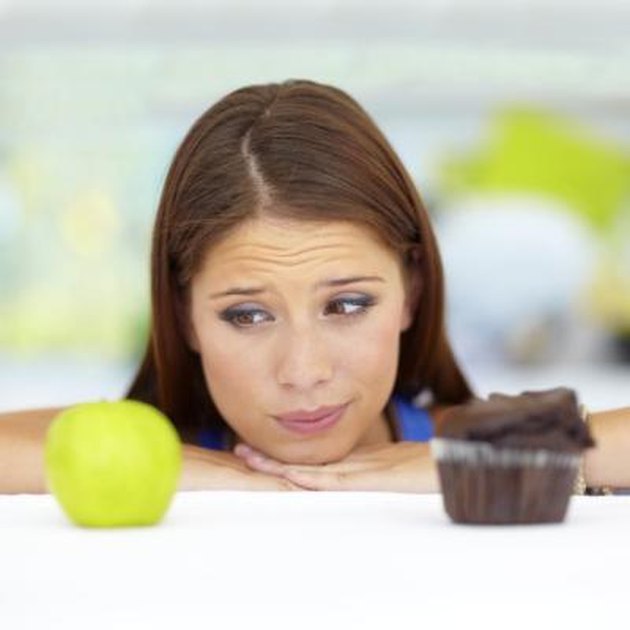 Use an online calculator to determine the number of calories you need in a day, or consult your doctor for a more accurate number. To lose a pound per week, you must consume 500 fewer calories than you burn every day. This does not have to be diet alone -- the calories you burn through exercise count, too. Follow a balanced diet, and focus on low-calorie foods like fruit and vegetables that allow you to eat a large volume for few calories. Avoiding foods like peppers, fried foods and carbonated beverages, which cause gas or bloating, can help your stomach look slimmer rather quickly. Drinking at least eight glasses of water per day will keep you hydrated so you don't retain water, which will also help.
Cardio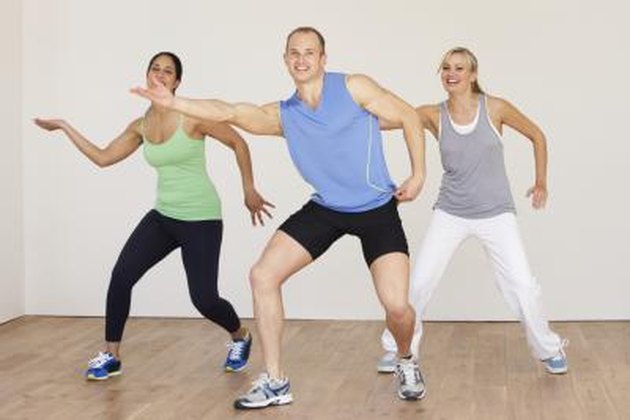 Get at least an hour of moderately intense cardio per day to help burn calories. Walking, running, cycling and swimming are popular options, or do a little of everything to stave off boredom and challenge your body in new ways. Try ballet, belly dancing, Latin dancing or hip-hop to get a cardio and ab workout at the same time. When you do your cardio, make an effort to keep your core muscles drawn up and in. This will help support your lower back, and it will help train your abs to tighten, providing a helpful boost to your resistance training. Twice per week, add high-intensity interval training to supercharge your calorie burn -- do 1-to-3 work-to-rest intervals, alternating between a vigorous and moderate pace for 20 to 30 minutes. This raises your average heart rate for the session and will burn more calories.
Resistance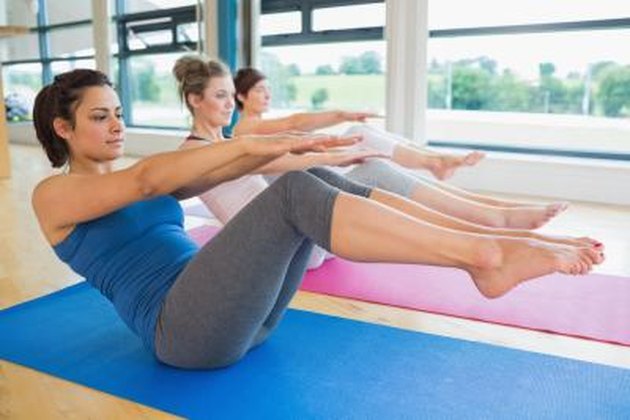 Your resistance training program should work every major muscle group at least twice per week, but do a separate ab workout three times per week with a day of rest between sessions. Use crunches, leg raises and bicycle crunches to work your abs from the top, bottom and sides. When you master those moves, try looping a resistance band around a furniture leg and doing crunches while holding the handles on your chest. Try inverted crunches for a major challenge. For a total core-based workout, take a few Pilates classes to target your abs in a new way.