Psoriasis, a skin condition characterized by raised pink itchy lesions that are made from buildup of dried, dead skin cells, can affect people of any age. An imbalance of the immune system appears to play a role in the development of this condition and trigger factors include stress, obesity, skin injuries and infections, cold air, smoking and excess alcohol consumption. If you consider taking magnesium supplements for the management of your symptoms, talk to a health care provider.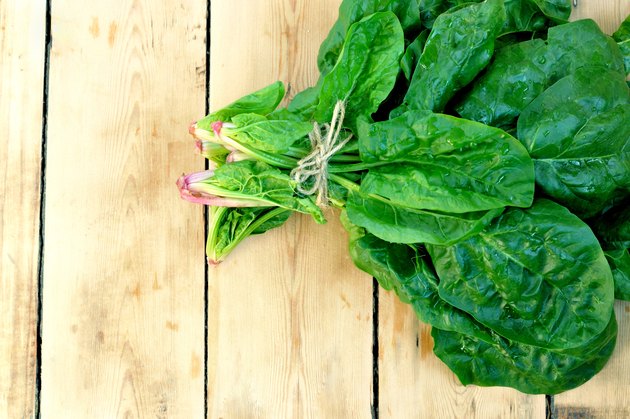 About Magnesium
Magnesium is an essential mineral, being found in all organs of your body. It is involved in the activation of several enzymes and in the regulation of calcium and other nutrients. According to University of Maryland, Medical Center most Americans do not consume enough magnesium rich foods. Based on some research studies, magnesium-based supplements may also benefit individuals affected by psoriasis.
Research
Magnesium compounds in combination with sun rays radiation may effectively manage skin conditions like psoriasis and atopic dermatitis, according to a study published in October 2000 issue of" The Journal of Investigative Dermatology." The researchers found that magnesium compounds from the Dead Sea positively influences certain cells in the skin that are involved in inflammation and production of psoriatic lesions.
A supplement that contains magnesium, calcium zinc salts and fumaric acid has been approved for the treatment of psoriasis in Germany and shows significant improvement in symptoms of psoriasis, indicates a research team from Department of Dermatology, Dermatologikum, Hamburg, Germany. Up to 70 percent of people who use it note improvement in their condition within four months of treatment. This supplement does not have toxic or immune suppressive effects, according to this study, published in March 2007 issue of "Indian Journal of Dermatology."
Sources
Magnesium rich foods which are green leafy vegetables, grains and nuts. Magnesium is also available as an over the counter supplement in North America and the best absorbed products are magnesium citrate, gluconate and lactate. Magnesium supplements are also better absorbed by the body when taken together with a B complex formula.
Considerations
Consult a qualified health care practitioner to find out optimal dosage of magnesium that may help manage your condition. Other natural therapies that may improve symptoms of psoriasis include vitamins, herbs, homeopathic remedies, diet, chiropractic and acupuncture. Keep in mind that magnesium does not replace and should not be used to replace standard therapy prescribed for psoriasis. Magnesium is not approved by U.S. Food and Drug Administration for the treating psoriasis.