Regular calorie-burning exercise and a healthy, low-fat diet are the best ways for high school-age people to lose weight. Extreme dieting can be dangerous and being underweight is harmful to your health. Instead, tone up with exercise to get in shape safely. Cut down on fat, but get enough protein to stay healthy and active. If you have any health problems, check with your doctor before starting a new diet or exercise program.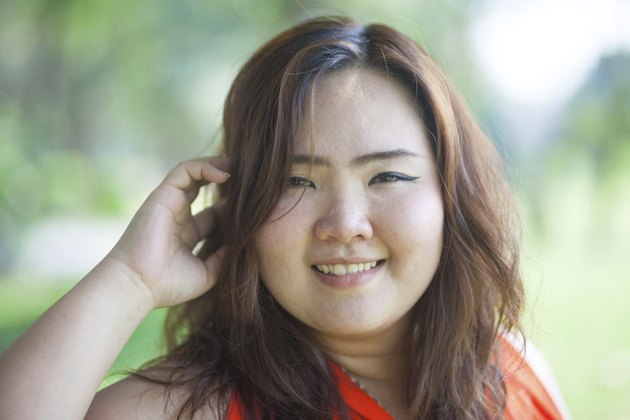 Find Your Ideal Weight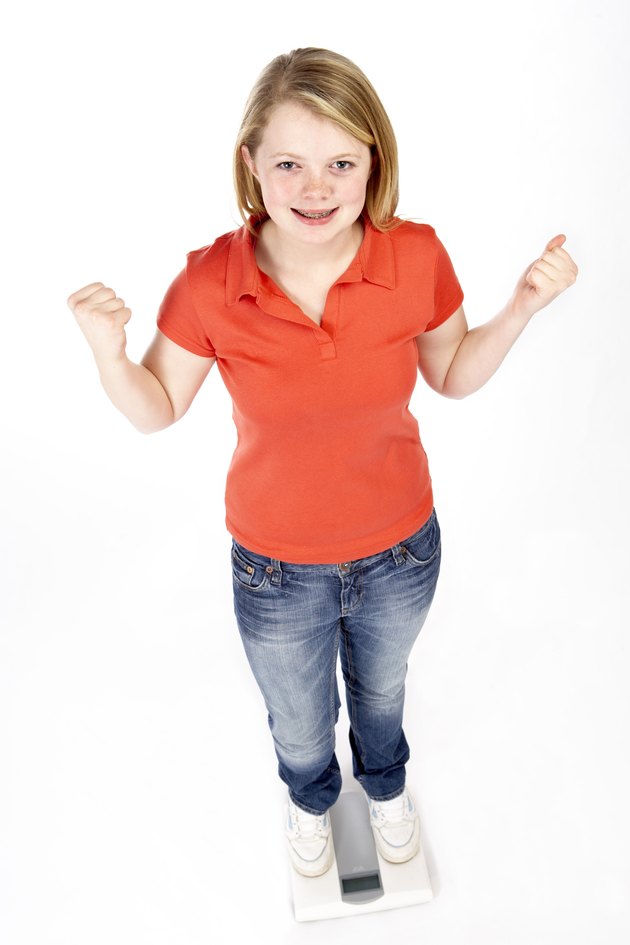 Ideal, healthy weight is what is classified as normal weight by the World Health Organization. To find your healthy weight range in pounds, convert your height to kilograms and square it -- height times height. Multiply the result by 18.5, then convert it back to pounds to find your lowest healthy weight. Multiply the result by 24.99 to find the high range of normal weight for your height. The healthy weight for muscular or big-boned people may be higher than the normal range.
Get in the Calorie-Burning Zone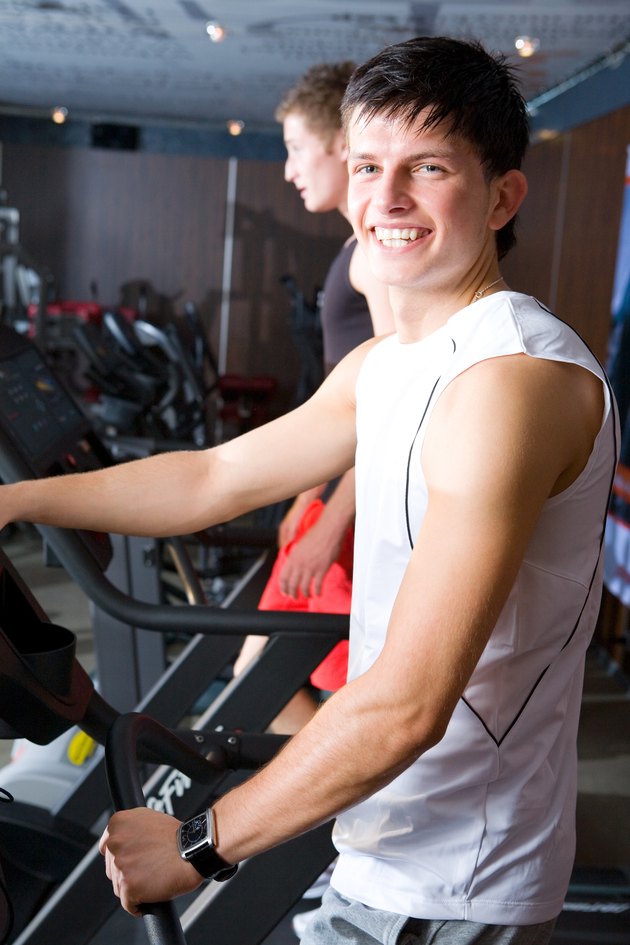 To lose fat, you need to burn more calories than you take in each day. Maximum heart rate is used to find your maximum calorie-burning zone. Estimate your maximum heart rate by subtracting your age from 220. To burn the most calories, you need to exercise hard enough that your heart rate increases to 65 to 75 percent of its maximum. Try to get at least 60 minutes of exercise every day, which is the recommended amount for young people, according to the American Heart Association. This should be moderate-intensity exercise that gets your heart rate up to between 50 and 85 percent of its max. Cardio exercises like running, biking, swimming and dancing can get you into the zone that burns the most calories. You can check your heart rate when you're exercising with a heart monitor or a built-in monitor on cardio equipment.
Make Your Calories Count
Check your diet too. You can safely cut out high-fat, high-sugar, low-nutrition foods like chips, fried food, ice cream and cookies. Eat whole grains, low-fat protein and dairy and lots of fruit and vegetables to stay healthy while reducing your daily calorie intake. Stay hydrated with six to eight cups of water each day and more water during and after exercise. Drinking water instead of drinks with sugar and high fructose corn syrup will cut out a lot of empty calories too -- about 240 calories for each 20-ounce drink.
Count Your Protein Grams
High-school-age people are still growing and need protein to stay healthy and active. A weight-loss diet that cuts out too much protein can cause health problems like hair loss; anemia -- low red blood cell count; shrinking muscles; and stunted growth. If you are doing cardio to help you lose weight, you'll need enough protein to support your exercise. The Centers for Disease Control and Prevention recommends 46 grams of protein each day for teenage girls and 52 grams for boys. Chicken, eggs, fish, tofu and lean meats are low-fat proteins. Non-fat dairy, egg whites and beans have no fat or almost no fat. Keep track of your daily protein by checking Nutrition Facts labels on food and learning how much protein foods have.
Lose Weight Slowly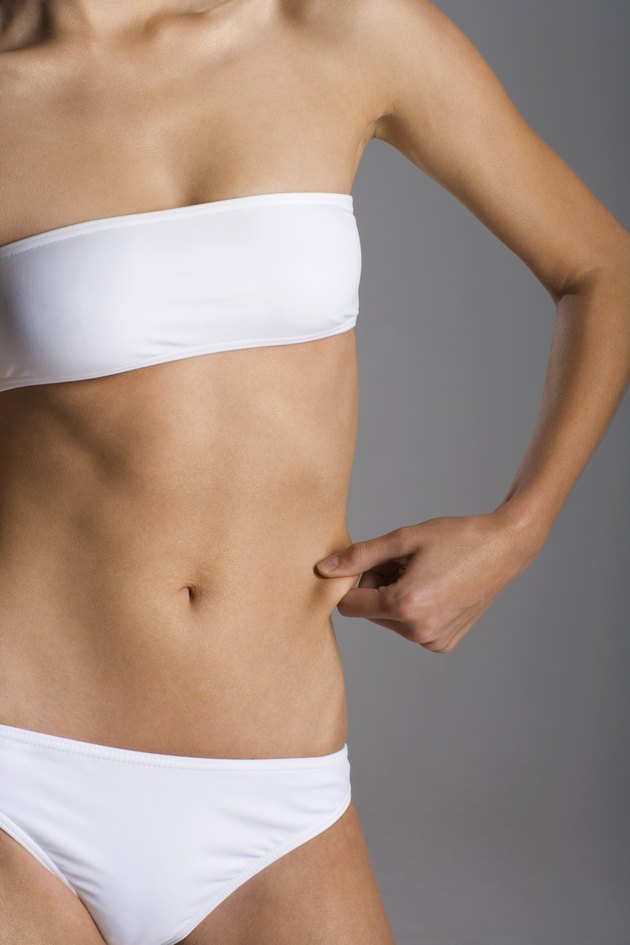 You may be in a rush to lose weight as fast as possible, but losing weight too fast can not only cause health problems. It can also leave you with the unwanted problem of loose skin. Limit your weight loss to no more than 2 pounds each week to give your skin time to adjust to your new body size. High school is a good time to lose extra fat because your skin will have less ability to tighten back up -- elasticity -- as you get older.