You may be wondering if you can enjoy a workout and then go out for a drink with friends. Research has looked into the effects of alcohol after physical activity to determine if you should drink after exercise, how much, and how long between exercise and activity is optimal.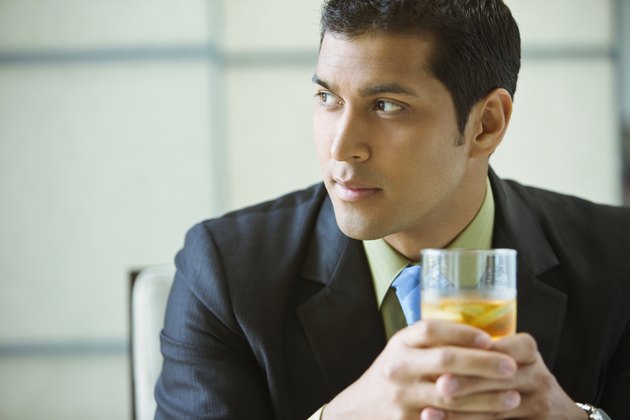 Avoid Alcohol Immediately After Workouts
Drinking immediately after a workout may cause an increase in muscle damage-related weakness. In one study published in 2010 in the "European Journal of Applied Physiology," healthy males performed leg-focused workouts and then immediately drank a vodka and orange juice or plain orange juice. The alcohol-consuming group drank 1 milliliter of vodka per kilogram of body weight. Two weeks later, measurements of strength demonstrated that drinking immediately following a workout magnified the loss of force associated with strenuous exercise. This weakness may be due to an interaction between muscle damage and alcohol.
Low Dose Not As Damaging
Although moderate alcohol consumption magnifies muscle weakness immediately after exercise, low doses do not have the same effect. A study by the same team published in the same journal a year later found that healthy males who consumed 0.5 milliliter of alcohol per kilogram of weight immediately after a workout had no change in muscle strength when compared to a control group. Moderated drinking after a workout appears to not have any negative effects on muscle recovery.
Potential Risks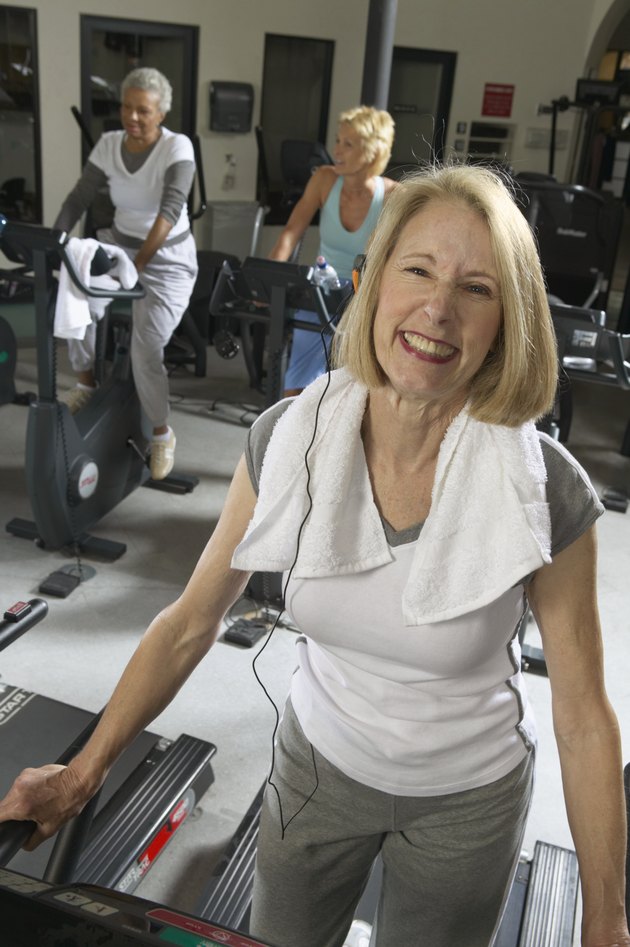 Recent evidence suggests that alcohol consumption after exercise can have a negative effect on normal blood flow. Alcohol can inhibit clotting factors in the body that are especially important post-workout. One of the potential dangers associated with drinking alcohol immediately following exercise is an increased risk of blood clots. Anyone who has heart disease or is at a high risk for developing blood clots should avoid alcohol post-workout.
Wait At Least 30 Minutes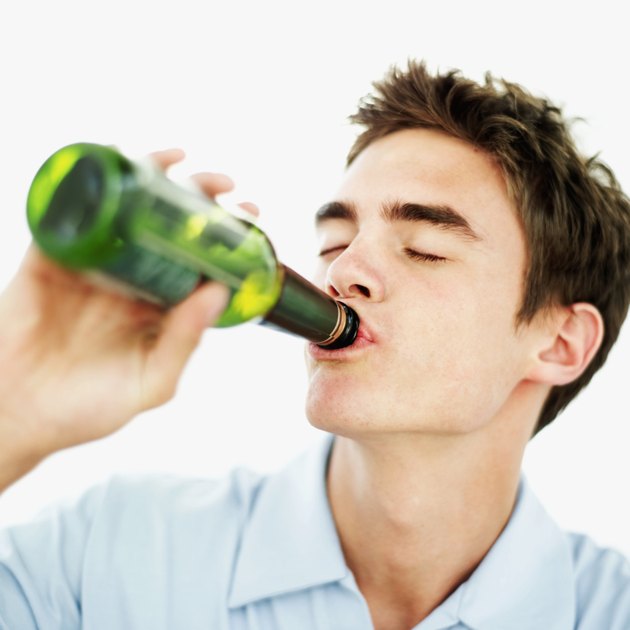 Alcohol may be safe to drink in small doses after exercise. However, due to alcohol's diuretic actions and potentially damaging effects on muscle recovery, athletes should instead drink nonalcoholic fluids and recovery beverages immediately after a workout. The majority of muscle recovery takes place within 30 minutes of physical activity, and after this time, alcohol may be consumed in moderation. The current recommendations for moderate alcohol consumption are one drink per day for women and two drinks per day for men.