Ocean perch is an easy fish to prepare. Unlike other types of fish, the surface of perch fillets change color when cooked from a white color to a distinct brown tone. This gives you a good visual guide when trying to ensure that the fish is properly cooked. Ocean perch is inexpensive and can be seasoned to modify or mask its otherwise bland flavor. You can cook perch in a pan or on the grill -- either way cooks the perch in a similar manner and with virtually no difference in procedure.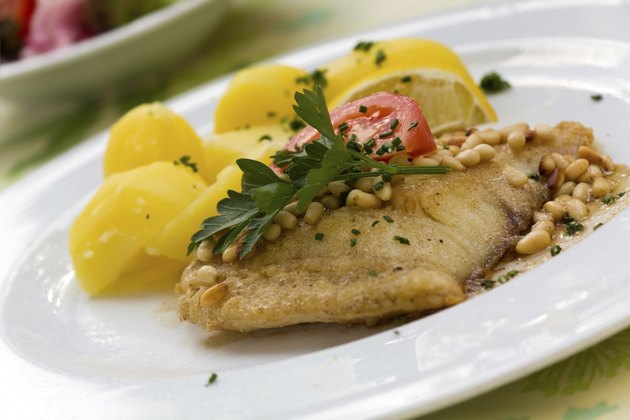 Step 1
Preheat grill or stovetop to medium heat.
Step 2
Season the perch fillet, if desired. This is not a necessary step if you are content with the natural flavor of the fish, but some people prefer to change or enhance the flavor for seasonings. This can include using salt, pepper, lemon juice or herbs in various combinations according to your personal preferences.
Step 3
Place the fish on the grill or in the pan and cook for four to six minutes on each side, depending on the thickness of the meat. Continue cooking until the surface of the fish turns brown. If you are unsure of how the meat has cooked, you can use a meat thermometer -- fish should be cooked to at least 140 degrees Fahrenheit to kill all food-borne bacteria.
Step 4
Remove from the grill and serve.
Things You'll Need
Ocean perch

Seasonings

Grill or pan

Meat thermometer