Food allergies occur when your body views a substance as a foreign intruder that must be eliminated, causing your body to respond much in the same way it does to a virus or bacteria. Chemicals called histamines are released that cause everything from itchy skin to coughing and stomach pain. Very severe reactions can lead to anaphylaxis, which results in a drop in blood pressure and an inability to breathe. If you have an iodine allergy, your physician may recommend avoiding certain foods to minimize reactions.
Iodized Salt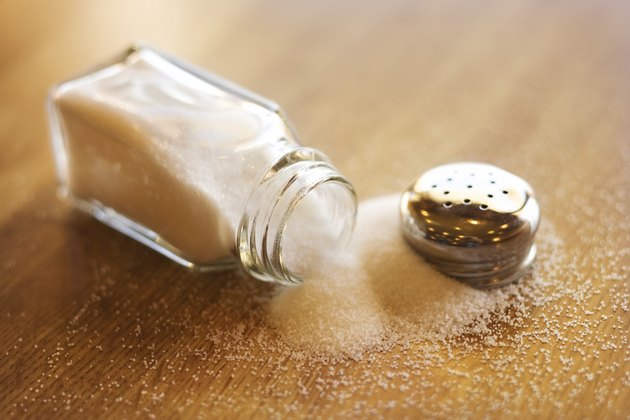 When you do not have enough iodine in your daily diet, your body cannot make thyroid hormones. This causes a pronounced bump, or goiter, to develop on the throat. To reduce the risk of iodine deficiency, iodine is added to salt. One gram of iodized salt contains about 77 micrograms of iodine. If you are allergic to iodine, you may wish to avoid adding iodized salt to your foods. It is possible to purchase salt that does not have added iodine. If your iodine allergy is not severe, it may be possible to eat small amounts of iodized salt without adverse symptoms.
Dairy Products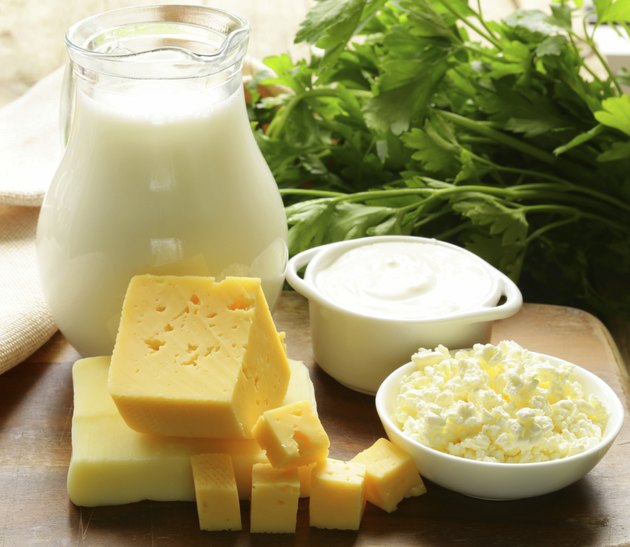 Iodine is a common addition to feed for cows in the United States. For this reason, dairy products can be high in iodine. One cup of cow's milk contains 56 micrograms of iodine. It is also found in other dairy products such as cheese, ice cream and yogurt.
Fish and Shellfish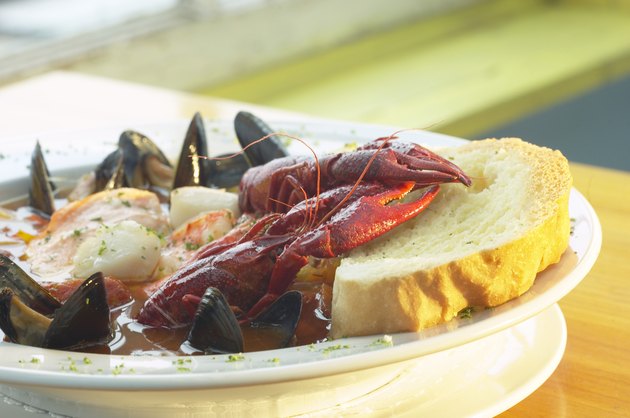 Fish and shellfish are among the most common, natural sources of dietary iodine. This is because iodine is naturally present in seawater and seaweed. Just 3 ounces of cod, for instance, contains 99 micrograms of iodine; the same serving size of shrimp has 35 micrograms. Freshwater fish also contain iodine, but the amount depends upon the waters in which they swim according to a report from Tulane University.
Additional Sources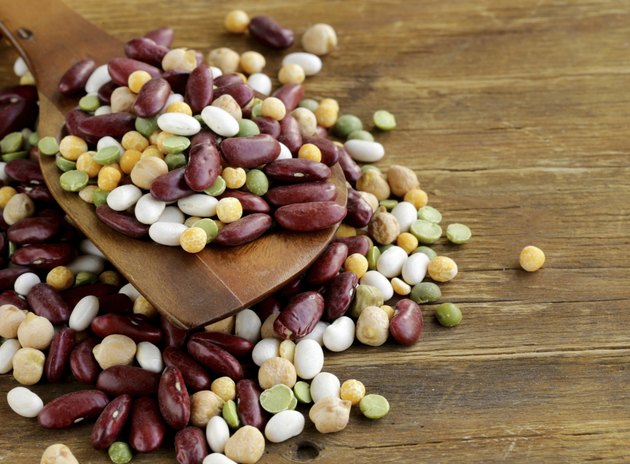 One large boiled egg contains about 12 micrograms of iodine. Legumes also have iodine -- about 32 micrograms per half-cup serving of navy beans, for instance. Because soil can be infused with iodine, vegetables that grow in the ground, such as potatoes, can contain iodine; the iodine level depends on the iodine content of the soil in the particular geographic area where the vegetable grows. Peeling root vegetables before cooking them can lower the iodine content.