Vitiligo is a disease that can be embarrassing and difficult to treat. Marked by a lack of pigment in patches of skin, it can affect any part of your body, but common sites include the face, hands, armpits, hair and around body openings. Your physician may recommend traditional therapies, although the National Vitiligo Foundation suggests that nutritional deficiencies may contribute to the condition. Work with your health care provider to incorporate vitiligo-fighting foods into your diet.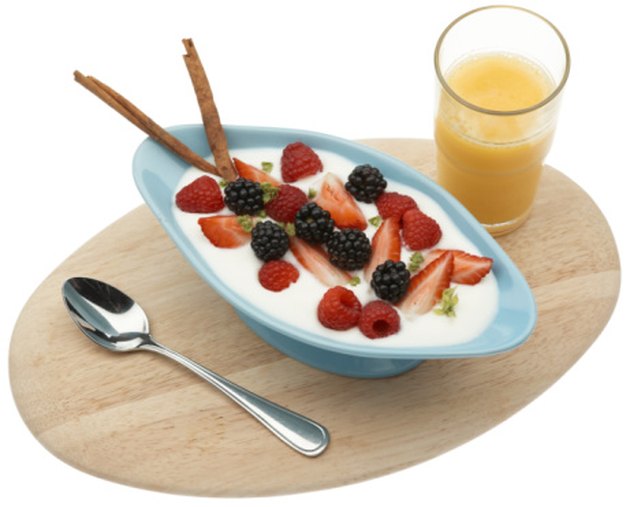 Foods High in Vitamin B-12
Eating foods high in vitamin B-12 may help reverse vitiligo. A study published in the "Journal of Clinical Laboratory Analysis" in 2011 indicates that a vitamin B-12 deficiency leads to an increase in homocysteine, a compound that may play a role in destruction of pigmentation in certain areas of the body. Choose foods such as liver, clams, trout, salmon, haddock and yogurt to boost your vitamin B-12 intake. Fortified breakfast cereals are also a good source of vitamin B-12.
Foods High in Folate
The same study that correlated a vitamin B-12 deficiency with incidence of vitiligo also implicated low folate levels in this condition. While evidence in the April 2010 edition of the "Journal of the American Academy of Dermatology" indicates that some forms of light therapy can manipulate folate levels for those with vitiligo, you can also boost your intake through diet. As with vitamin B-12, you can get more folate from enriched breakfast cereals, but you may also get it naturally in black-eyed peas, spinach, asparagus and broccoli.
Foods High in Vitamin C
Including foods containing vitamin C in your diet may be good for vitiligo. Citrus fruits such as oranges, grapefruits and lemons are excellent sources of this vitamin, but other fruits high in vitamin C include kiwi, strawberries and cantaloupe. You can also get vitamin C from vegetables such as tomatoes, broccoli, potatoes and red and green peppers.
Foods High in Zinc
Boost your consumption of foods high in zinc when you have vitiligo. A study in the "Indian Journal of Dermatology" in 2009 suggests that zinc supplementation may help cure this condition. Oysters are an excellent source of zinc, although you may also acquire zinc from beef, crab, pork, lobster and chicken. You can also boost your intake of zinc by eating beans, nuts and dairy foods.