Inflammation can cause pain, swelling and redness or a heat sensation, but it can also be helpful. The inflammatory response helps seal off injuries, eliminates bacterial invasions and disposes of damaged tissue. However, too much of a good thing can also cause problems like autoimmune disorders, according to Peter A. Ward, a professor of pathology at the University of Michigan. Coconut oil can help ease inflammation.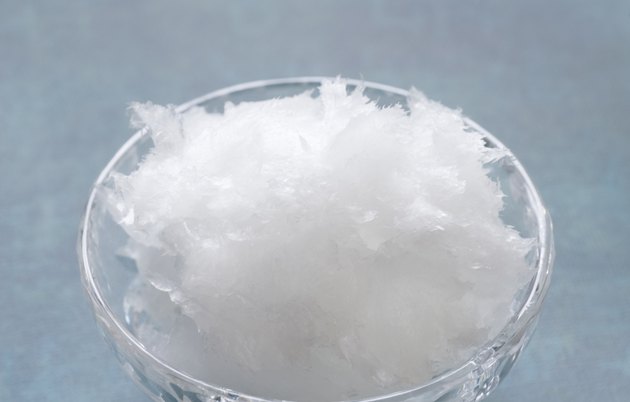 Coconut Oil Reduces Inflammation
The lauric acid in coconut oil has anti-inflammatory properties, according to "Coconut Oil: Discover the Key to Vibrant Health." In "Virgin Coconut Oil: Nature's Miracle Medicine," author Bruce Fife concedes coconut oil is not as effective as anti-inflammatory medicines, but it has no side effects. A study in the February 2010 issue of "Pharmaceutical Biology" found virgin coconut oil -- which is processed at low heat without chemicals -- reduced ear and paw swelling in rats, while also inhibiting chronic inflammation.