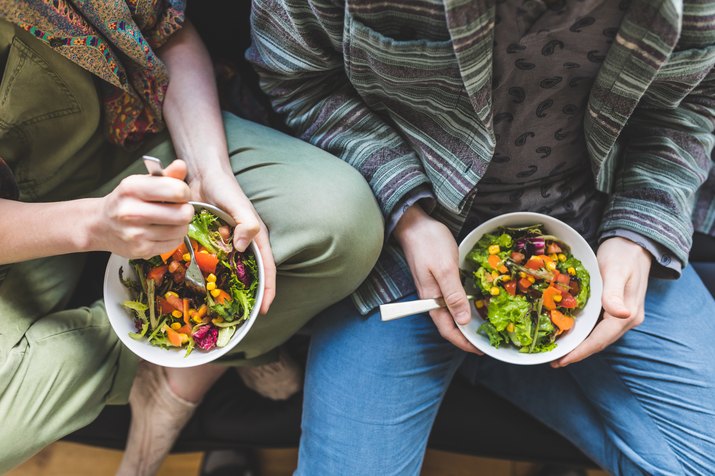 1 of 14
If you tend to fall off the healthy-eating wagon during the holidays (or on vacation or during family situations), you're not alone. Many Americans gain one or two pounds during the holidays simply from having extra opportunities to indulge.
Although a pound or two may not sound like much, researchers at the National Institutes of Health report that most people never lose this weight, and it contributes to obesity as the years pass. We asked the nation's best nutritionists to share their words of wisdom — what to do and what not to do when you're trying to get back on a healthy track — and strategies to put their pointers into action.
Image Credit:

Adobe Stock/william87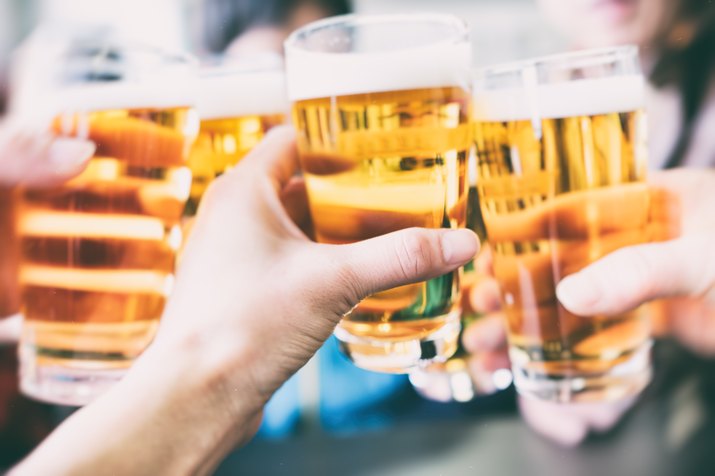 2 of 14
Typically, I'm not a "give it up"-type person, but I change my tune for a January restart in the alcohol department. After your New Year's celebration, give up alcohol for the rest of the month of January (along with making sure to avoid eating anything after 7:30 p.m.).
—Mitzi Dulan, RD, team nutritionist for the Championship Kansas City Royals and author of The Pinterest Diet: How to Pin Your Way Thin
Image Credit:

tomorca/iStock/GettyImages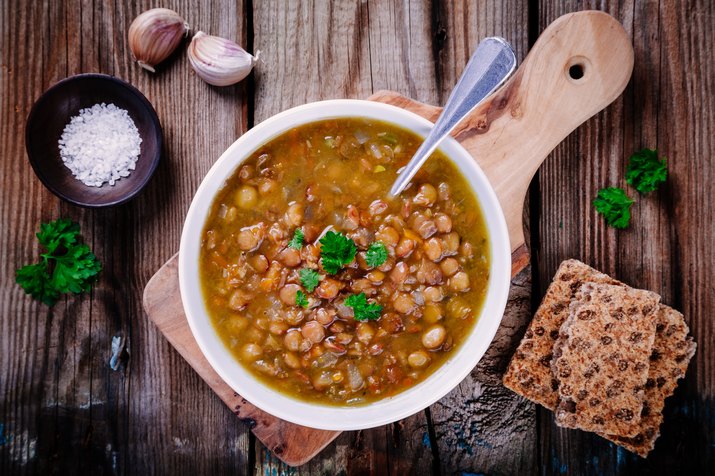 3 of 14
Pulses, which include beans, peas and lentils, have been shown to promote weight loss without the need to cut or count calories. Simply adding a serving of pulses to your daily routine can boost satiety, delay the return of hunger and curb the desire to eat processed snacks... Eat them either as the protein in a plant-based meal (like kale and white bean soup) or as the starch in a meal with animal protein (like a veggie-and-avocado omelet with chickpeas or baked fish over spinach and lentils).
—Cynthia Sass, M.P.H., RD, author of Slim Down Now: Shed Pounds and Inches With Real Food, Real Fast
Image Credit:

wmaster890/iStock/GettyImages
4 of 14
3. Don't Get Fooled by Buzzwords
Just because you're looking to ditch those extra holiday pounds, don't be taken by words like "natural" and "organic" on the packaging. Sugar, salt and unhealthy fats can be natural and organic, yet these words are often magnetic and misleading to shoppers. Flip your package over and look for the ingredient list. Some labels (and even some food packages) are more transparent than others. Go for ingredients you can recognize. As an example, you can look at a KIND bar and identify the nuts and dried fruit within. Cleaner food labels help you understand what you're considering putting in your body to help you make balanced, energizing choices throughout the day.
—Bonnie Taub-Dix, RDN, owner of BetterThanDieting.com and author of Read It Before You Eat It
Image Credit:

Ridofranz/iStock/GettyImages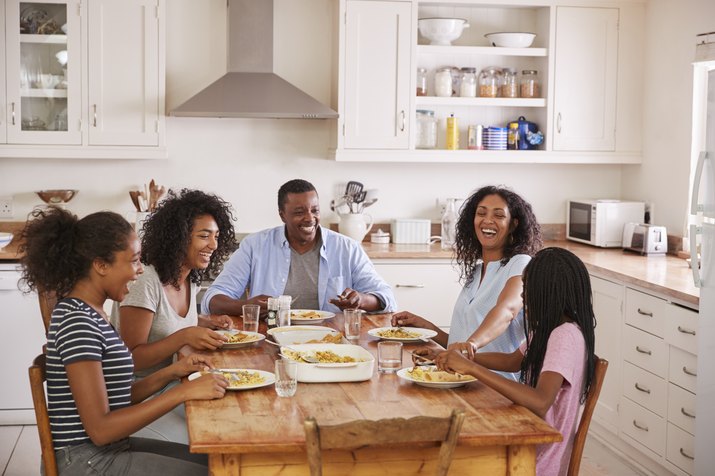 5 of 14
4. Get Dinner Back on Track
Slim down your portions and return to your usual mealtime routines. Planning meals ahead of time and going heavy on fruits and vegetables for snacks and at meals are the key ingredients in getting back into a regular mealtime routine and keeping hunger pangs in check. You can download the free 7-Day Meal Planner on Meal Makeover Moms or look online for additional resources to start a weekly meal-planning routine.
—Liz Weiss, M.S., RDN, writer of the family food blog Meal Makeover Moms' Kitchen and co-author of The Smoothie Bowl Coloring Cookbook
Image Credit:

monkeybusinessimages/iStock/GettyImages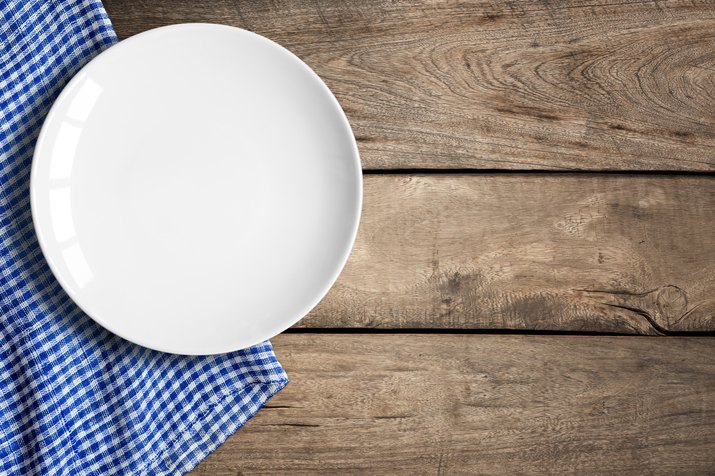 6 of 14
This only sets you up to overeat when you finally sit down to a meal because you'll be ravenous and have a harder time making a rational decision about what you'll eat... Instead, start off strong with fiber and nutrient-packed oatmeal and fruit with a hard-boiled egg at breakfast. Choose steel-cut or whole oats and colorful berries to really pack in antioxidants and fiber, and try Eggland's Best eggs to get double the omegas and four times the vitamin D.
For a snack try protein and calcium-rich Greek yogurt and a piece of brightly colored fruit. At lunch and dinner try seafood or grilled poultry breast (for protein) with a small serving of brown rice or quinoa and green, red and/or orange vegetables (for fiber and extra vitamins and minerals).
—Tammy Lakatos Shames, RDN, CFT, co-owner of NutritionTwins.com and author of The Nutrition Twins Veggie Cure
Image Credit:

THEERADECH SANIN/iStock/GettyImages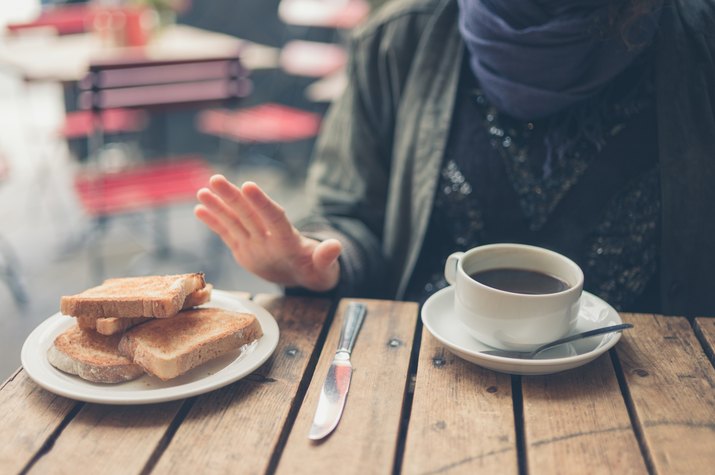 7 of 14
6. Practice Saying "No, Thank You"
It's an important life skill to be able to say "no" graciously. Ditch the guilt about refusing what's offered to you, and stand up for your health. Give them a big smile and pleasantly but firmly say, "Oh, no thanks, I've had my fill." Then change the topic. You could ask about their holiday plans or inquire about their family. Of course, choose your battles. By all means, enjoy reasonable portions of your favorites, but everything else should be optional.
—Maggie Moon, M.S., RDN, author of Elimination Diet Workbook
Image Credit:

Adobe Stock/LoloStock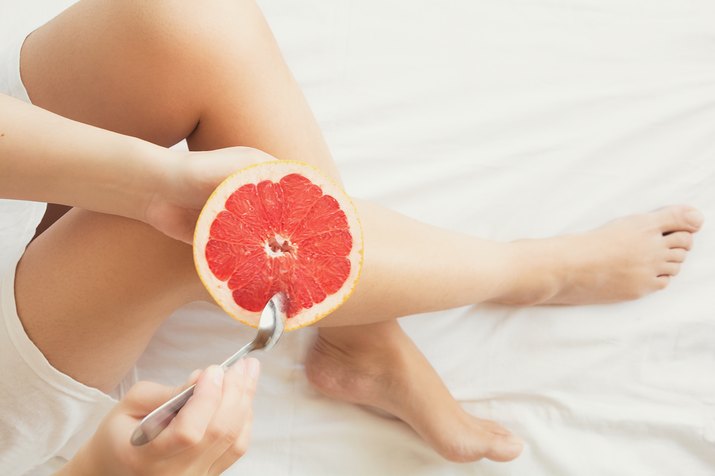 8 of 14
7. Don't Do Anything Drastic
You'll lose water, muscle and some fat and end up hungry for food. Focus on eating nutritious meals (with real, wholesome foods, not snack foods), getting more physical activity daily (like raking leaves, mopping the floor, walking to the bus stop) and exercising regularly. It's a sustainable approach that works. When you eat solid meals you'll also be less likely to snack on junk.
—Marie Spano, M.S., RD, CSCS, CSSD, sports nutritionist, Atlanta Hawks and co-editor of NSCA's Guide to Sport and Exercise Nutrition
Image Credit:

Adobe Stock/thayra83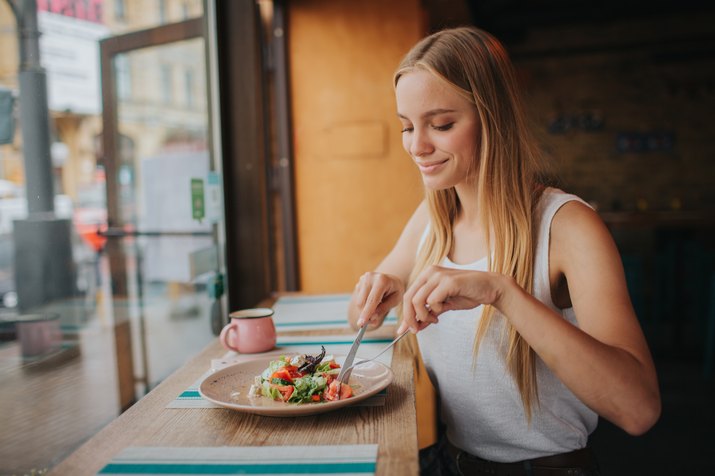 9 of 14
8. Focus on What You Can Eat
Don't set yourself up for failure after the holidays by focusing on all the foods you should avoid. Deprivation leads to a feeling of scarcity, which drives cravings for a certain food. Instead, focus on the foods you should be eating. Make your goal to cover half your plate with vegetables at every meal. By doing this, you fill yourself with fiber and have less room on your plate (and in your stomach) for higher-calorie foods. This simple change will help to promote healthy post-holiday weight loss without leaving you feeling hungry or deprived.
—Erin Palinski-Wade, RD, CDE author of Belly Fat Diet for Dummies
Image Credit:

Adobe Stock/estradaanton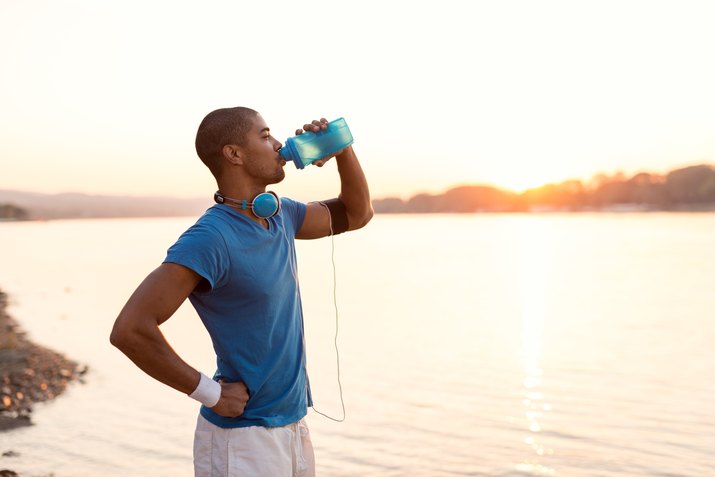 10 of 14
9. Hydrate, Hydrate, Hydrate
With the cooler weather, many people forget to hydrate and may mistake thirst for hunger and eat more than their bodies need. Drink water and eat fresh fruits and veggies and oatmeal. All rich in water content, they can keep you hydrated (especially helpful to protect your skin from getting dry in winter), and the fiber in the produce and cooked grains can also fill you up.
Plus, there's evidence that drinking water before meals may even help you curb calorie intake. Drink water throughout the day (especially a cup or two before each meal or during your workout), have oatmeal topped with your favorite berries (fresh or frozen without added sugars or fat) and add a little colorful produce at each meal.
—Elisa Zied, M.S., RDN, CDN, author of Younger Next Week
Image Credit:

Adobe Stock/bernardbodo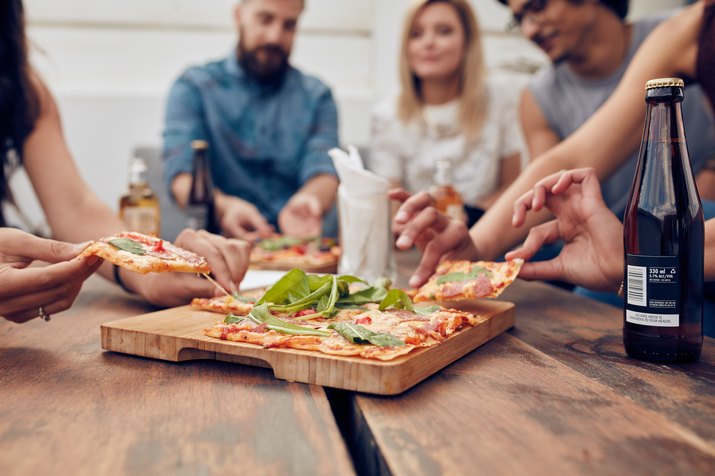 11 of 14
10. Find the Right Balance
When you splurge, also balance that by pulling tight on the reins. For example, if I went out for a decadent dinner, the next day I really try and make sure my meals are healthier and my portions are controlled. Have a festive lunch planned? Yoga is a must in the morning. I really try and avoid the all-or-nothing attitude.
—Keri Gans, RDN, NYC-based nutritionist and author of The Small Change Diet
Image Credit:

Adobe Stock/Jacob Lund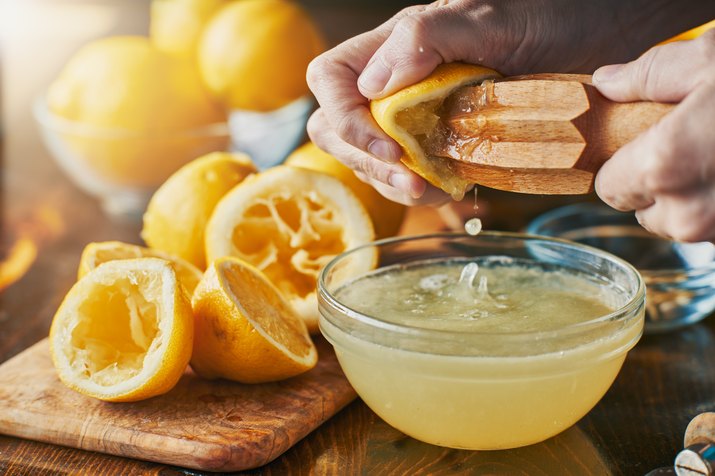 12 of 14
11. Add a Squirt of Lemon Juice
Incorporating lemon juice and even the peel into drinks and dishes provides a delicious flavor and a vitamin-packed, calorie-free alternative to salty and fatty condiments and sauces. You'll get vitamin C and even some calcium and an immune-boosting punch.
Simply spritz steamed veggies, salads, fish (fresh or canned) and poultry with lemon juice, or add lemon zest with some cracked pepper and a spritz of olive oil rather than adding higher-calorie dressing and sauces. Add lemon peel or its juice to water and you'll get a delicious flavor that encourages you to drink more and stay hydrated.
—Lyssie Lakatos, RDN, CFT, co-owner of NutritionTwins.com and author of The Nutrition Twins Veggie Cure
Image Credit:

Adobe Stock/Joshua Resnick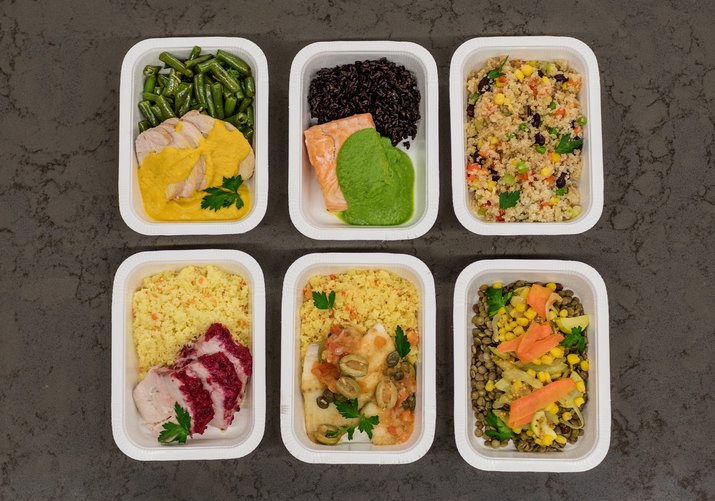 13 of 14
A plan will set the framework to get you back to your nutrition goals. Review your week ahead and determine what you will have for meals and snacks each day. Then make a grocery list and shop for all of the supplies to make your plan happen.
—Molly Morgan, RD, CDN, CSSD and author of Drink Your Way to Gut Health
Image Credit:

Adobe Stock/segenvitaly
14 of 14
Have you ever gotten off track with your healthy eating habits? What's the hardest time of year for you to stay on track? What do you do to get back to your regular healthy habits? Have you ever tried any of these tactics? What else would you add to the list? Share your thoughts and suggestions in the comments below!
Image Credit:

Adobe Stock/jolopes
---