Conventional wisdom says that when being bullied, extracting yourself from the situation – that is, not "engaging" – is the best response.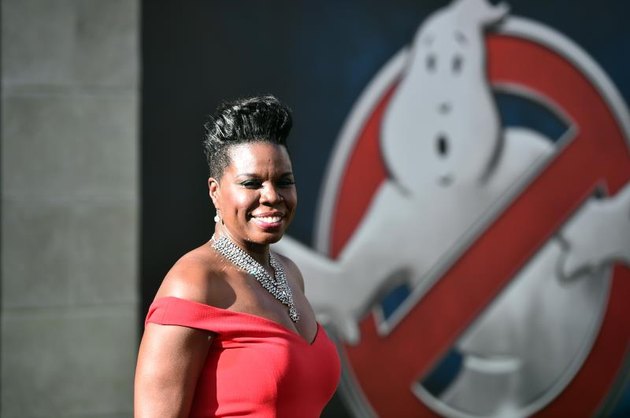 Ghostbusters star Leslie Jones just gave conventional wisdom the finger.
Online trolls targeted Jones for abuse after the release of her movie, bombarding her account with racist and sexually explicit comments, photos and videos as well as other insults, name-calling and disparagement.
But standing ovation for Jones, who struck back, screen-capping the abuse and retweeting it on Monday, July 18, 2016, to expose the troglodytes.
"What's scary is the insults didn't hurt me," she explained. "Unfortunately, I'm used to the insults -- that's unfortunate. But what scared me was the injustice of a gang of people jumping against you for such a sick cause."
How to Fight Online Bullying
Often, denigrating a person's intelligence, appearance or work performance is done purely for self-aggrandizement -- to show yourself as greater than the target in the eyes of onlookers, coworkers or peers. It's the belly-squirmer's modus operandi when trying to damage a rival's reputation to get ahead or to keep the other person from advancing.
Sometimes, however, the purpose is simply to stroke a bully's puerile pleasure center.
"Triggered" is a word that online trolls wield with pride once they've successfully riled up their victims. Several responses to Jones' attempts at self-defense were one-word tweets -- "Triggered!!!" -- like a slimy linguistic fist-pump.
There are a few options available to cyberbullying victims, however. The following suggestions aren't mutually exclusive; i.e., experimenting with one does not preclude the others.
Option 1: Ignore the Hate
Refusing to engage with the perpetrators is one of our first lines of defense. Best case scenario: They get bored and move on or you block them on social media so they can't engage with you.
But the abuse Jones suffered went way past being able to ignore it.
"I'm not stupid to not know racism exists," the actress tweeted while the campaign was underway. "And I know it will probably live on way after me."
But, she continued, people have to take responsibility for the hate they spew: "We have to stand up to it. Block mfs but let them know they are racist."
Option 2: Expose the Trolls
When bullies strike, one method -- which Jones employed publicly to great effect -- is to expose them. Bullies may just want attention; in fact, with famous people like Jones, maybe they're intentionally provoking the celebrities for the 15 seconds of fame they get if an target responds angrily. If that seems the case, see Option 1.
Giving your supporters knowledge of the pain you're experiencing, however, can rally them to action. In Jones' case, exposing the abuse brought her situation to the attention of Twitter executives.
In your case, a boss telling a noxious coworker to back off or suffer consequences or calling out the bully to the rest of your Facebook following can help you feel like someone has your back.
Option 3: Report Online Abuse
Jones eventually got satisfaction. Not because any of the mouth-breathers she called out apologized, but because her supporters prompted a response from @jack – that is, Twitter CEO Jack Dorsey.
He canceled the accounts of the offenders and permanently banned the purported ringleader, libertarian Milo Yiannopoulos, an editor at conservative website Breitbart who went by – and made infamous – the handle @nero.
Meanwhile, the average mortal should report bullying to authorities like law enforcement, online service providers or school administrators, according to StopBullying.gov.
Yiannopoulos is accused of inciting his more than 300,000 followers to flood Jones' account with hate speech. Twitter later issued a statement to media about its policies regarding harassment:
"We know many people believe we have not done enough to curb this type of behavior on Twitter. We agree," Twitter said in a statement sent to CNNMoney.
"People should be able to express diverse opinions and beliefs on Twitter. But no one deserves to be subjected to targeted abuse online, and our rules prohibit inciting or engaging in the targeted abuse or harassment of others," the statement said.
Some -- looking at you, WikiLeaks -- inexplicably tried to defend the abusers' behavior as free speech.
As Jones told Meyers, "Hate speech and freedom of speech: two different things."
This story has a happy ending, though: Leslie Jones won the day against the haters. So … bye, Felisha, and thanks for all the Ghostbusters publicity.
What Do YOU Think?
Do you think Leslie Jones should have engaged her harassers? Do you think social media sites are fast enough in stopping abuse? Do you think there should be legal consequences for people who engage in flash-mob cyber abuse?