Mob mentality ruled in the social-media meltdown between Selena Gomez and Justin Bieber, causing Bieber to deactivate his Instagram account.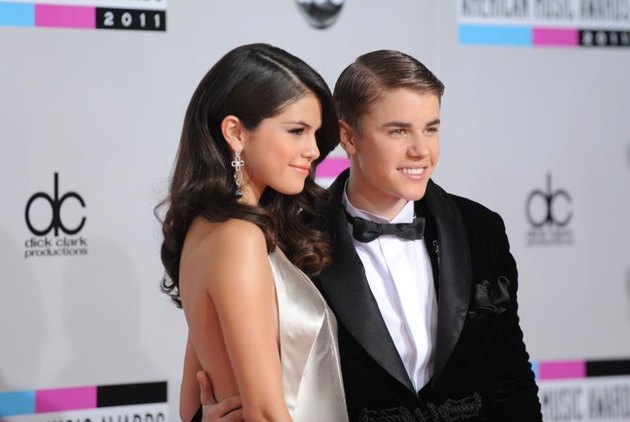 And the couple that once was the fairy-tale-seeming "Jelena" is definitely no more. If you needed more evidence, look no further than the fracas between Selena and Justin that resulted in her airing the relationship's dirty laundry and him shutting off his Insta account entirely.
When Bieber posted photos of himself frolicking in California and Japan with his new 17-year-old girlfriend, Sofia Richie — daughter of Lionel, sister of Nicole — his Beliebers collectively cringed, with many leaving nasty responses.
Bieber responded by threatening to shut it down, posting: "I'm gonna make my Instagram private if you guys don't stop the hate this is getting out of hand, if you guys are really fans you wouldn't be so mean to people that I like."
This prompted a response from Gomez advising him to be nice to his fans. "If you can't handle the hate then stop posting pictures of your girlfriend lol -it should be special between you two only," she wrote, several celeb news outlets reported. "Don't be mad at your fans. They love you and supported you before any one ever did."
How Did a Little Friendly Advice Go So Wrong?
Gomez's comment sparked a heated back-and-forth between the two singers, as recorded by HollywoodLife, that quickly devolved into Gomez calling him out for infidelity — in public.
Him: "It's funny to see people that used me for attention and still try to point the finger this way. Sad. All love."
Her: "Funny how the ones that cheated multiple times, are pointing the finger at the ones that were forgiving and supportive, no wonder fans are mad. Sad. All love."
The exchange only served to rile up #TeamSelena against the #Beliebers, with fans in both camps furiously posting clapbacks and virtual side-eye to both the stars and each other. The original post had 1.2 million likes and more than 582,000 comments before Bieber deleted his account.
Later in the day on Monday, for instance, Selena's completely unrelated #revivaltour Instagram post was getting some heat from Beliebers posting "#teamjustin" and comments like one from dreamss133: "BITCH STAY AWAY FROM BELIEBERS,YOU ALWAYS HATE US. FAKE GIRL"
For their part, many of the #TeamSelena persuasion reminded Bieber that she was already a Disney Channel superstar when he was still strumming for likes on YouTube.
The hashtag #SelenaEndedJustinParty trended on Twitter.
Jelena Is SO Over
Any fans holding out hope that Jelena could have a future are probably crying over their keyboards now.
Others, however, feel like Gomez overstepped. As nasribreezy observed on Gomez's Instagram account, "Why u even commenting under your ex pic of him & his girl?"
Maybe there's a lesson to be had about having those tough talks — privately.
"I have had several clients tell me that the breakup conversation in one relationship helped them learn how to have healthy conversations during conflict in future relationships," certified relationship coach Chris Armstrong told LIVESTRONG.COM.
"Some of us will have a drag-out breakup discussion and we will not like how it made us feel and where it ultimately lead to. Others will be more sensitive to our words and tone during a fight because of the effect a breakup had."
Think of the Fans...
How much responsibility do stars have as role models for inciting bad behavior — intentionally or not — among their fans?
"Guess what: The reality is that in today's ubiquitous celebrity culture, public figures with a spotlight on them, whether for good behavior or bad, are the role models of the 21st century," Azadeh Aalai, Ph.D., wrote on PsychologyToday.com. "To suggest otherwise is not only willfully ignorant, but also wildly irresponsible."
Celeb Beefs Tempt Mob Mentality
So you're a star and you have 50 bajillion fans across social media, and you have a tiff with another artist. What happens then? A pack mentality, for one.
"This bolsters confidence and gives the impression of support for socially unacceptable conduct," according to "Social Media and Law Enforcement: Potential Risks" author Gwendolyn Waters. "Social media can engender a mob mentality wherein one small stimulus spurs a wide-scale reaction that feeds on itself and grows out of control."
We've seen this bad behavior manifest itself in racist and sexist posts that recently upset "Ghostbusters" star Leslie Jones, as well as in cyberbullying of Olympic gold medalist Gabby Douglas, the Team USA gymnast who has been criticized for not putting her hand over her heart during "The Star-Spangled Banner" and for not being enthusiastic enough in the stands while her teammates competed for all-around individual finals.
"Cyberbullying is deliberately using digital media to communicate false, embarrassing or hostile information about another person. It is the most common online risk for all teens and is a peer-to-peer risk," according to a clinical report published by the American Academy of Pediatrics.
"Cyberbullying is quite common, can occur to any young person online and can cause profound psychosocial outcomes, including depression, anxiety, severe isolation and, tragically, suicide."
Did We Mention Richie Is 17?
In any case, Bieber, at 22, had better tread carefully; an adult's carnal knowledge of a person under 18 can be a felony in California, and given the age difference, can also carry a civil penalty of up to $10,000.
Some observers have speculated that it's exactly that age difference that put some fans off his new friend.
What Do YOU Think?
Should Gomez have commented on Bieber's photo in the first place? Do you think she was motivated by hate? Should Lionel Richie step in, play the "dad" card and bring his underage daughter home? Or should everyone just go back to minding their own business?