If you've been looking for the motivation to finally commit to running a marathon, you need look no further than Christopher Reeve's son for inspiration.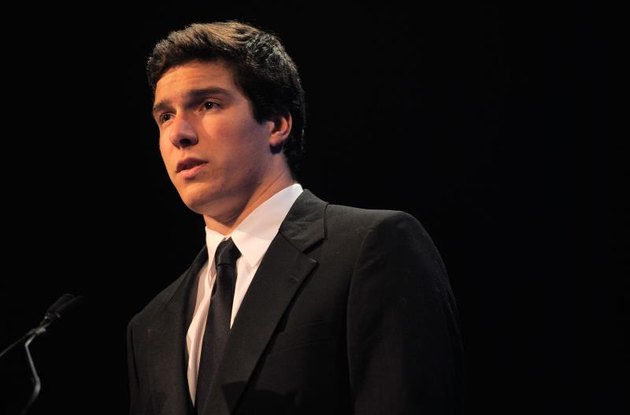 Will Reeve, son of the late "Superman" actor, is running his first marathon — the upcoming New York City Marathon — all in honor of his father and mother. "Everything I do, I try to honor my parents' legacy," Reeve told the New York Post. "I want to keep their names alive."
After becoming paralyzed in a 1995 horseback riding accident, Christopher Reeve used his celebrity platform to became a disabled rights activist along with his wife Dana. The two founded the Christopher & Dana Reeve Foundation and together raised millions of dollars for research.
Will, who was orphaned at 13 when his father died of a heart attack and his mother died of lung cancer 17 months later, now serves on the board of the foundation. Besides running to honor his parents' memory, Reeve plans to personally raise $35,000 for the foundation.
Reeve admitted to the Post that he had been guilty of putting off running a marathon, telling his friends and family that he was always going to do it "next year." If that excuse sounds familiar, you're not alone.
"Finally I realized, 'What kind of example am I setting, when many of the people in the spinal-injury world for whom I advocate would do anything just to be able to step up to the starting line?'" he told the Post.
While committing to running a marathon might seem like a feat in itself, that's just the beginning. The hard part comes when it's time to get into training mode. Reeve and running consultant Mark Zobia constructed an exercise plan together, the Post explains, which included three- to six-mile runs during the week and a long run on Saturdays of up to 20 miles.
During the marathon, which takes place on November 6, Reeve plans to rely on his training as well as on his memories of his parents to keep him motivated: "Everything they did was the embodiment of courage, bravery and strength," he says. "Every day was a new fight, a new battle that my parents tackled together."
Raise your hand if you're ready to sign up for that marathon now!
What Do YOU Think?
Have you ever run a marathon? What motivated you to do it? Would you ever run a marathon in someone's memory? Let us know in the comments!