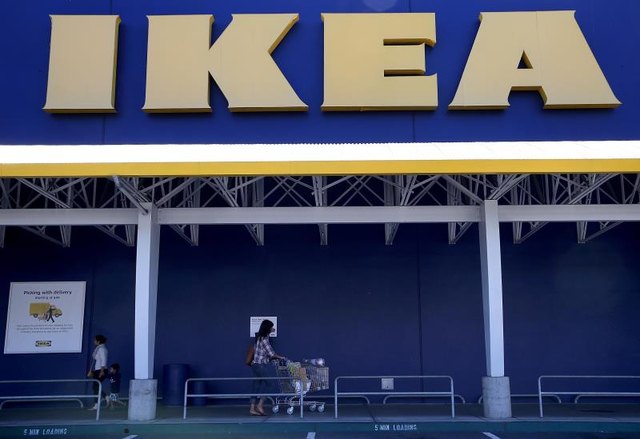 Every year thousands of products are recalled in the United States. While some products only have the possibility of causing injury, others are recalled due to serious damage and even death. But it's the recent recall of a seemingly innocent IKEA product that's got us checking our furniture for a crazy reason: The product has been resulting in dismemberment.
The Swedish superstore announced last week that it was recalling an estimated 33,000 MYSINGSÖ Beach Chairs because there have been more than a dozen reported injuries — including six that resulted in the loss of fingertips.
"IKEA has received 13 reports of incidents worldwide, including 10 injuries, six of which resulted in fingertip amputations. Three of those incidents, with one fingertip amputation injury, were reported in the U.S." reports the official recall by the United States Consumer Product Safety Commission.
The chairs, offered in a variety of colors and patterns, retailed for around $25 and were sold between February 2013 and December 2016. The recall includes several article numbers, all noted on the government website (as well as IKEA's own site).
Consumers are warned to stop using the chairs immediately and return them to any IKEA store to receive a full refund or a free replacement. The replacements now have have plastic stoppers that prevent incorrect reassembly and the aforementioned finger loss.
This isn't the first time IKEA has had to recall a product. In 2016, 65 million units of its Malm dresser sold over the past decade, were recalled after they crushed three young children to death. The company also recalled several other items, including 3 million safety gates that required at least six children to get medical attention, as well as its children's drum and drumstick set, which posed a choking risk.
Over the last year there have been several other recalls that have garnered national headlines. Cuisinart recalled 8 million food processors in late 2016 after 30 people reported mouth lacerations when tiny pieces of the blade broke off into their food. In the world of cars, Toyota recalled nearly 100,000 Priuses due to a safety issue with the brakes that resulted in injuries, crashes and even deaths.
According to Fortune the product recall process in the United States is difficult and not very efficient as the response rate to CPSC's recall attempts is a paltry 15 to 30 percent. "[It's] an issue that CPSC has worked on for decades and is continuing to work on," Scott Wolfs told Fortune.
So if you're worried about a household product or you just want to stay on top of your game and keep you and your family safe, the best way to find out about recalls is by regularly checking the CPSC website. The list is regularly updated with a current list of national recalls. Stay safe out there, people!
What Do YOU Think?
Are you surprised by this latest recall? Are you diligent about checking product recalls? Have you ever been injured by an IKEA product?