Having a partner who is determined to give you an orgasm is never a bad thing. But does a man want to get you to the finish line because he wants you to feel good, or because he wants to make himself feel good? If you've asked yourself this before, you were onto something.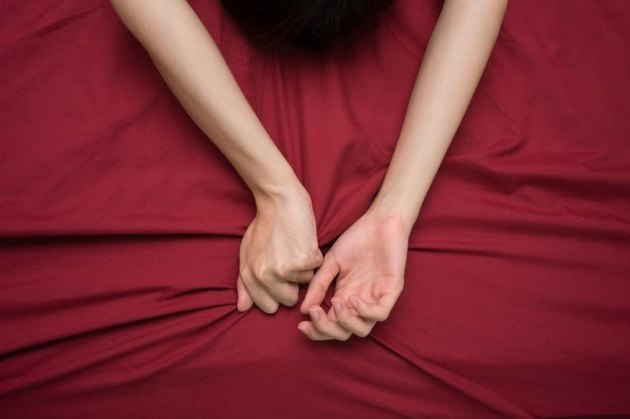 A new study published in the Journal of Sex Research finds that for some men, their interest in making women climax is not really about women's pleasure — instead, it's about stroking their own male ego. "For these men, women's orgasm is actually about the men feeling good about their masculinity," explain the study's authors, Sara B. Chadwick and Sari van Anders of the University of Michigan.
It all makes sense. No wonder so many women fake orgasms; they're afraid of bruising their partner's fragile ego.
Chadwich and van Anders point out the truly unfortunate part of their findings: "It could also mean that some men will be unreceptive to feedback from women on how to improve their sexual skills since this could contribute to feelings of incompetence or lack of masculinity."
This is very unfortunate, considering that giving feedback and being receptive to it can lead to increased sexual pleasure and a healthier relationship.
We're not saying that men shouldn't be proud of making a woman orgasm — they absolutely should. (Bravo, guys!) But maybe it's time that men shift their focus from themselves to their partners. Men and society at large could truly benefit from becoming more interested in female sexual satisfaction.
Erin has made telling stories about food her profession. You can find those stories in Food & Wine, LA Weekly, Serious Eats, KCET, Robb Report and First We Feast.
What Do YOU Think?
Does your man seem more concerned with his own masculine achievement than your sexual pleasure? Have you ever faked an orgasm to protect a guy's feelings?