Candida of the esophagus or the food pipe is caused by the fungus Candida albicans. The fungus normally lives in the mouth and the gastrointestinal tract. An overgrowth of the fungus or a fungal infection occurs when your immune or defense system is weakened. You are at a risk for Candida esophagitis if you have HIV, diabetes, leukemia and are on certain drugs to treat cancer, according to the National Institutes of Health. If you have a weakened immune system, the fungus can also spread to the esophagus from your mouth.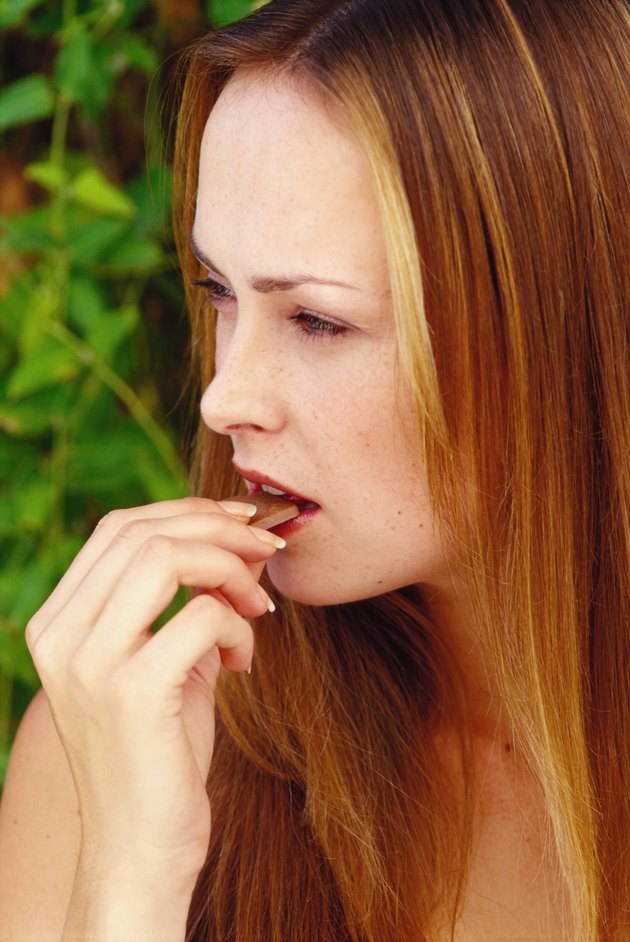 Difficulty Swallowing
If you have Candida esophagitis, you will have a sensation of food being stuck in your throat. You will have trouble swallowing both food and water.
Pain While Swallowing
Candida will cause inflammation of the esophagus, resulting in pain while swallowing. You will be unable to eat or even swallow saliva because of the associated pain that occurs.
Chest Pain
According to the Mycoses Study Group, Candida can cause pain behind your breastbone and a feeling of obstruction in the chest.
Oral Thrush
Candida in the mouth is called oral thrush. Thrush is commonly associated with Candida of the esophagus. Thrush will cause white patches in your mouth on the tongue and lips. According to the Mayo Clinic, thrush can result in pain, and bleeding can occur if the lesions are scraped. You may have cracking and redness at the corners of your mouth, difficulty while eating, and redness and soreness inside your mouth.
Other Symptoms
Weight loss can occur due to inadequate intake of food. According to the AIDS Education and Training Center, esophageal candidiasis can result in nausea and vomiting. You may also have a bad taste in your mouth. Candida of the esophagus can cause fever. This is uncommon and happens when Candida gets into the bloodstream.
If you have the above symptoms, you should consult your doctor. He will recommend special tests like endoscopy, which will show the Candida. He will then suggest further treatment for it.
Is This an Emergency?
If you are experiencing serious medical symptoms, seek emergency treatment immediately.