Everyone feels anxiety at some point in his life. Unfortunately, for many, anxiety can become crippling, such as seen with anxiety disorders. Anxiety disorders are one of the most prevalent emotional disorders, with an estimated 25 million Americans being affected, according to American Psychiatric Association statistics. Anxiety can come in many forms, such as general anxiety disorder, post- traumatic stress disorder and phobias. It also can present itself in several common situations.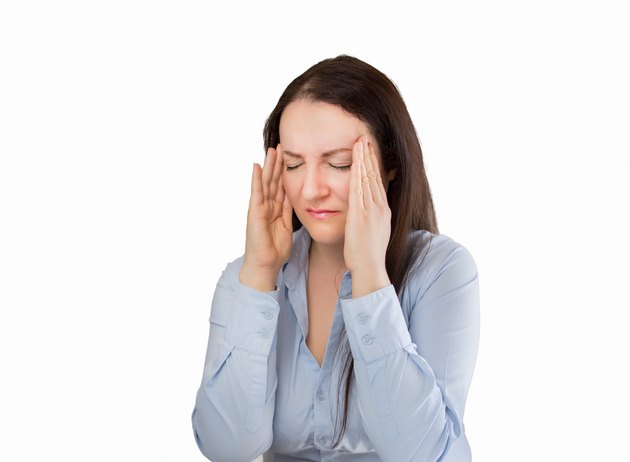 New Situations
One common cause of anxiety is the introduction of new situations, such as moving to a new town, being a student in a new school, or driving in an area of your city you have never been in before. Anxiety not only occurs during the new situation, but can also occur leading up to the event, slowly building as the prospect of the new experience grows closer.
New People
Anxiety can also occur in situations where you are meeting new people. This can be through direct introduction at a social gathering, or merely being in places that hold large numbers of people you don't know, such as supermarkets, restaurants, bars or crowded shopping malls. This anxiety can be due to wanting to fit in, not wanting to embarrass yourself, or even due to other mental disorders, such as mysophobia, the fear of germs.
Fearful Situations
Anxiety can also occur in situations that involve extreme fears or phobias. Common anxiety producing fearful situations include flying on airplanes, going to a hospital or even going to the circus. This reaction is due to fear being processed the same way as danger in the brain. This danger signal activates a part of the brain called the amygdala, which in turn controls neurotransmitters--such as gamma aminobutyric acid--that produce the physical feelings associated with anxiety.
Trauma
Anxiety can also be caused by situations of trauma, especially in surviving victims of a catastrophic event or dangerous situation, such as war. This type of anxiety is more commonly referred to as post- traumatic stress disorder, or PTSD. This type of anxiety disorder can occur at any age, even with those as young as children, states the National Mental Health Information Center.
Past Memories
Anxiety can also present itself during situations where past memories are presented, such as with visiting the site of a serious car accident or even being in a car after an accident. This type of anxiety occurs due to operational conditioning. Operational conditioning in relation to anxiety is the training of the brain to associate past experiences with negative feelings and emotions. Anxiety can present itself in a variety of ways in these situations including PTSD, panic attacks and phobias.
Is This an Emergency?
If you are experiencing serious medical symptoms, seek emergency treatment immediately.