Throughout much of their eight-year marriage, Chris Pratt and Anna Faris gushed over each other on social media (and fans loved it), but now Faris admits that the "perfect couple" image they portrayed online wasn't entirely genuine.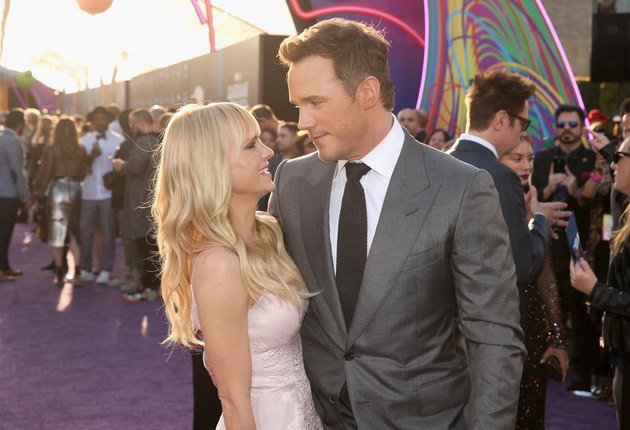 In an interview with Dax Shepard for his Armchair Expert podcast, the 41-year-old actress said, "We intentionally cultivated the idea of like, 'Look at this beautiful family,' and there were so many moments that were like that. But like anything on social media, you don't post, 'Where the f**k is the toilet paper?' or whatever. I think it's a very hard forum to be genuine, and I think it does a disservice to people to not be."
Of course, hindsight is 20/20, and Faris revealed that being the very definition #relationshipgoals felt good at the time. "It was rewarding for a while," she said on the podcast. "It was like, 'People seem to think we got all this sh*t all right.'"
If it's any consolation to Faris, she's not alone in falling into the social media trap with her marriage. According to one study, the more insecure people were in their relationship, the more they posted on social media.
Even couples who are truly happy should be wary of oversharing online. As relationship coach Clayton Olson previously told YourTango, "This a quick way to turn your dialogue into a performance, which robs your connection of true authenticity."
Olson added that, "Not every picture needs to be uploaded to [social media]. It's a slippery slope into relying on external validation to prove to yourself that your relationship is good enough."
Still, when Faris looked back on her time with Chris Pratt, she said, "We had an unbelievable marriage, and we have a great friendship now. We love our son to death — I'm really proud of that."
We "like" that. (And not in an empty, social media kind of way.)
What Do YOU Think?
Do you share relationship pics on social media? Do you think there's a way to do it that's genuine? What's your reaction to other people posting about their relationships?