At first glance, all athletic tights may look the same. Do you really need a different pair for yoga, running and high-intensity training? Turns out the answer is yes. Tights come in a range of weights and textures (from soft and buttery to sleek and sculpting), and offer varying degrees of stretch and support. Plus, there are countless details (think: mesh-paneling and hidden pockets) to consider.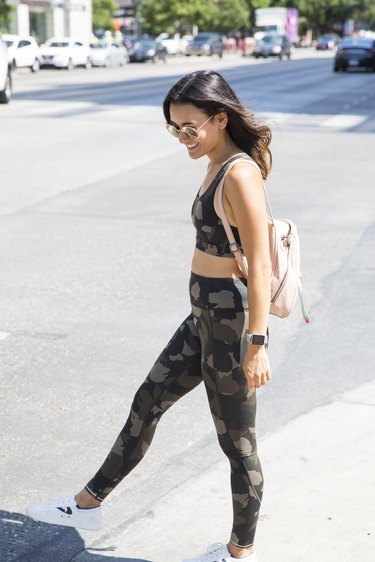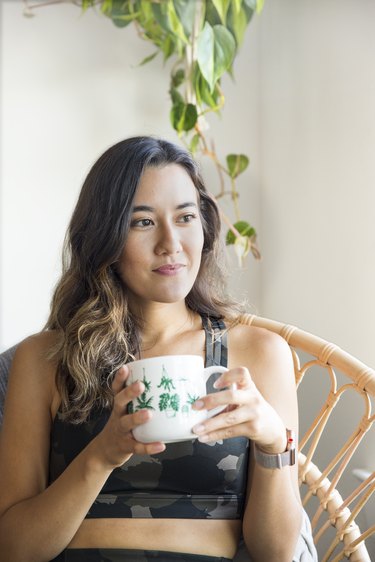 To find out more, we talked to Austin-based wellness entrepreneur Jules Hunt, the blogger behind Om & the City, who practically lives in athletic wear. Read on for her tips on choosing the right tights for a few of our favorite workouts.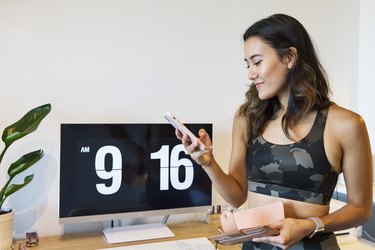 For Yoga
Going from downward dog into plank into cobra calls for tights that gently hug your body without being too restrictive. Jules prefers ultra-soft fabrics that offer a hint of compression. When it comes to length, the former New Yorker passes on capri-styles, which she says tend to bunch behind her knees during a workout. Instead, she sticks to popular 7/8 tights — they sit just above the ankle for a fit that's more relaxed than full-length versions.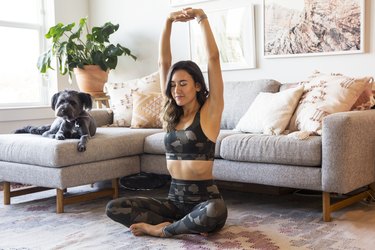 For Running
Sure, comfort is key with any workout, but when you're pounding the pavement for five miles or more, you want tights that are basically a second-skin. As Jules tells us of her favorite running tights, "I love when it feels like you're wearing nothing." Luckily you don't have to run in your skivvies (which we don't recommend) to achieve that next-to-nothing feeling. That's important to the recent Austin transplant, who says, "It can be over 100 degrees here, so I don't want to feel soggy." If you run outside, a hidden back pocket is essential for stashing keys, while reflective details help keep you safe once the sun goes down.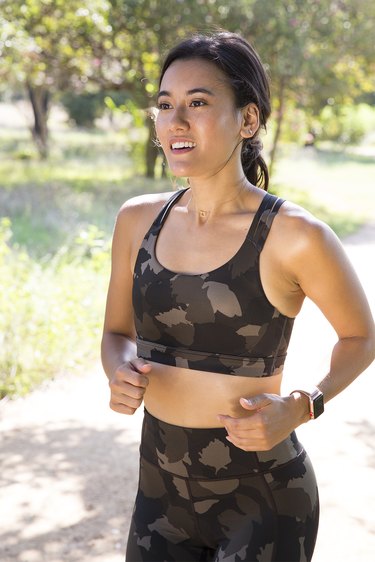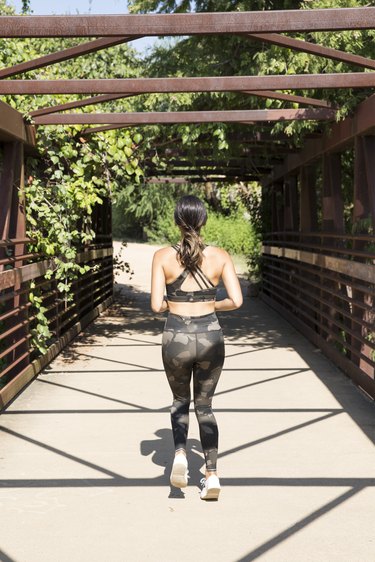 For High-Intensity Training
With all those burpees and box jumps, you need tights that offer plenty of stretch, plus jiggle-minimizing compression. "You want to feel contained but not uncomfortable," says Jules. A sleek, supportive combo of nylon and spandex not only allows for maximum mobility, it's also moisture-wicking and fast-drying (good bye, sweaty-butt prints on gym equipment).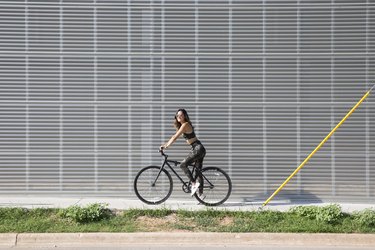 And if you're worried about your tights staying put through all those explosive moments, a pair with a drawstring waist has got you covered. Um, literally.