Whether you're mid-run, mid-squat or mid-nap, one of the most uncomfortable things that can commonly happen is the dreaded wedgie or — god forbid — camel toe. But if you're wearing the wrong leggings or shorts, you can probably expect some unwanted shifting in your personal space.
No matter your workout modality or underwear preference (or lack thereof), these seven workout bottoms will keep you running, jumping and squatting wedgie-free from front to back.
And I should know! Countless burpees and deadlifts later, I assure these bottoms will stay in place — and out of your tush— through your workout and beyond.
1. The Best Shorts for Running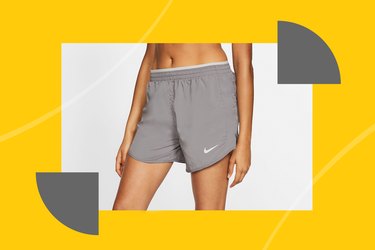 No one enjoys pausing halfway through a sprint to readjust their shorts. But when you run, inevitably, your legs will brush against one another or the fabric of your bottoms. So, opting for a pair of looser running shorts can be a wise choice.
These Nike shorts are made with a lightweight, sweat-wicking fabric that will move with your run (not against it). Their 5-inch length will keep you covered, while the adjustable waist band helps the bottoms stay in place — no show-stopping shifting. Plus, they have built-in underwear, further ensuring your, ahem, assets stay covered.
2. The Best Pants for Walking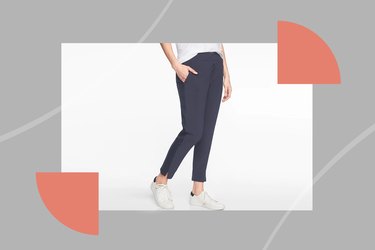 Whether you're walking around the park or to a local cafe, a comfortable, lightweight pair of bottoms is a must. Enter, the Brooklyn Ankle Pant.
This work-from-home pant/exercise bottom hybrid can take you from your desk to your evening walk with no changing in between. Available in a wide array of colors, the loose (yet slimming) fit of these pants will keep you wedgie-free all day long.
3. The Best Tights for Strength Training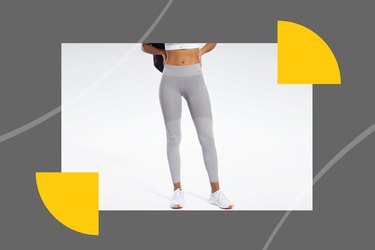 As you move through your lateral lunges, deadlifts or biceps curls, Reebok's PureMove tights certainly won't disappoint or shift out of place. They're full-length, high-rise and designed with a form-fitting, compressive elastane.
Unlike your average pair of training tights, these are built with Reebok's Motion Sense technology, which will firm up or tighten during your high-impact movements and relax during low-impact exercises, which means you'll be able to lift with no distractions (from your clothing, at least).
4. The Best Leggings for CrossFit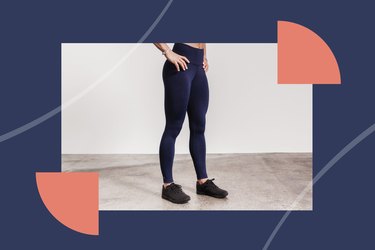 When it comes to CrossFit training, the fit of your bottoms is the key to a distraction-free workout, according to Carolina Araujo, certified personal trainer. You want as little movement as possible, and considering these NOBULL leggings fit like a second skin, they definitely fit the bill (and your butt).
These tights are high-rise and made with a nylon and lycra fabric that offers high-stretch performance. The design is simple and no-nonsense, which means you'll be able to keep 100 percent of your focus on the workout, not your apparel.
5. The Best Leggings for Yoga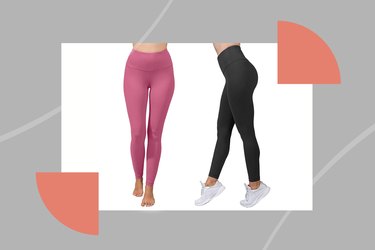 Fans of lululemon will be pleasantly surprised by the 90 Degree By Reflex High Waist Power Flex Leggings. These full-length tights are high-waisted and constructed with an extra-wide waistband, which means they'll stay put as you flow from Upward Dog to Downward Dog.
These leggings are an Amazon favorite with more than 7,000 five-star reviews. Given the quality of the fabric, fit and price point, it's no surprise these are often compared to pricier competitors.
6. The Best Shorts for Indoor Cycling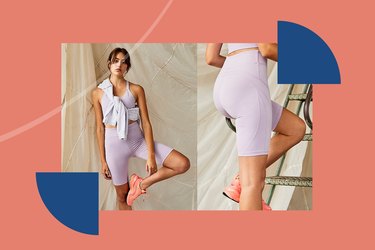 For an indoor cycling class or a ride around your city, bike shorts are a great way to go. "Look for something that's compressive but not restrictive," Araujo says. For example, Free People's High-Rise Biker Baby Shorts offer support but with a soft, comfortable fabric.
For cyclists who like to hit the trails for long periods of time for their cross-training workouts, you may want to consider a more padded option. BALEAF's cycling shorts offer a gel pad on the bottom, paired with front panel seams to help keep them in place. Plus, they have more than 1,200 five-star reviews on Amazon!
7. The Best Leggings for HIIT Workouts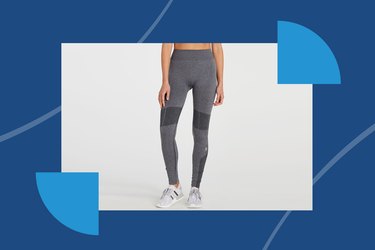 As you shift between burpees, jump squats and push-ups, you want a pair of bottoms that feels secure and supportive, which is why Eleven by Venus Williams' Smooth Legging is a perfect fit all around.
"I think a lot of people are concerned with [leggings] riding up, but as you're going through your circuit training, you don't want to keep pulling your pants up either," Araujo says. So a snug waistband is absolutely necessary during HIIT workouts.
With their wide, high-rise waistband, you won't have to worry about these leggings slipping down mid-interval. These tights are also seamless, which means you won't have to worry about chafing while you train.