Urinary tract infections are bacterial infections occurring in an individual's urinary tract. Both males and females of all ages are susceptible to urinary tract infections, although women tend to have a higher occurrence. Urinary tract infections begin in either the urethra or the kidney and eventually migrate to the urinary tract. All urinary tract infections are caused by bacteria, although the exact strain of bacteria can vary.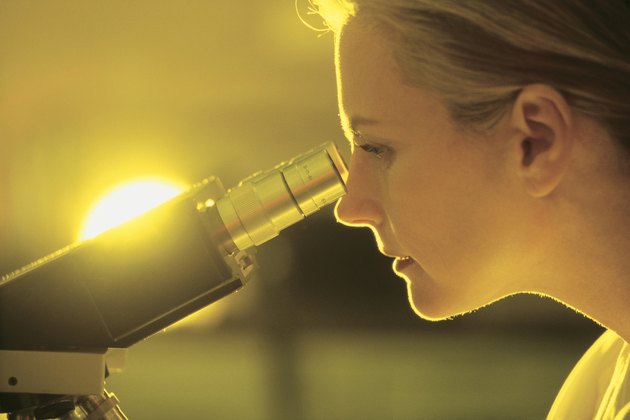 Escherichia coli
The most common strain of bacteria found in urinary tract infections is the ubiquitous Escherichia coli ( E. coli). E. coli is a gram-negative bacteria, shaped like a rod. Escherichia coli is usually found in the lower intestine of humans and present in fecal matter. Most urinary infections are caused by inadvertent transfer of fecal matter into the urethra. The E.coli present in the fecal matter, and then infect the urinary tract.
Enterococcus faecalis
Enterococcus faecalis is the next most common bacteria inhabiting urinary tract infections. Similar to E. coli, Enterococcus faecalis is a bacteria that inhabits the gastrointestinal tract of humans. It is a gram-positive bacteria that is shaped like a football. Enterococcus faecalis bacteria are naturally immune to many varieties of antibiotics including penicillin-derivatives, trimethoprim-sulfamethoxazole and cephalosporins. This makes treatment of urinary tract infections caused by Enterococcus faecalis very difficult to treat.
Klebsiella pneumoniae
The third most prevalent strain of bacteria in urinary tract infections is Klebsiella pneumoniae, a gram-negative, rod-shaped bacteria. It is most often found on the skin, and in the mouth and gastrointestines of humans. It is also found in the soil and is an important part of the nitrogen fixation cycle. While not normally very harmful to humans, Klebsiella pneumoniae is responsible for infections and complications in the elderly and immunosuppressed individuals.