The American Academy of Allergy, Asthma and Immunology states that approximately 10 percent of people report having a penicillin allergy -- but greater than 90 percent might not be truly allergic. A true penicillin allergy is caused by antibodies that the immune system has formed against the antibiotic. People who have these antibodies can suffer a severe, life-threatening allergic reaction called anaphylaxis. If you have an infection for which penicillin is usually recommended but are allergic to the medicine, your doctor will prescribe an alternative antibiotic. The medicine your doctor selects must be decided on a case-by-case basis, depending on factors such as the bacteria involved, the site and severity of your infection, your previous reaction to penicillin, and the results of any testing you've had to confirm a penicillin allergy.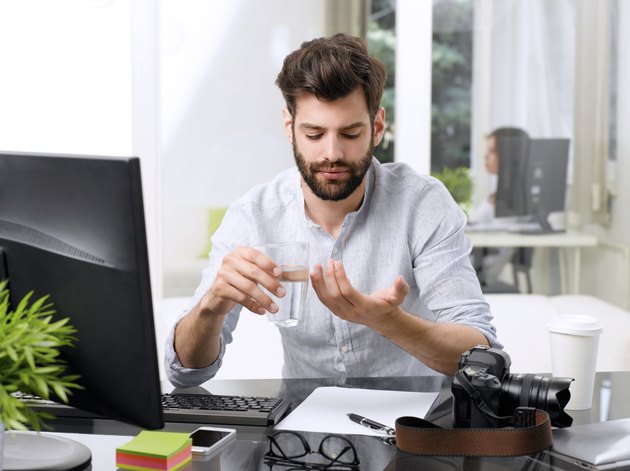 Macrolides
Macrolides are a group of antibiotics that are effective against a similar range of bacteria as penicillin, which makes them a good alternative. They are structurally different from the penicillins and, therefore, are generally considered safe for people with a penicillin allergy. Examples of macrolides your doctor might consider prescribing, based on your infection, include: -- erythromycin (Eryc) -- clarithromycin (Biaxin) -- azithromycin (Zithromax, Zmax) -- fidaxomicin (Dificid) -- telithromycin (Ketex)
Newer Cephalosporins
The cephalosporins are a large group of antibiotics that share some structural similarities to the penicillins. Therefore, they are active against some of the same bacteria as penicillin, which makes them a possible alternative. However, roughly 10 percent of people with a penicillin allergy also react to cephalosporins. This phenomenon, known as cross-reactivity, is most likely with older cephalosporins. Third generation and other newer cephalosporins are generally considered relatively low risk in terms of penicillin allergy cross-reactivity. Some examples of cephalosporins your doctor might consider include: -- cefdinir -- cefditoren (Spectracef) -- cefixime (Suprax)
Carbapenems
In the world of antibiotics, carbapenems are considered "big guns" because they are active against a broad range of bacteria. These antibiotics can only be given intravenously or intramuscularly, and are typically reserved for severe infections. Like cephalosporins, carbepenams share some structural similarities to penicillin that can lead to cross-reactivity in people with a penicillin allergy. Despite this risk, doctors sometimes consider carbapenems to treat people who are seriously ill with an infection. Examples include: -- imipenem-cilastin (Primaxin) -- meropenem (Merrem) -- ertapenem (Invanz)
Other Alternatives
A number of other antibiotics might be considered to treat an infection in someone who is allergic to penicillin. These include but are not limited to: -- ciprofloxacin (Cipro) -- clindamycin (Cleocin) -- doxycycline (Doryx) -- tetracycline -- trimethoprim-sulfamethoxazole (Bactrim) -- aztreonam (Azactam) -- vancomycin
Warnings and Precautions
Many people who report a penicillin allergy base this on a childhood experience, often related by their parents. However, penicillin allergy is often not lifelong. Additionally, side effects from penicillin are sometimes confused with an allergic reaction. An allergy skin test is the only way to be sure whether you have a true penicillin allergy. While it might seem easier to just avoid penicillin, the growing level of antibiotic-resistant bacteria -- so-called super bugs -- is a good reason to consider allergy testing. If you find you are not penicillin-allergic, this remains the preferred antibiotic choice for many infections. Talk with your doctor about the risks and benefits of penicillin allergy testing.
Seek emergency medical attention if you take any antibiotic and develop widespread hives, wheezing, difficulty breathing, or facial or oral swelling. These symptoms may indicate an anaphylactic reaction to the drug.
Reviewed by: Tina M. St. John, M.D.