Coliform refers to bacteria that are found in the gut of humans and animals, as well as soil and water. These bacteria are also known as Enterobacteria, and are rod-shaped and reside in the digestive tract. When they come in contact with water or soil through fecal contamination, they cause disease. Therefore, the presence of coliform bacteria are a good indicator of contamination that may lead to serious illness. Coliform testing is conducted regularly on the water supply and involves a chemical test that detects the presence of bacteria according to the New York State Department of Health.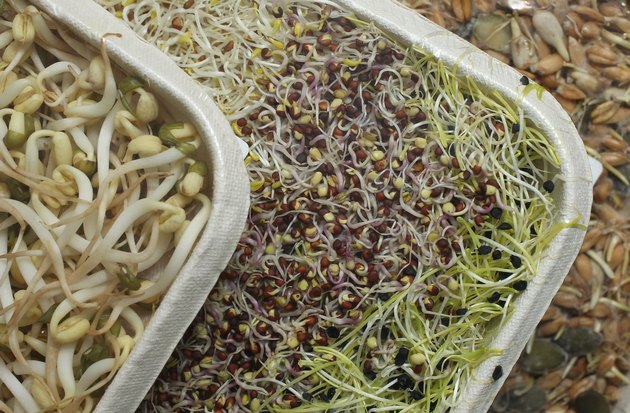 Escherichia coli or E. coli
E. coli is the most well known coliform bacteria responsible for stomach ailments such as diarrhea and other infections. There are four types of E. coli classed by symptoms of infection. Enterotoxigenic E. coli causes the commonly known travelling diarrhea and symptoms include nausea, fever, and watery diarrhea. Enteroinvasive E. coli produces dysentery which is inflammation of the colon with severe watery diarrhea, blood, mucus, fever and abdominal pain. Enteropathogenic E. coli usually infect infants and produce non-bloody diarrhea, vomiting, nausea and fever. Enterohemorrhagic E. coli (O157:H7) is the most important pathogen or disease causing strain because it is known to cause severe blood diarrhea with red blood cell destruction and kidney failure. Treatment of E. coli infections usually involves fluid replacement for diarrhea and antibiotics are usually used in severe infections.
Salmonella
Salmonella is transmitted through food contaminated with fecal matter. Salmonella typhi causes Typhoid fever which is a blood infection (septicemia) with diarrhea and is common in developing countries. Food handling with poor hygiene is the most common method of transmission and treatment involves the use of antibiotics. Salmonella enteritidis is commonly found in poultry and eggs and produces symptoms of nausea, vomiting and diarrhea. Treatment involves fluids for diarrhea and antibiotics are not required. Salmonella cholerae-suis like typhi causes a blood infection and requires antibiotics for treatment.
Shigella
There are four species of Shigella that cause disease. They include Shigella sonnei, Shigella flexneri, Shigella dysenteriae, and Shigella boydii. All four organisms produce a condition called Bacillary Dysentery characterized by bloody feces with mucus according to the University of South Carolina School of Medicine. The organisms are spread through fecal contamination during food handling. Treatment involves fluid replenishment and antibiotic therapy.
Yersinia
Yersinia enterocolitica is the causative agent for gastroenteritis or stomach flu. The organisms are spread through animal fecal contamination of milk and water, and they also have the ability to survive refrigeration unlike other bacteria that die in the cold. Symptoms include diarrhea, abdominal pain and fever. The organism may also cause blood infections if they spread beyond the intestine. Treatment involves the use of antibiotics to clear the infection.
Is This an Emergency?
If you are experiencing serious medical symptoms, seek emergency treatment immediately.