There are numerous causes of arm and leg pain. According to the U.S. National Library of Medicine and the National Institutes of Health, or NIH, leg pain, along with arm pain, can be caused by blood vessel disorders, damage to the central or peripheral nervous system and myofascial pain or pain that manifests in a person's muscles and the connective tissue that surrounds it. In some cases, arm and leg pain occur simultaneously, which can signal a serious underlying health problem.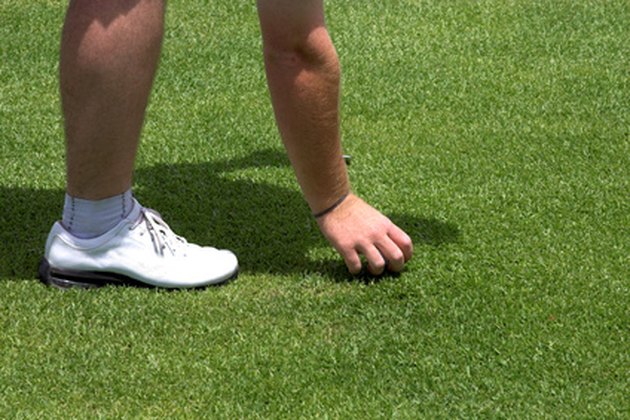 Syringomyelia
Syringomyelia can cause arm and leg pain. According to the National Institute of Neurological Disorders and Stroke or NINDS--a division of the National Institutes of Health--syringomyelia is a condition in which a cyst or syrinx forms within a person's spinal cord. Over time, the syrinx may expand and elongate, causing destruction to a portion of the spinal cord. A widening syrinx compresses nerve fibers that transport information from the brain or central nervous system to the arms and legs. Spinal cord damage usually results in extremity weakness, back, shoulder and extremity stiffness and severe pain. Other symptoms associated with syringomyelia include: headaches, an inability to sense temperature extremes and loss of bladder control and other bodily functions. The NIDDK states that at least 40,000 Americans suffer from syringomyelia. Syringomyelia symptoms usually manifest in young adults.
Peripheral Arterial Disease
Peripheral arterial disease can cause arm and leg pain. The National Heart Lung and Blood Institute or NHLBI--a division of the National Institutes of Health--states that peripheral arterial disease occurs when plaque--a combination of fat, cholesterol, calcium and fibrous tissue--accumulates in the arteries or blood vessels that transport blood to the head, organs and extremities. Plaque accumulation in the arteries is called atherosclerosis. Atherosclerosis causes artery hardening and obstructs the flow of oxygenated blood to the body's tissues and organs. According to the NHLBI, peripheral arterial disease often affects the legs, but it can also affect the vessels carrying blood to the head, arms, kidneys and stomach. Common signs and symptoms associated with peripheral arterial disease include pain and numbness in the extremities, tissue death or gangrene and leg pain when walking or climbing stairs.
Fibromyalgia
Fibromyalgia can cause arm and leg pain. According to the National Institute of Arthritis and Musculoskeletal and Skin Diseases or NIAMS--a division of the National Institutes of Health--fibromyalgia is a common and chronic arthritis-related condition that's characterized by pain throughout the body, widespread tenderness and numerous other symptoms. The NIAMS states that fibromyalgia can cause significant pain and fatigue. It can also significantly affect a person's ability to perform her activities of daily living. Common signs and symptoms associated with fibromyalgia include the following: memory problems, poor sleep, morning stiffness, headaches, temperature sensitivity, painful menstruation and numbness or tingling in the extremities. Fibromyalgia is also associated with certain medical conditions, such as restless leg syndrome and irritable bowel syndrome.
Is This an Emergency?
If you are experiencing serious medical symptoms, seek emergency treatment immediately.