Women who have had unprotected sex can limit their risk of becoming pregnant by taking an emergency contraceptive called Plan B. This over-the-counter medication contains the synthetic hormone levonorgestrel, which prevents pregnancy by disrupting egg release and fertilization in women. Plan B must be taken within 72 hours of unprotected intercourse to be most effective. Women should be aware that Plan B can cause symptoms or changes during their next menstrual cycle.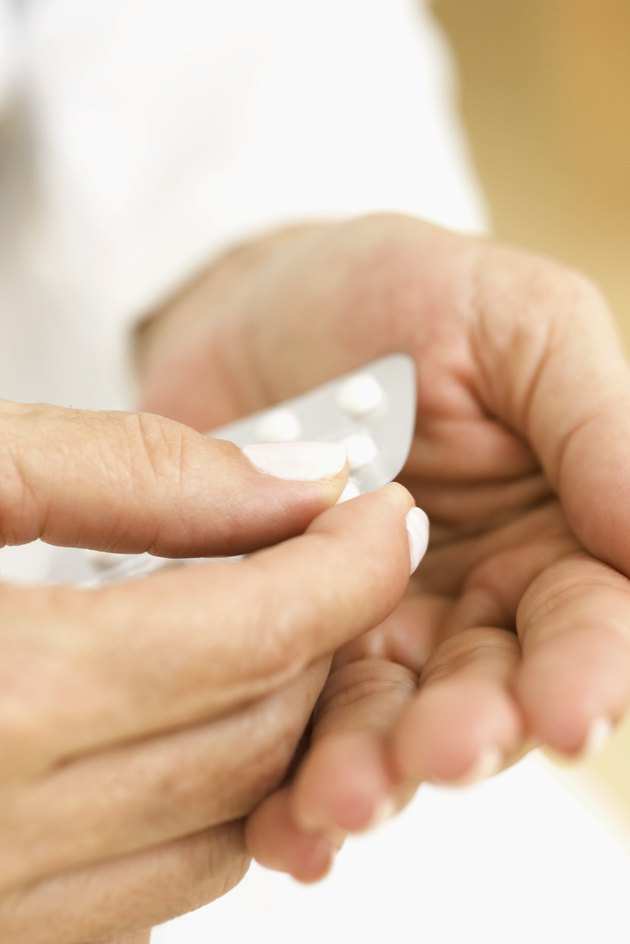 Delayed Period
Treatment with Plan B can result in the delayed onset of a woman's menstrual period. In fact, approximately 5 percent of women taking Plan B during clinical trials experienced at least a week delay in their period, according to Duramed Pharmaceuticals, the company that distributes this emergency birth control method. While a delayed period generally does not cause medical complications, this side effect of Plan B can also be a sign of pregnancy. Women who are more than a week late having their period should be evaluated by a doctor.
Menstrual Spotting
Women who use Plan B can experience menstrual spotting during their next menstrual period. That is, you might experience unusually light or intermittent bleeding that does not resemble your normal menstrual flow. On the other hand, menstrual spotting can be a sign of other medical issues, including a pregnancy. Women who experience spotting after taking Plan B should consult a doctor for further guidance.
Heavy Period
Unusually heavy menstrual bleeding was reported by more than 30 percent of women treated with Plan B during clinical trials, according to Duramed Pharmaceuticals. Women who develop a heavy period after taking Plan B can also experience uncomfortable bloating, menstrual cramping or headache. Affected women may need to replace their menstrual pad or tampon more frequently throughout the day. Additionally, increased blood loss during a heavy period can slightly elevate a woman's risk of anemia. Anemia occurs when the body has abnormally low levels of red blood cells and can cause symptoms of fatigue, dizziness or headache. If a heavy period persists for longer than one or two menstrual cycles, you may want to be evaluated for anemia.