Black mold is fungus that lives naturally in the environment. Often referred to as toxic mold, the Centers for Disease Control educates that no proven link has been found between black mold and serious health conditions in exposed individuals. Exposure to black mold, as well as other types of mold, may cause health reactions in some people. The CDC, however, states that respiratory problems are more likely to arise in people with underlying respiratory conditions, such as asthma, than healthy individuals. Medical evaluation can help determine if breathing problems are due to mold exposure.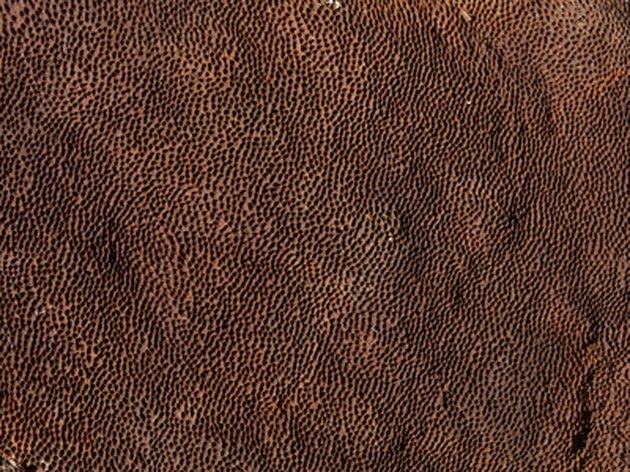 Asthma
A person with asthma may experience an increase in asthma symptoms after exposure to black mold spores. MayoClinic.com warns that mold spores can trigger a severe asthma attack in susceptible individuals. Symptoms include wheezing, or a high-pitched, musical sound with breathing, tightness in the chest and general difficulty breathing or shortness of breath.
Pneumonitis and Pulmonary Hemorrhage
Pneumonitis occurs when lung tissue becomes swollen or inflamed. Exposure to mold spores may trigger a lung reaction in some people. A person with pneumonitis may experience coughing, a low grade fever and shortness of breath. Pulmonary hemorrhage, or bleeding of the lungs, in infants and adults with chronic health conditions is loosely related to black mold exposure. The CDC offers that evidence proving mold exposure causes bleeding lungs is limited.
Fungal Infection
A person with a chronic lung condition, such as chronic obstructive pulmonary disease, or COPD, may be at risk of developing a fungal infection of the lungs after exposure to mold, according the Environmental Protection Agency. Mold spores inhaled through the nose and mouth may settle in the respiratory track of susceptible people and cause infection. People with compromised immune systems from conditions like rheumatoid arthritis or HIV may also be at risk for fungal lung infection, as the body's defense mechanisms are weakened.
Allergic Reaction
Mold may trigger allergic reactions in some people, causing itchy eyes and skin, sneezing, sinus drainage and tightness in the throat. Copious sinus drainage or nasal congestion may make breathing harder as drainage runs down the throat. Normally healthy people may develop wheezing or shortness of breath from mold exposure as well, according to the CDC.