An excessive amount of estrogen in a woman's body can be the cause of an array of health concerns. Aside from the often irrational feelings it creates, too much estrogen causes physical complaints such as hot flashes and unpredictable bleeding during the menstrual cycle. Although various prescription and over-the-counter medicines are available, such synthetic drugs often create side effects that many women simply cannot tolerate. A special diet, though, can help restore balance in the sufferer's hormone levels.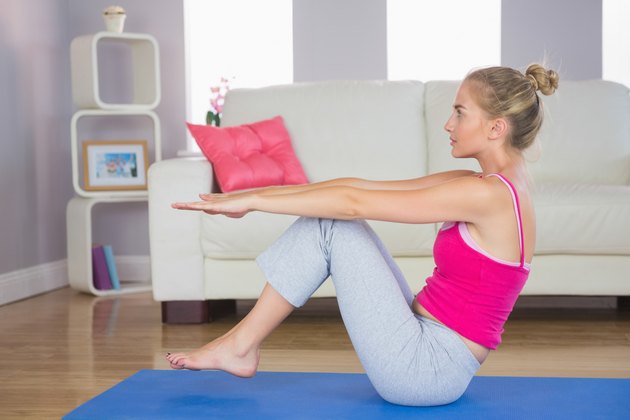 Step 1
Consume soy-based food and drink items or supplements. Soy contains plant chemicals called phytoestrogens--predominantly genistein and daidzein--which work to naturally get rid of excess estrogen in the body.
Step 2
Exercise three times a week. Intense regular exercise releases hormones called endorphins, which naturally help you feel better by regulating your estrogen-to-testosterone balance.
Step 3
Sleep soundly each night. The sleep cycle strongly affects estrogen levels. The ability of your body to redress hormone levels increases significantly when you regularly get enough sleep.