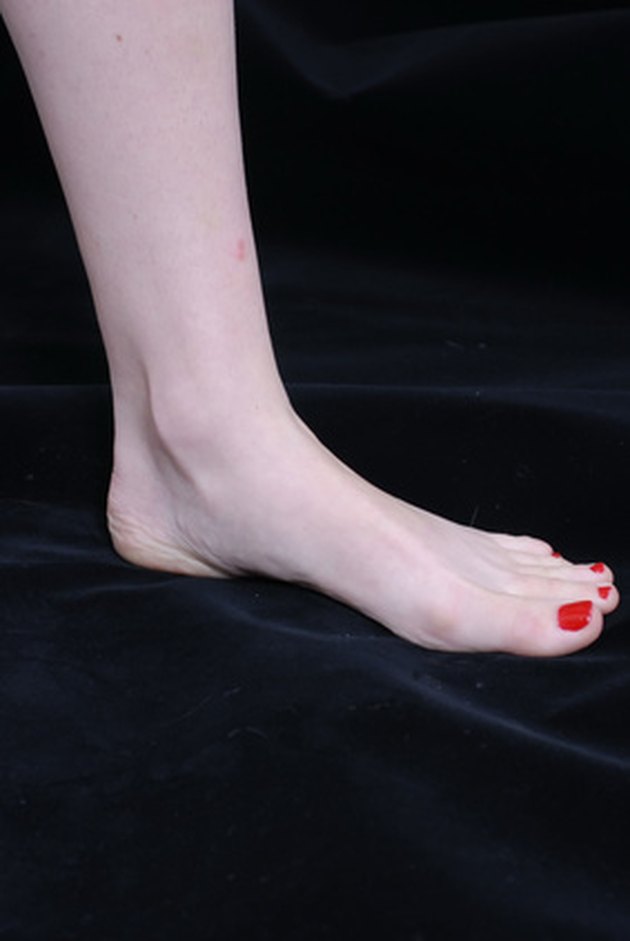 What to Look For
The best walking shoe for someone who needs arch support is, like all walking shoes, one that is comfortable and fits properly, so be sure that any walking shoe you try on provides stability, is flexible in the mid-sole, and fits the length and width of both of your feet. When it comes to arch support, look for walking shoes designed to provide support particular to the type of arch you have, whether it be a high, neutral, or low arch, the Mayo Clinic advises.
Common Pitfalls
Don't be tempted to buy shoes labeled "running shoes" or "aerobics shoes" without being absolutely certain that they will provide your arches with the support they need. These shoes are designed to cushion the foot during high-impact exercise, and their design differs from that of walking shoes, which are more flexible at the ball of the foot in order to accommodate the foot's rolling heel-to-toe movement as you take a step.
Where to Buy
The American Academy of Podiatric Sports Medicine recommends buying shoes from an established specialty store so that you can work with a knowledgeable athletic wear professional as you search for your perfect walking shoe with arch support. Once you know which brand and size of shoe is best for your foot, you can always buy the next pair somewhere else.
Cost
Good walking shoes--for all arch types--are easily found for under $100, as noted on the-fitness-walking-guide.com. Going very far under $100 will likely leave you with a shoe of inferior quality, so try to stick to brands known for their quality materials, and make your purchase decision based on the most quality you can get within your budget.
Comparison Shopping
When trying on walking shoes consider checking out Asics, Brooks, New Balance, and Saucony. As explained on the-fitness-walking-guide.com, all of these brands rate highly in quality walking shoes for both women and men, and they offer options for all types of arches. Of course if you find a different brand of shoe that works best for you, go with that one.
Insider Tips
Contrary to popular belief, an uncomfortable shoe is unlikely to become comfortable over time. However, you may discover that the comfortable shoe you wore in the store is not so comfortable during your walk, so ask about the store's exchange policy, just in case. And before you even go to the store, know which type of arch you have so that you are sure to get the best arch support for you. One trick is to wet your feet and then step on a piece of cardboard or paper grocery bag. If you can see most of your foot, your arch is low; if you don't see much of your foot on the paper your arch is high. To be extra certain, feel free to take a well-worn pair of walking shoes to the store with you so the salesperson can help to ascertain which type of arch you have.
Is This an Emergency?
If you are experiencing serious medical symptoms, seek emergency treatment immediately.