Fungal sinusitis is an inflammatory infection of the sinuses caused by certain types of fungi. There are three major types of fungal sinus infections: fungus balls, allergic fungal sinusitis and invasive fungal sinusitis. The symptoms of these fungal sinus infection vary and range in severity from mild to severe. People who develop sinus infection symptoms should consult a doctor to ensure receipt of appropriate diagnosis and treatment.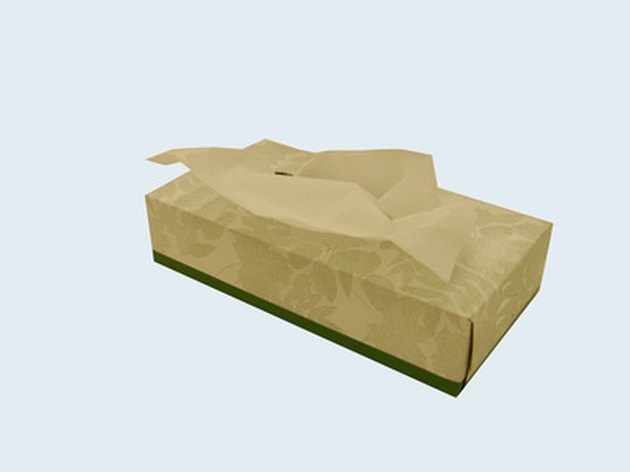 Fungus Balls
This type of sinus infection is caused by the overgrowth of fungi called fungus balls in normal, healthy people. People with this type of fungal sinus infection typically develop symptoms that mimic a bacterial sinus infection, reports the American Rhinologic Society. Such symptoms include nasal congestion, postnasal drip, and increased pressure or pain across the sinuses. Affected people may also experience long-lasting or recurrent sinus infections. Typically, surgical treatment is necessary to remove the fungal balls from the sinuses.
Allergic Fungal Sinusitis
Allergic fungal sinusitis is the most common type of fungal sinus infection. People with this fungal infection characteristically develop polyps, or growths of tissue, within the nasal passageways, reports The Merck Manuals Online Medical Library. Nasal polyps typically form in one nostril and may cause chronic inflammation and nasal congestion. Affected people may experience frequently stuffy or runny nasal passageways and can have difficulty breathing through the nose due to the presence of nasal polyps. Treatment with antibiotic or antifungal medications in conjunction with corticosteroids can help manage or reduce symptoms in infected people. Surgical treatment may also be necessary to remove nasal polyps and fungus from the sinuses.
Invasive Fungal Sinusitis
Invasive fungal sinusitis is a severe condition that most frequently affects people who have poorly functioning immune systems, according to UpToDate. People with invasive fungal sinusitis may experience symptoms of fever or pain and may frequently expel pus from their nasal passageways. This type of infection may also spread to other body regions, such as the eye socket, warns The Merck Manuals Online Medical Library. People typically require surgery and antifungal medication to resolve invasive fungal sinusitis symptoms. If left untreated, this type of fungal sinus infection may be life-threatening.