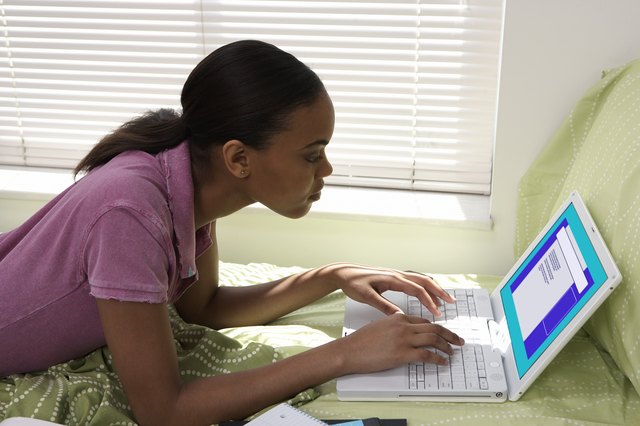 It sometimes seems like getting a job is a catch-22: You can't get a job without experience, and you can't get experience unless you have a job. However, Joyce Lain Kennedy's "Cover Letters for Dummies" points out that you may have skills and experiences relevant to your desired position even without employment experience. The key is to write an impressive cover letter that draws attention to the ways in which you are qualified rather than underscoring your lack of experience.
Cover Letter Basics
When considering an inexperienced candidate, employers are often concerned about immaturity and lack of professionalism. A solid, professional cover letter can alleviate these concerns. Katharine Hansen and Randall S. Hansen of Quintessential Careers identify several techniques for avoiding rookie errors. They recommend that you stick to standard business letter format and keep the letter to a single page. Edit your letter closely for grammar, syntax, punctuation and capitalization errors.
Applying Academic Experience
Going to school is like going to a job. You show up on time. You work, sometimes with a team, to achieve specific goals. You are accountable for your results. Kennedy advises applying this fact in your cover letter. Include a paragraph or two describing how your classwork is directly applicable to the position you want. Applying your education can be especially valuable if you have taken classes directly related to the job you want, or have achieved extraordinary results, such as a perfect grade point average or high test scores.
Personalization
Virginia-based insurance executive Courtney Rogers spent years reviewing applications for potential employees. Rogers remarks that a cover letter which demonstrated the employee had researched his company always stood out. Address the letter to the appropriate department head. Research the company in general and the position specifically. Demonstrate that knowledge in your cover letter.
Volunteer Experience
Kennedy advises that you highlight relevant volunteer work and life experience, focusing on how you can apply that experience to the job you want. Some examples might include team sports at school, scouting, leadership courses and volunteering at your church. Rogers notes that this can be especially powerful if you can provide a reference who will discuss your volunteer work.
Truthfulness
Both Rogers and Kennedy warn against lying in your cover letter. With no employment experience, it can be tempting to exaggerate or outright fabricate your qualifications and experience. This is a bad idea. Even if you're not caught during the interview process, you'll spend the rest of your time there waiting to be found out. Many employers observe a strict policy of terminating employees who lied in their applications even after years of successful contribution.