Valtrex is a branded antiviral drug, also known as valcyclovir, that is used for the treatment of infection caused by herpes virus, Epstein Barr (EBV) and Cytomegalovirus (CMV). Valtrex decreases the spread of viruses in the body. There are some notable systemic complications that arise from using Valtrex.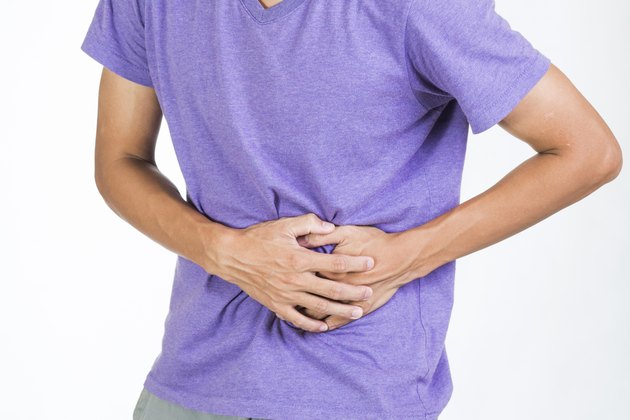 Gastrointestinal Complications
Valtrex may result in gastrointestinal complications. The various gastrointestinal effects that are usually observed include abdominal discomfort, nausea, vomiting, dehydration, and even the inflammation of the liver, also known as hepatitis. Liver symptoms are seen because the liver is responsible for the processing of drugs in the body. These symptoms can diminish over time and can be improved by consuming Valtrex with meals.
Headaches
Headaches can result from the use of Valtrex. These headaches can be mild to severe in nature and tend to decrease as the body adjusts to Valtrex. Merck Online Manuals reports that headaches can affect about 13 to 38 percent of Valtrex users. Normal treatment of such headaches involves the use of pain killers such as ibuprofen. However, severe cases of headaches must be reported to the physician.
Allergic Reactions
Patients using Valtrex may experience allergic reactions. Valtrex has the potential to cause allergic reactions in sensitive individuals. Allergic reactions are marked by the presence of hives, outbreaks of rashes, difficulty with breathing, and the swelling of the throat and facial region. Patients are advised to seek emergency medical intervention when such symptoms arise.
Destruction of Red Blood Cells
Destruction of red blood cells can occur in patients taking Valtrex. Red blood cells are mainly responsible for delivering oxygen to the tissues and removing carbon dioxide from the body. The destruction of red blood vessels results in development of anemia. The signs of decreased numbers of red blood cells include red spots on the skin, fever, bloody diarrhea, bruising, yellow pigment in the skin, reduced urination, weakness and fainting.
Neutropenia
Neutropenia is one of the common complications associated with the use of Valtrex. Neutropenia is a blood disorder characterized by a decreased number of white blood cells in the blood. Neutropenia tends to affect about 18 percent of persons taking Valtrex. This often results in a weakened immune system, making the patients more likely to acquire infection and creating a longer wound healing time.