What you eat before bed can influence your ability to sleep and your wellness in positive and negative ways. According to the National Institutes of Health, eating large, high-fat meals or drinking alcohol or caffeinated beverages before bed can cause discomfort and interfere with a good night's sleep. Modest-sized healthy snacks, on the other hand, can heighten relaxation and prevent hunger pangs during the night. If you have difficulty improving your bedtime sleep habits, seek guidance from your doctor or nutritionist.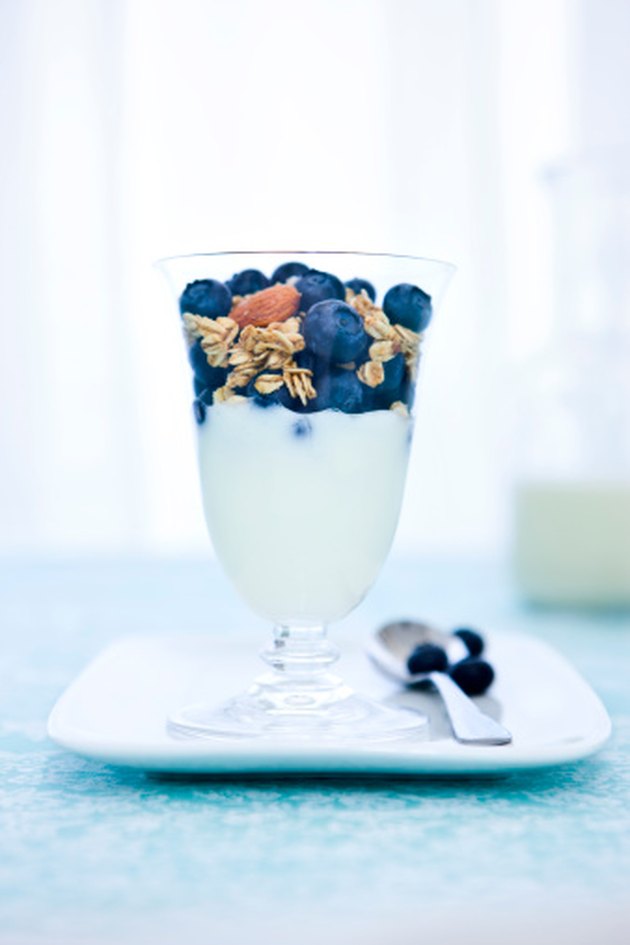 Complex Carbohydrates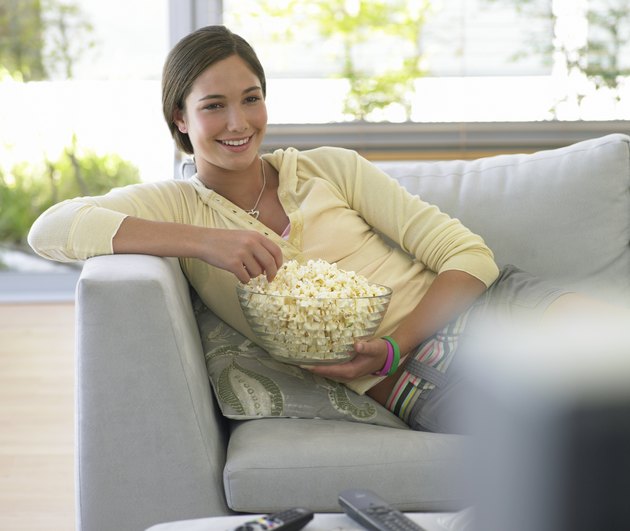 Complex carbohydrates, such as whole grains and starchy vegetables, provide valuable amounts of nutrients and fiber. Carbohydrates also boost serotonin, a "feel good" brain chemical associated with calmness and positive moods. If you struggle with anxiety, restlessness or other emotional factors, a bedtime snack containing complex carbohydrates can help ensure a restful night's sleep. Complex carbohydrates are also satiating and can help prevent hunger during the night. Valuable sources of complex carbohydrates include whole-grain breads and cereals, brown rice, wild rice, air-popped popcorn, oatmeal, sweet potatoes and squash.
Tryptophan-Rich Foods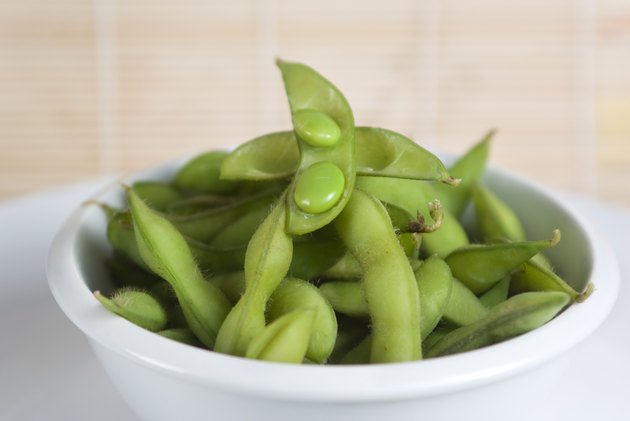 Tryptophan is an essential amino acid—the building blocks of protein—that plays a significant role in your nervous system and ability to experience relaxation and restfulness. According to a report published in "Neuroscience & Behavioral Reviews" in February 2010, tryptophan is positively correlated with improved moods and sleep in adults with sleep difficulties. Tryptophan is present in a variety of healthy foods, including chicken and turkey breasts, tuna, soybeans, beef, lamb, salmon, shrimp, halibut, snapper and dairy products. Consume tryptophan-rich foods with carbohydrates, which trigger these relaxing effects. Bedtime snacks containing tryptophan include low-fat tuna salad served on whole-grain crackers; a turkey sandwich made with whole-grain bread; and edamame (steamed, podded soybeans).
Comfort Foods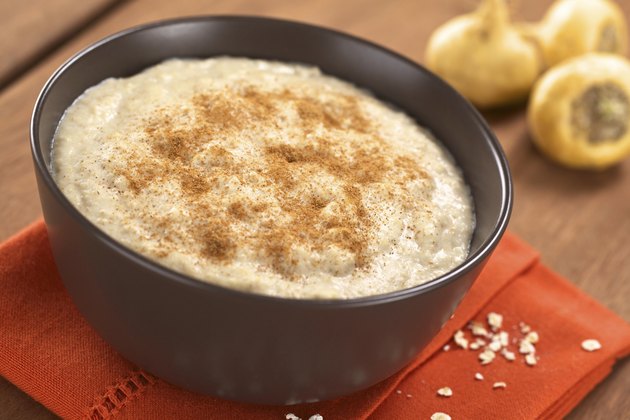 "Comfort foods" provide emotionally soothing effects. You may crave comfort foods during times of stress, while missing a loved one or after spending time in chilly temperatures. In an interview with CBS News in September 2003, Arizona State University professor Jeff Hampl suggested eating foods that remind you of pleasant childhood memories when stressful emotions prevent you from sleeping. If your preferred comfort food is high in fat, sugar or calories, Hampl suggests creating a healthier alternative, such as cinnamon-spiced oatmeal or low-fat pudding in place of caramel-topped s'mores. Additional bedtime snacks that may provide comfort include a slice of veggie pizza, a low-fat bran muffin drizzled with honey and air-popped popcorn.