Cold sores are caused by herpes simplex I virus and usually form on the lips. They can, however, also form on the nose. According to Medline Plus, the virus is highly contagious, and more than half the U.S. population is exposed by the age of 20. Cold sores can last a week or longer, and there is currently no cure. In most cases, the sores resolve on their own, but Kids Health, The University of Michigan and the Mayo Clinic recommend several treatments to speed healing.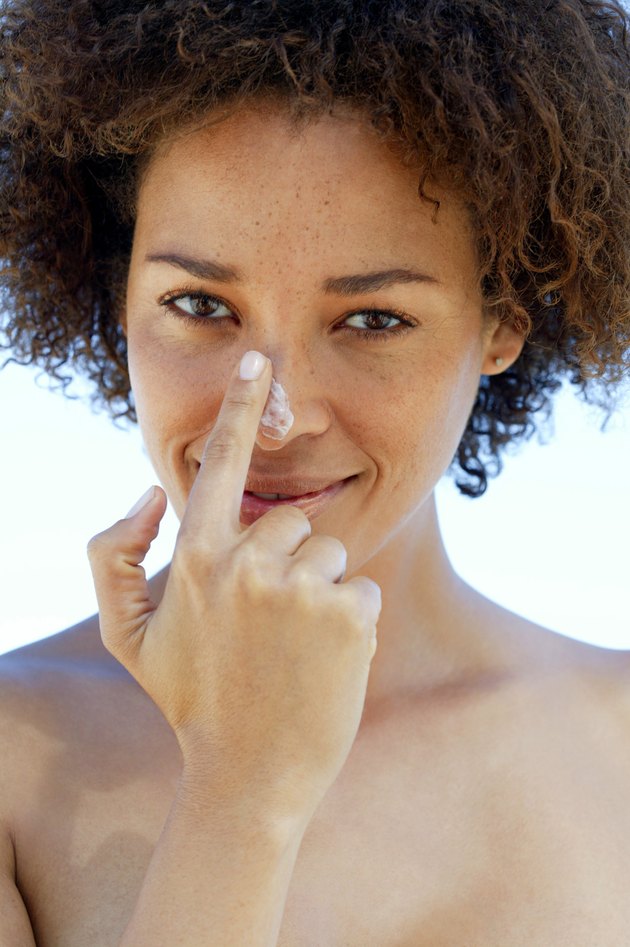 Step 1
Take lysine supplements. L-lysine is an amino acid that is available, in pill form, over the counter. According to the University of Michigan Health System, L-lysine may shorten the duration of the cold sore and prevents recurrence. The University of Michigan recommends a minimum of 1,000 and up to 3,000 mg per day. Doses of 15 grams or higher may cause diarrhea, gallstones and elevated cholesterol.
Step 2
Apply over-the-counter cold sore creams. The products are designed to shorten the life span of the cold sore virus.
Step 3
Change your diet. Foods high in the amino acid L-arginine, such as peanuts and chocolate, may encourage the virus to grow. Eat foods high in vitamin C, vitamin E and zinc to counteract L-arginine and speed recovery.
Step 4
Apply natural topical remedies with zinc sulfate, lemon balm or vitamin E. Topical formulas with these elements may reduce pain and speed the rate of recovery.
Step 5
Talk to your doctor about antiviral medication. When taken early, products with valacyclovir, acyclovir or famciclovir may shorten the duration of the symptoms. Antiviral medications may also prevent future outbreaks.
Things You'll Need
L-lysine

Over-the-counter cold sore creams

Lemon balm

Zinc sulfate

Vitamin E

Vitamin C-rich foods

Vitamin E-rich foods

Zinc-rich foods
Tip
Consult your physician if you have recurring outbreaks or if the outbreaks become more frequent. Consult your physician if the sore becomes infected.