The influenza virus, conversationally called the flu, is an illness that's highly contagious and causes a number of different symptoms. There are many different types, or strains, of the influenza virus, including the seasonal flu virus and the H1N1 influenza virus (commonly called swine flu).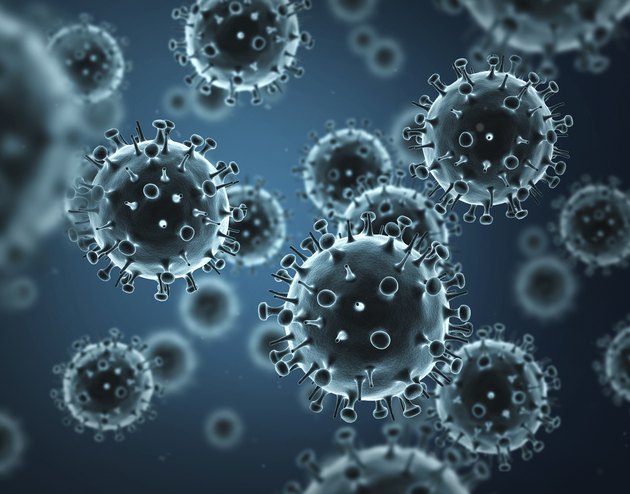 More severe than the common cold, flu symptoms can cause serious complications like pneumonia and other infections in some people -- especially those with a weakened immune system, including the elderly, the very young and pregnant women.
Respiratory Symptoms
The most common symptoms of the influenza virus are respiratory--a bad cough is common. Congestion in the chest and in the nose (having a stuffy nose) are also common symptoms of the flu, says the American Academy of Family Physicians. Your nose may also run, and a sore throat is also common, says the U.S. Centers for Disease Control and Prevention.
Fever and Body Aches
The flu is often characterized by running a high fever--typically 102 degrees or higher, says the AAFP. That fever is generally accompanied by sweating and the chills, and aches and pains all over the body. Aching muscles and body pains are often felt in the legs, arms and back, but may occur anywhere. A headache may also commonly occur along with these symptoms.
Gastrointestinal Symptoms
The flu virus may also cause gastrointestinal symptoms, like vomiting, nausea or diarrhea. But, these gastrointestinal symptoms strike more often in children with the flu rather than adults, says the CDC.