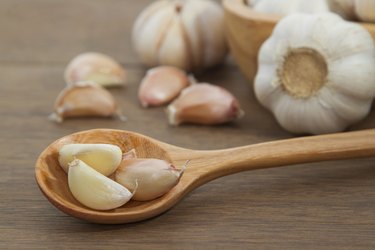 Garlic has been used medicinally for thousands of years -- by ancient Egyptians, gravediggers in the Middle Ages who believed it protected them from black plague, and World War I and World War II soldiers who took it to ward off gangrene. Using garlic for detoxing the body is also an ancient practice, though it's not actually possible to speed up the rate of the natural body detox done by your liver and kidneys. While garlic may not actually flush out toxins, it does offer health benefits.
Function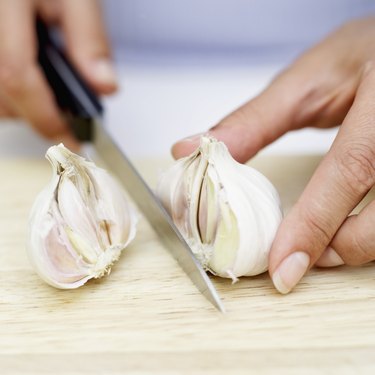 Garlic contains high amounts of vitamin C, which supports your immune system and your liver. It also contains antioxidants, which help fight the free radicals in your bloodstream that are responsible for some of the effects of aging, as well as being linked to certain kinds of cancer and heart disease. Garlic contains a natural substance called alliin. When you crush or chop fresh garlic, this breaks down into allicin, which contains many of garlic's healing properties and also contributes to its strong smell.
Misconceptions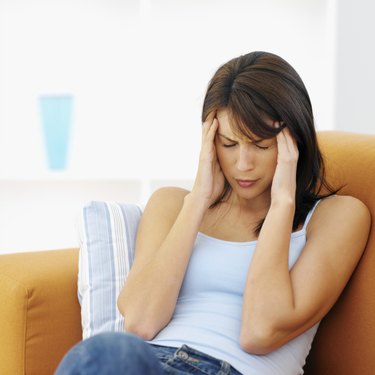 Your liver and kidneys work constantly to process and excrete toxins. If you are a reasonably healthy person, most toxins won't build up in your body. The sluggishness, headaches, bloating and other symptoms that detox enthusiasts blame on toxic build-up are more likely the result of poor nutrition and mild dehydration. Even if toxins from processed foods and environmental agents did build up in your body, eating or drinking certain foods such as garlic wouldn't be enough to flush them away. Overindulging in alcohol, drugs or smoking tobacco can build up poisons, but it takes more than garlic to clean them out.
Expert Insight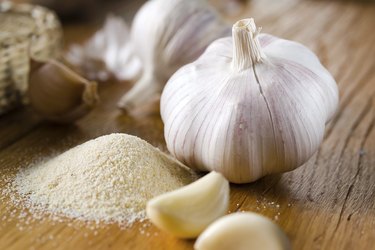 A 2009 review of studies done on garlic's effects in preventing and treating the common cold published online in the Cochrane Database of Systematic reviews showed that one study of 146 individuals seems to suggest that garlic has some use in preventing the common cold and in lessening its effects and duration. More clinical studies are needed to confirm this result. MedlinePlus.com states that preliminary studies have shown that garlic may help lower cholesterol and even prevent certain cancers, but many more studies need to be done. Detoxing is not widely recognized by Western medicine, but it stand to reason that the healthier your body is, the better it can do its job of natural detoxing.
Uses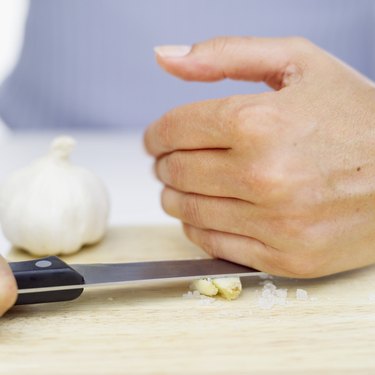 Crushing fresh garlic before cooking it helps keep the heat from weakening the healthy effects of the allicin. Add garlic near the end of cooking to mellow out the sharp flavor and retain as many of the nutrients as possible. Crush or grate fresh, raw garlic and soak it in olive oil to sprinkle over salads or toss with pasta.
Supplements containing aged garlic are best to support your immune system and help your body to detox naturally. Consuming two to four fresh garlic cloves every day or taking between 600 milligrams and 1,200 milligrams of encapsulated or freeze-dried aged garlic is enough to help support your body as it detoxes itself.
Warning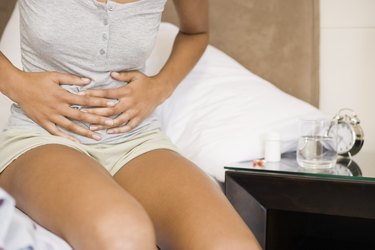 A sensitivity to fresh garlic can cause bloating, bad breath, stomach upset, unpleasant body odor and sweating. Handling large quantities of raw garlic can cause skin lesions. According to the University of Maryland Medical Center, garlic may interact with some medications, including blood thinners, antiplatelet medications and protease inhibitors. Talk to your doctor before increasing your intake of garlic in any form. MedlinePlus.com also warns that garlic can cause bleeding in some people, so be careful of your garlic consumption before surgery or invasive dental work.