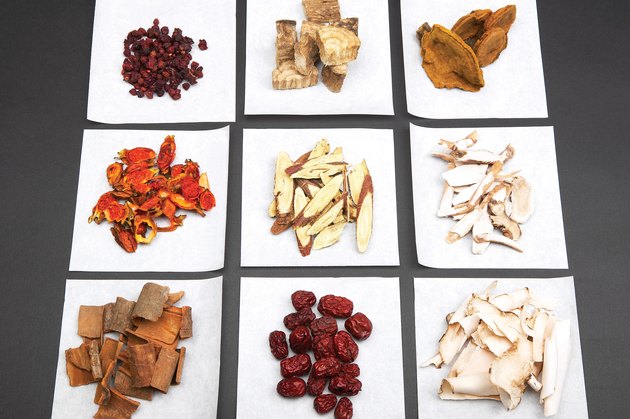 Tinnitus is a ringing, buzzing or hissing sound in one or both ears. Some common causes include damage to the cells of the inner ear, hearing loss due to aging, ear damage from loud noises, fluid pressure on the inner ear, stress and depression. Treatment depends on the underlying cause, but may include medication, earwax removal or surgery. Vitamins and herbs may also help cure tinnitus. Consult a health care provider before starting herbal or vitamin therapy.
Herb and Vitamin Actions
Herbs and vitamins relieve tinnitus in various ways. Since free radicals damage ear cells and tissues, the free radical scavenging action of some antioxidant herbs and vitamins may alleviate the disorder. Astringent herbs dry up excess mucus that may be contributing to ear damage, and circulatory herbs help by increasing blood flow. There may be several causes of tinnitus, so consult a health care practitioner for advice about herbal preparation and dosage for your specific case.
Japanese Cornel Dogwood
Japanese cornel dogwood, or Cornus officinalis, is a small deciduous tree native to China, Korea and Japan. Traditional Chinese medicine practitioners use the fruit to treat liver and kidney deficiencies, which include lower back problems, hypertension, deafness, tinnitus, vertigo and impotence. Active ingredients include cornin, ursolic acid, morroniside and sworiside, and the fruit has potent astringent action. A study published in the 2009 issue of "The American Journal of Chinese Medicine" found that ursolic acid is a powerful antioxidant that protects damaged ear cells, explaining the efficacy of this herb for treating tinnitus. If you are pregnant or have cancer, HIV or diabetes, speak with a doctor before using this herb.
Vitamin E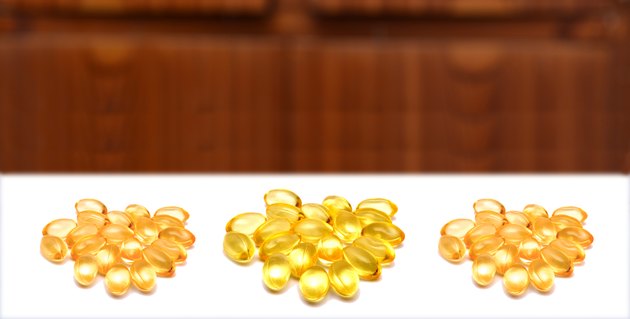 Vitamin E is a fat-soluble vitamin in oils such as corn, soybean, sunflower and safflower. It is a potent antioxidant that protects cell membranes against oxidative stress. In their 2000 book, "Prescription for Nutritional Healing," Dr. James F. Balch and Phyllis A. Balch, CNC, recommend a form of vitamin E known as d-alpha-tocopherol to increase blood circulation, which is often inadequate in people with tinnitus and hearing loss. Vitamin E is an anticoagulant, so consult a doctor before using it if you are at risk for bleeding disorders.
Wolfberry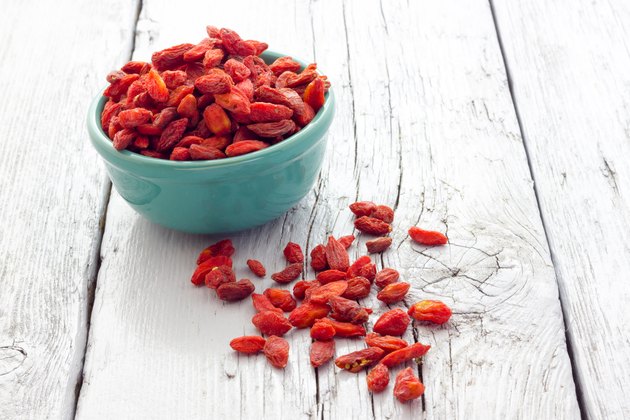 Wolfberry, or Lycium barbarum, is a thorny shrub with red berries native to China. Traditional Chinese medicine practitioners use the fruits, also known as "gou qi zi," as a general liver and kidney tonic, and to treat blood problems, poor eyesight, diabetes and wasting diseases. The berries are rich in essential oil and have potent antioxidant actions. In her 2009 book, "The Holistic Herbal Directory," herbalist Penelope Ody notes that the berries are mixed in cereal and used for tinnitus and dizziness, which are associated with kidney qi deficiency. Do not combine wolfberry with blood pressure or diabetes medication.