Drinking a glass of freshly squeezed juice is not only refreshing and delicious, but provides numerous health benefits that often get lost in the processing that juices in jugs or cartons undergo. Drinking freshly squeezed juice can also be an efficient way to reach your recommended five to 10 servings of fruits and vegetables a day. Juice squeezers and blenders are also cost-effective, allowing you to make your own healthy cocktail of nutrients without paying for fancy packaging and marketing.
Fast Nutrient Absorption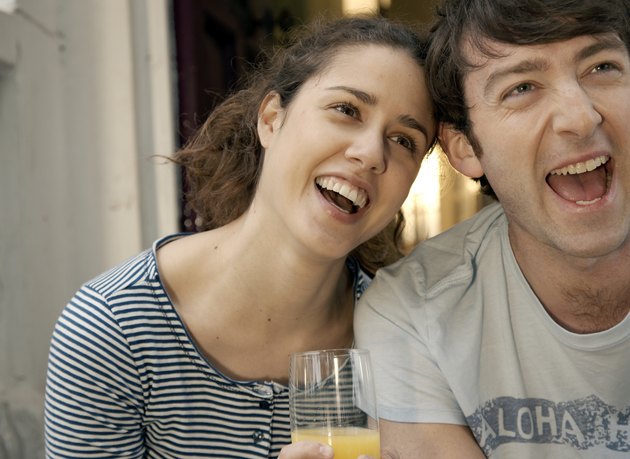 It's estimated that 80 percent of Americans are not eating enough fruits and vegetables, which means that free radicals begin to run rampant in the body without the protection of the antioxidants you get from produce. Serious diseases, such as heart disease, age-related macular degeneration and cancer, have all been linked to the damage that free radicals cause. Juices are also more easily absorbed by the body because the nutrients from the fruits or vegetables have already been broken down into a digestible form the body can use within 30 minutes of consumption, notes Cherie Calbom, author of "The Juice Lady's Guide to Juicing for Health" in an interview with "Oxygen" magazine. It takes the body around two hours to completely use the nutrients from a whole food source.
Reduced Calories and Sugar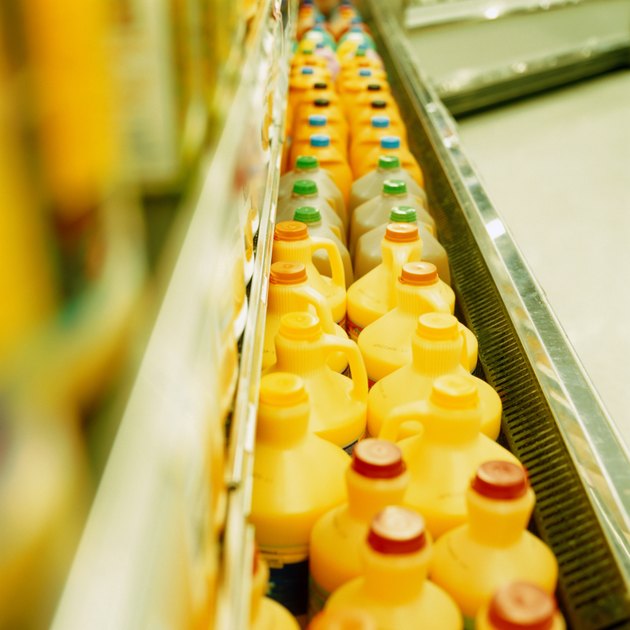 Processed juices often contain a large amount of added sugars or sweeteners, which adds calories to your diet. Though there are natural sugars in some freshly squeezed fruit juices, the amounts are much smaller and will help you avoid the inevitable fat storage that ensues with excess amounts of sugar in the diet. You also avoid a lot of other processed ingredients, such as fructose, corn syrup and food coloring -- all unnatural substances that do not provide any real nutritional value to your body.
Prevention and Protection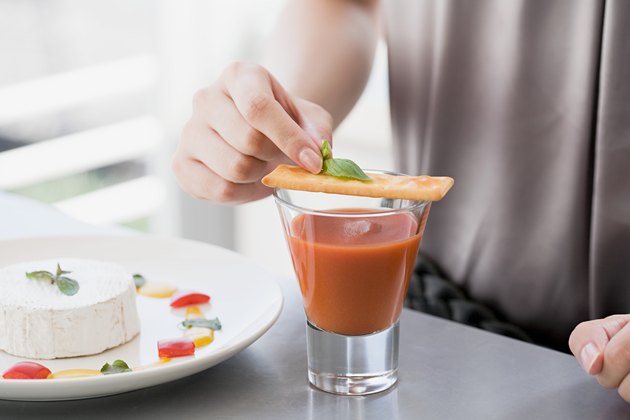 Drinking freshly squeezed juice, in its most natural, unprocessed form, can help to ward of many ailments. Drinking citrus juices two to three times a week can help in prevention of kidney stones, and cherry juice has been linked to helping with gout and gouty arthritis. Tomato juice is filled with the antioxidant lycopene, which has been linked to the prevention of cancer and cranberry juice is best known to help in the prevention and treatment of urinary tract infections.
Hydration
Juice also provides your body with a large amount of water, which aids the body in producing energy, keeping your metabolism active and promoting the health and elasticity of your skin. The water in freshly squeezed juice also helps your body to better process the carbohydrates, which come from the natural sugars in the juice, along with vitamins, minerals and enzymes that come from the whole food source.