Public health nutrition education aims to teach and implement nutritional programs and policies in a public health setting. Education for public health nutrition can have different focuses and varying forms.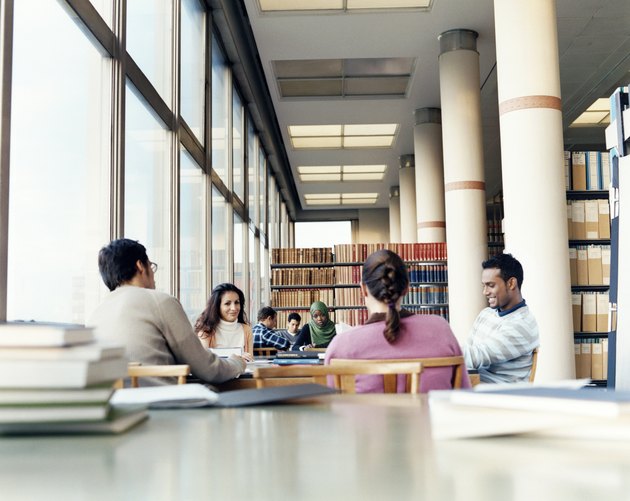 Public Health Nutritionist
A public health nutritionist focuses on a group of people, such as a community, city or ethnic group, and assesses their nutritional status. This is done to identify the problems within a specific area or demographic.
Solution
Once a nutritional problem is discovered, solutions can begin to be implemented. Public health nutritionists develop and implement techniques and procedures to eradicate a specific problem within an area or group.
Education
Many schools offer a masters degree or Ph.D. program in public health nutrition. Some schools have joint programs in which you can gain both a masters and a Ph.D.
Focuses
Public health nutrition education programs can focus on specific areas. Topics such as epidemiology, global health, alternative medicine, health policy, and maternal and child nutrition can all be studied in depth.
Registered Dietitian
Most public health nutritionists are registered dietitians (RD). In order to become an RD, you must complete an accredited degree program, a nutrition internship, and pass a national exam.