Sodium bicarbonate, better known as baking soda, is a common ingredient in quick breads and other baked goods. While it doesn't have benefits for people with healthy kidneys, it is beneficial if you have kidney disease. This inexpensive supplement may improve your nutritional status and help slow the progression of kidney decline. Talk to your renal dietitian before adding it to your kidney management regimen.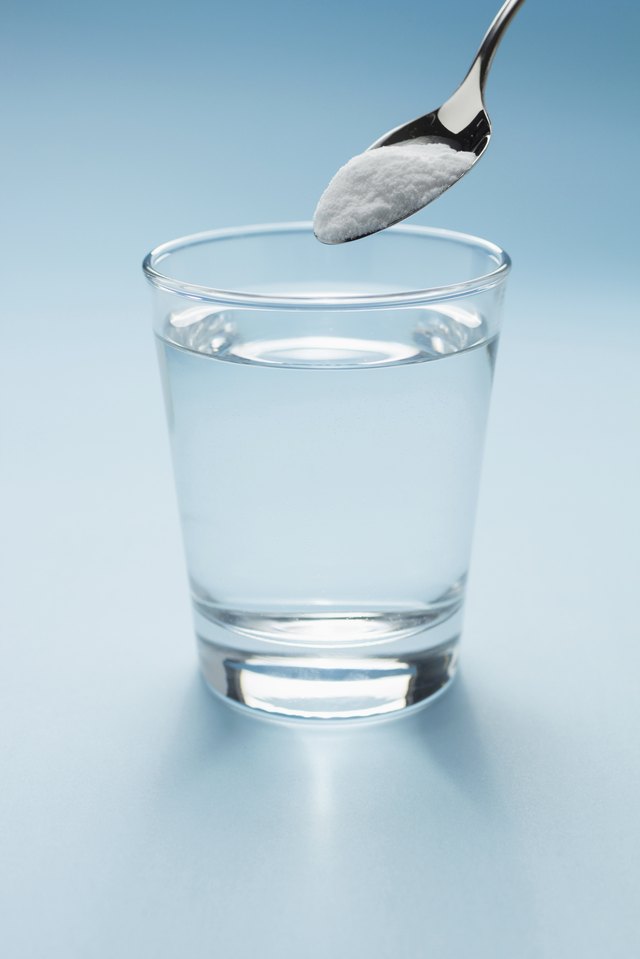 Kidneys and Acid Balance
Chronic kidney disease increases your risk for a condition called metabolic acidosis, write the authors of a review appearing in the journal Nephrology Dialysis Transplantation's May 2012 issue. Failing kidneys are less able to remove acids from your body, causing acid accumulation. The resulting upset in acid balance compromises your nutritional status by causing protein wasting and worsening bone mineral problems. In addition, the excess acids further damage already failing kidneys. Ultimately, metabolic acidosis contributes to the progression of chronic kidney disease.
Baking Soda Is Good for Kidneys
Baking soda neutralizes acids and helps bring the acid/alkaline level back into balance. This prevents acids from accumulating and protects your kidneys against associated damage. A study published in September 2009 suggests supplementing baking soda is beneficial for people with advanced kidney decline. A daily dose slows the progression of kidney disease, according to the study, which appeared in the Journal of the American Society of Nephrology. It prevents protein wasting and improves nutrition status by increasing amino acids.
Preparing Baking Soda
Talk to your renal dietitian about supplementing baking soda as part of your kidney management regimen. Baking soda comes as a powder or a tablet you dissolve in a glass of water. The water will look cloudy initially, so you may need to stir it to help it dissolve. Once it's dissolved, the water will look clear again and you're free to drink it. Baking soda has a slightly bitter taste. Your renal dietian will provide guidance on how much to drink. Be sure not to confuse baking soda with baking powder when purchasing it.
Manage Dietary Acid Intake
If you're wondering whether the acids levels in your diet have an impact on kidney function as well, the answer is yes, according to a study appearing in the 2014 edition of the American Journal of Nephrology. The authors write that dietary acid intake influences the acid balance in your body and can independently speed up kidney decline.
Eating more fruits and vegetables, which are alkaline, helps slow kidney decline, according to information the American Society of Nephrology presented at the November 2013 ASN Kidney Week. As a CKD patient, you typically need to choose fruits and vegetables low in potassium and phosphorus. Restricting foods that produce acids like wheat flour and animal protein may help as well.