It's amazing how something as small as a blister can negatively affect the whole outcome of your run. Blisters occur when rubbing creates friction between your socks and your shoes. You can get them just about anywhere on your feet — the heels, the toes, the arches, the soles and everywhere in between.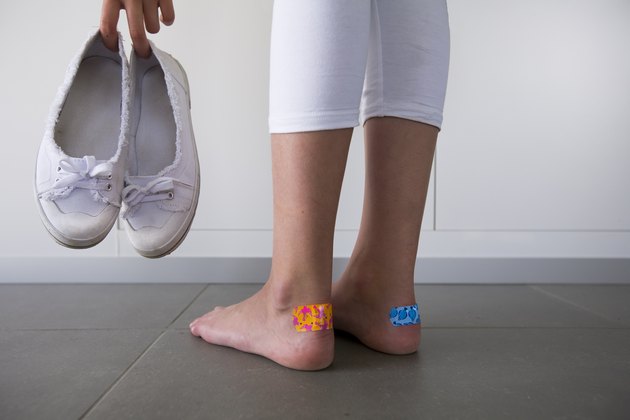 If it's too late to stop them from developing, take steps to make running with them as comfortable as possible. The last thing you want is a blister to cause you to run funny and result in compensatory injuries.
Blister Care
Clean the area where the blister is with an alcohol pad or simple soap and water. Next, use a sterile needle to puncture the blister three or four times; alternatively, use a sterile scalpel to do one small slit. Be careful not to detatch the outer layer of skin and expose the most sensitive layer.
Gently press on the blister to drain the fluid. Clean the area again with another alcohol pad, soap and water or just water, if that's all you've got.
Dry the area thoroughly and apply an adhesive bandage. Place extra tape over the bandage to make sure it stays put. Don your socks and shoes and get to running.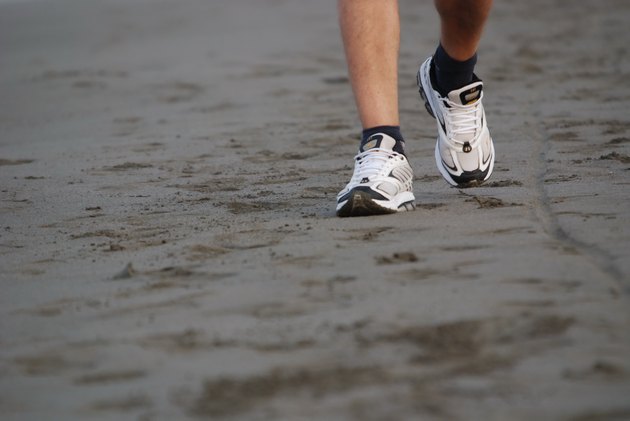 No Guarantee to Stay Pain-Free
Treating the blister is no guarantee that you won't feel it. If you can smother the area with petroleum jelly, so the friction is reduced, it can help. The extra grease could loosen the bandage, however, so make sure you have a strong adhesive.
To keep the blister from getting worse or others from forming, change the circumstances that caused it. If you're running in cotton socks, stop. Cotton retains moisture so you're more likely to experience friction when you sweat. Go for synthetics or wool, which are less likely to cause blisters. Consider getting new shoes, too, as a fit that's extra wide, too big or too tight can be the culprit.
Running a steep downhill course or in wet conditions are other risks for blister development. You can't always pick your terrain, but if you know you're going to go through water, carry a dry pair of socks with you for a quick change.
Blister Prevention
Discourage blisters from forming in the first place by wearing the right fit of shoe and non-cotton socks. Moisturize your feet regularly and apply a product that discourages friction, such as an anti-chafing spray or stick, to your feet before you put on your socks and shoes for a run.
Note: If a blister develops while you're running and you can't stop for medical aid, you'll have to do the best you can until you get to an aid station (if you're racing) or home (if you're training). Depending on how far you have to go and the location of the blister, you might be best off walking the rest of the way to prevent compensatory injuries and worsening the blister.