For most essential vitamins and minerals, a male's body requires more. But that's not the case with iron. A female, depending on her stage of life, needs to take in up to more than double the amount of iron a man needs. During pregnancy, iron intake should almost triple a man's. The differences in our reproductive capabilities are cause for such a large difference.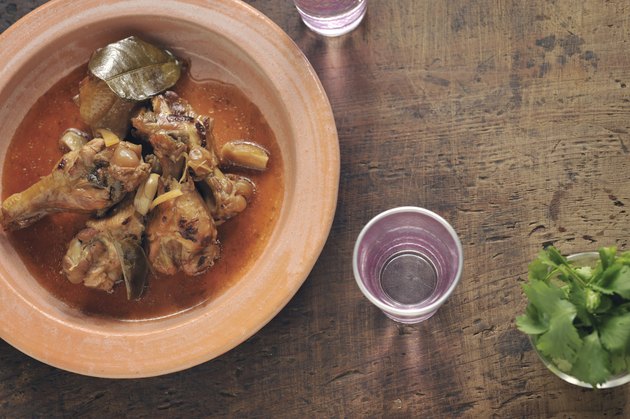 Menstruation
Adult women need to increase iron intake once menstruation begins. Menstruation means a loss of blood every month, which can affect overall iron content of the body. Women must compensate by increasing iron intake. After the age of 50, or once menopause begins, women can reduce iron intake to the same as a man's.
Pregnancy
Iron is very important during pregnancy. It helps form the placenta, an essential part of the womb. The iron you supply your child also needs to last her for six months after birth. So not only is iron aiding in development, but your child is storing it up for later. A prenatal vitamin can help. Taking vitamin C with your iron can increase your body's absorption. During pregnancy, you need to take in a whopping 27 mg of iron each day.
Significance
Iron helps your body make hemoglobin, the part of your blood that works to transport oxygen. Without enough iron, your body cannot produce enough hemoglobin and thus cannot deliver the oxygen your body needs. An insufficient amount of oxygen in your blood can result in anemia, marked by fatigue. Iron is also necessary for brain function, aiding the interaction between neurons that help with thinking and cognitive function.
Recommendations and Sources
Adult women between the ages of 19 and 50 need to take in 18 mg of iron per day. During pregnancy, an adult female must get 27 mg of iron per day. After the age of 50, a woman can reduce her intake to 8 mg per day, the same as an adult male. Sources of iron include meat, poultry, seafood, legumes, leafy greens, raisins and enriched breads.