Many new moms-to-be look forward to their pregnancies with anticipation, but one thing most pregnant women do not welcome is the muscle pain that come with a burgeoning belly. Back aches are common, as is ligament pain around the abdomen. Because many drugs are not safe for pregnant women, some moms-to-be turn to alternative methods of pain relief, such as hot water bottles.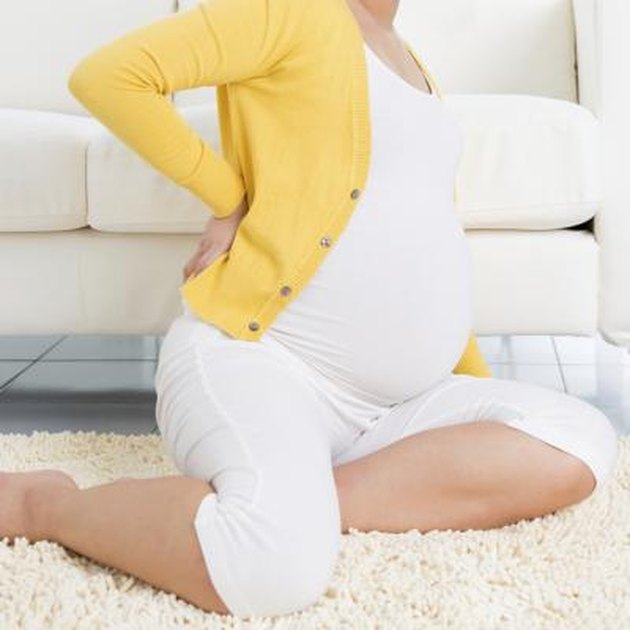 Core Body Temperature
Pregnant women are advised to avoid anything that will raise their core body temperature. Body temperatures above 101 degrees F might pose a danger to the developing fetus, causing birth defects. Situations that can raise the core body temperature include the use of hot tubs, saunas, hot baths and electric blankets. Warm baths are fine, but watch for symptoms of raised body temperature such as flushing or sweating.
Hot Water Bottles
Hot water bottles are not large enough to raise a pregnant woman's core body temperature, so they are considered safe to use. Heating pads also are sometimes recommended to spot-treat pain in pregnant women for the same reason, although hot water bottles are preferable because they do not involve the use of electricity.
Uses
Hot water bottles are not used only to treat muscle pain. Many pregnant women have poor blood circulation in their feet, and hot water bottles can be used to warm up the feet or entire body at night to aid in sleeping, or if the mother-to-be is on bed rest. In fact, electric blankets are dangerous to use during pregnancy because they emit low levels of electromagnetic fields, which might cause birth defects. If you are used to a warmed-up bed, replace your electric blanket with a hot water bottle. Hot water bottles also can be placed on the back of the neck as a relaxant, especially during periods of stress, or to soothe a headache.
Considerations
Always wrap a hot water bottle in a towel before placing it directly on the skin. If the water is too hot, it might be uncomfortable on the skin, especially since a pregnant woman's skin sometimes is more sensitive than usual. In addition, never fill a hot water bottle with boiling water.