Your pancreas plays an essential role in digestion, but when it does not work properly your body is not able to absorb the nutrients it needs from the foods you eat. Pancreatitis occurs when your pancreas becomes inflamed or swollen and cannot aid in proper digestion or in the regulation of your blood sugar. If you have recently been diagnosed with pancreatitis, you may be wondering what you can drink to prevent a flare-up, as well as to help you get the nutrients you need.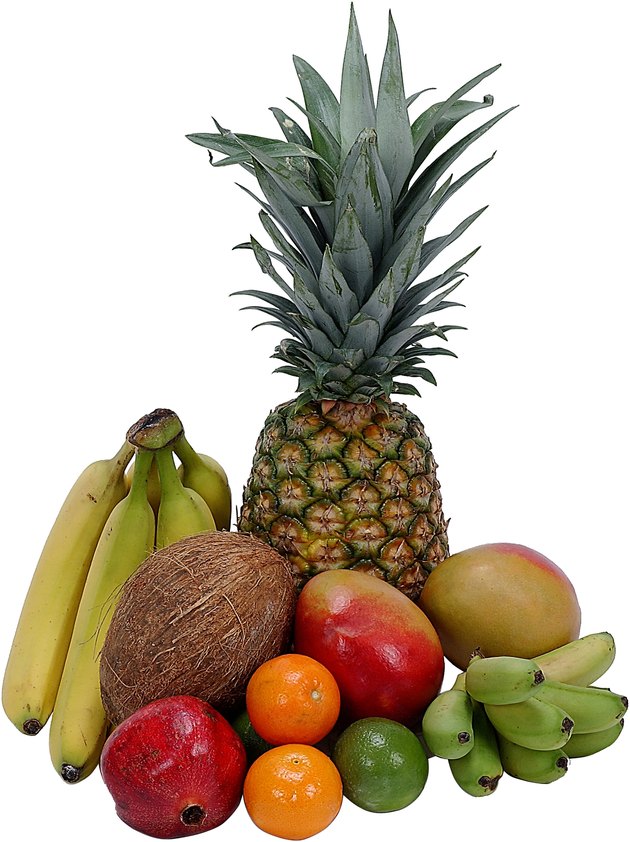 Pancreatitis
Your pancreas a large gland that is located behind your stomach and close to the first part of your small intestine. The primary job of your pancreas is to produce and release digestive enzymes that help your body digest your food. Your pancreas also releases hormones that regulate your glucose level and supply energy from the foods you eat. When your pancreas becomes inflamed, the enzymes are released too soon and they begin to attack your pancreatic tissue, causing symptoms including swollen and painful abdomen, nausea, vomiting, fever and rapid pulse. Certain dietary measures, including drinking healthy beverages, can help reduce inflammation and ease your symptoms.
Smoothies
Fruit and vegetable smoothies are packed with vitamins and minerals, but they also contain antioxidants, substances that help fight and prevent damage in your body. MayoClinic.com recommends that you include plenty of fruits and vegetables in your pancreatis diet plan. One way to do this is to blend 100 percent fruit or vegetable juice with soft produce, such as berries, bananas, peaches, spinach or cooked sweet potatoes. Add low-fat yogurt or skim milk to make your smoothie a drinkable consistency. Ask your doctor about adding small amounts of vitamin C powder to your smoothie because it is a powerful antioxidant that may also promote healing.
Filtered Water
Dehydration is a common side effect of pancreatitis so it is essential to drink plenty of water each day. The University of Maryland Medical Center recommends that you drink six to eight glasses of filtered water on a daily basis to help treat pancreatitis and to potentially relieve your symptoms. MayoClinic.com recommends that you keep a bottle of water with you throughout the day to help you remember to stay well hydrated.
Drinks to Avoid
Equally as important as healthy drinks is knowing what drinks to avoid to prevent a flare-up of pancreatitis. The majority of pancreatitis cases are caused by prolonged and excessive alcohol use, so it is essential that you avoid drinking alcohol. Pass on caffeinated beverages, such as coffee and tea, as well as sugary drinks, such as fruit flavored drinks and soda.