These peanut butter pancakes are a perfect breakfast before or after your workout because there's 21 grams of protein in just one serving. And they're low in fat, so they won't wreak havoc on your waistline.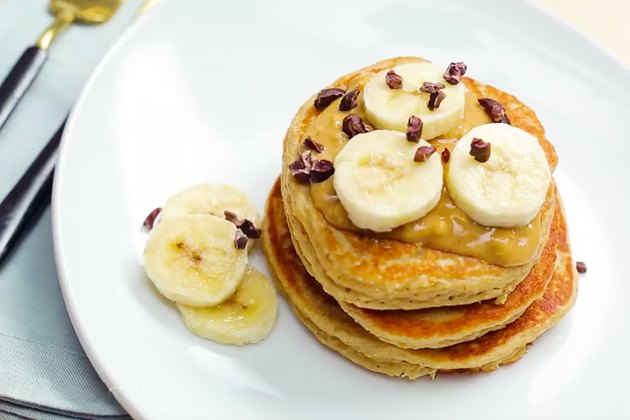 How is that possible, you might ask, given that peanut butter has eight grams of fat per tablespoon? The trick is substituting peanut butter powder, or PB2, for regular peanut butter, which tastes great and keeps the total fat at one gram per pancake (or three grams per serving).
Another secret to these pancakes is that they feature egg whites and nonfat cottage cheese, which ups the protein content while keeping the calorie count low. At 207 calories per serving, there's really no excuse not to start your day with these delicious, healthful pancakes.