December is finally here, and while you may be tempted to give into the siren song of sweatpants and seasonal sweets, there are still 31 days left to crush your workout goals for the year.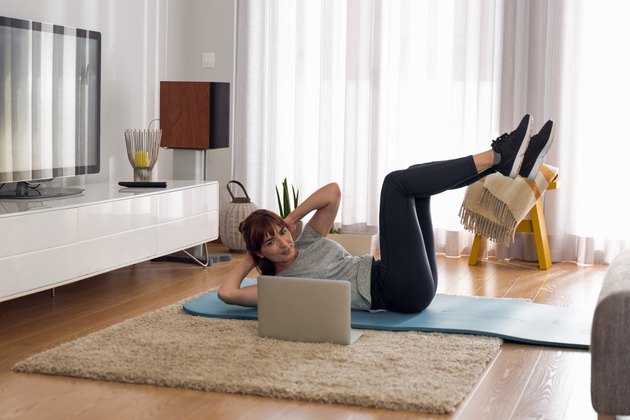 Whether or not you fully met all of your New Year's resolutions, you can make yourself proud by finishing out this year fit and active. That's why the LIVESTRONG.COM team created the 31 Days of Workout Videos Challenge!
How the Challenge Works
Each day you'll do the workout listed below. And each week is scheduled the same way:
Monday: full-body workout

Tuesday: ab workout

Wednesday: leg/booty workout

Thursday: ab workout

Friday: arm workout

Saturday: random workout

Sunday: yoga

Here's the full schedule (with links to the videos below):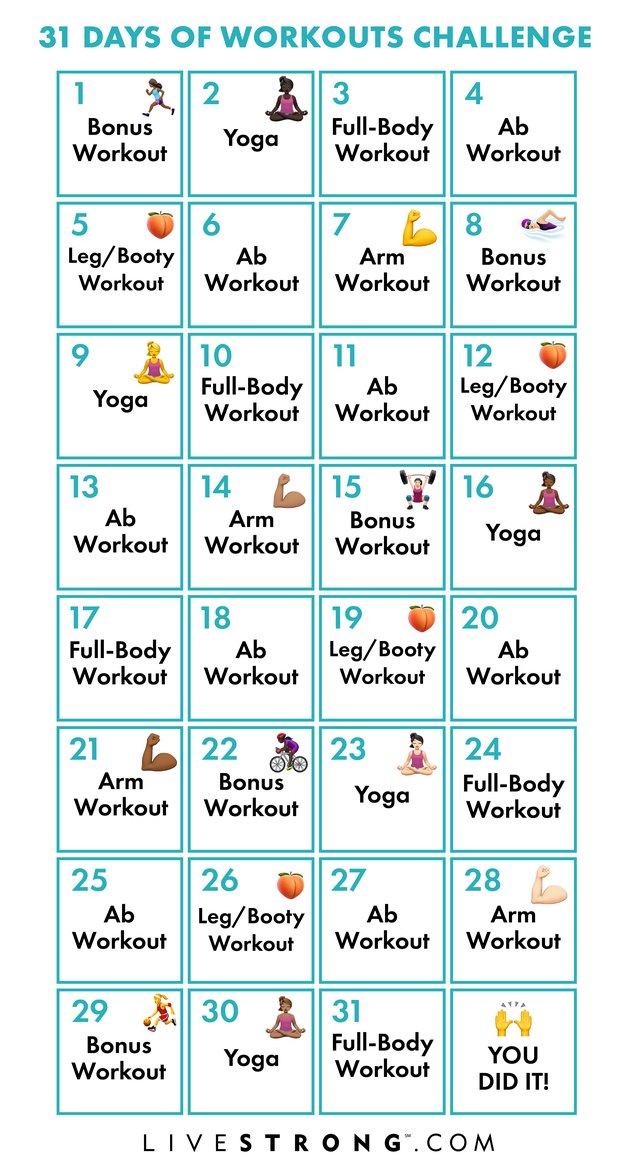 You can make these workouts your daily fitness challenge or do them in addition to your existing workout routine for a little fun and variety. If you're just doing the videos, each of these workouts are designed to be repeated. So if one run-though isn't enough to challenge you, click back to the beginning and do it again (or even three times).
Before each workout, make sure that you warm up so that you reduce your chances of getting hurt and maximize your results. If you don't already have a warmup routine or you want to try a new one, check out the one above from personal trainer and fitness expert Natalie Jill.
Thirty-one workouts in 31 days is quite the challenge! And even though Sundays are blocked off for yoga and active recovery, your tired muscles may need a little more TLC. If that's the case, grab your foam roller and try the quick routine from Katie Dunlop of LoveSweatFitness below.
How to Join the Challenge
Ready to get started? It's easy to join the challenge. Here's your pre-challenge checklist:
Print out the calendar below (or keep it accessible on your phone or computer) so you can refer to it every day.

Join the LIVESTRONG.COM Challenge Facebook group to find support and motivation from your fellow challengers.

On December 1, get ready to start the challenge with us!

Do your workout each day, and then post about it in the group.

If you're posting on social media, be sure to use the hashtag #LivesStrongLiveWell.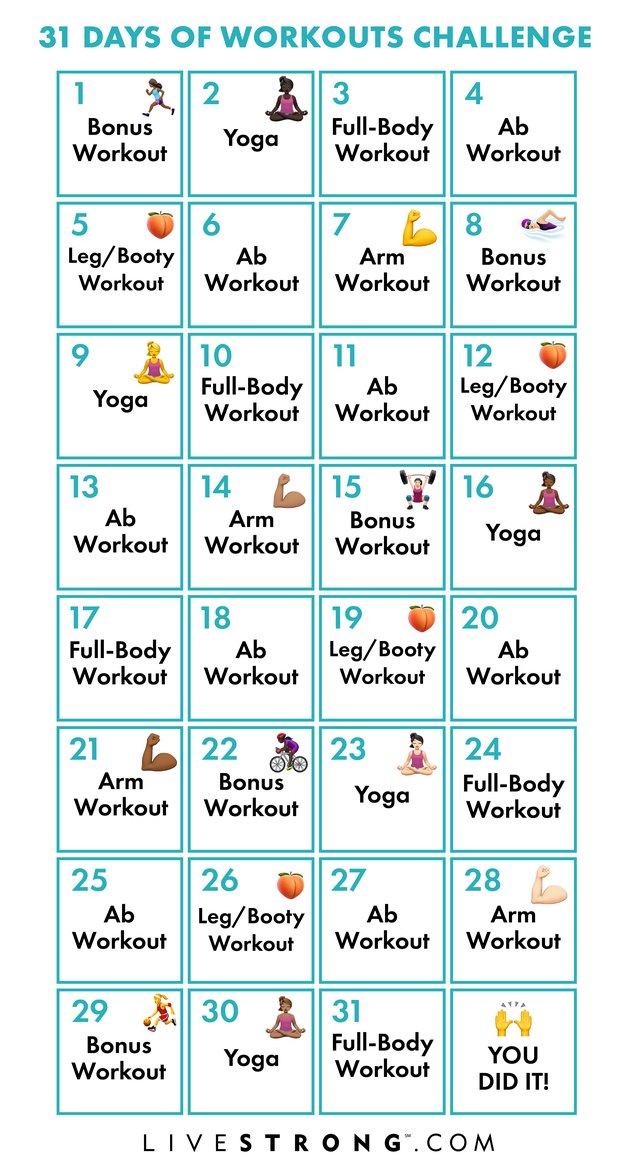 Even if you don't do the prescribed challenge workout, you can still share with the Facebook group. It's a huge, supportive community of people ready to cheer you on to meet your fitness goals!