Eating your favorite comfort foods — whether that means a bowl of mac and cheese or a fudgy chocolate brownie — feels delightful, but why is that exactly?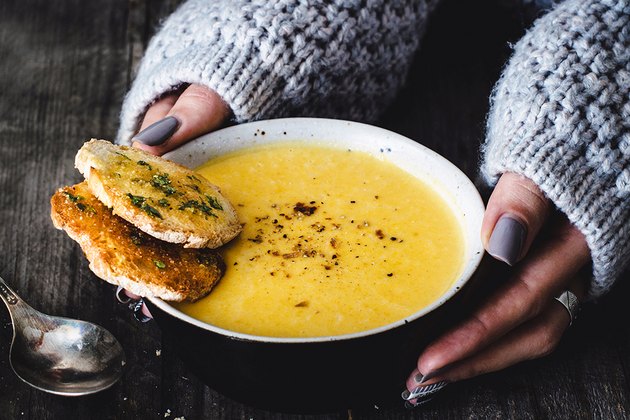 According to professor and author Shahram Heshmat, Ph.D., "We tend to associate certain foods with members of our family, social gatherings, and people taking care of us... So when we feel lonely, we crave for these foods to give us comfort and security." Heshmat explains that we eat comfort foods because they evoke nostalgia and emotional memory.
Start recreating your favorite comfort foods and go ahead and treat yo'self — the healthier way! — in 2019.
Loving all this great info? Make sure you're signed up for the Get Strong Challenge to receive recipes, workouts and motivation delivered to your inbox!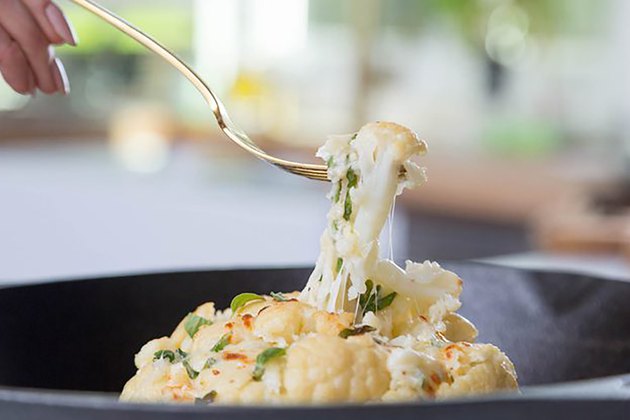 Pull-Apart Cheesy Cauliflower Loaf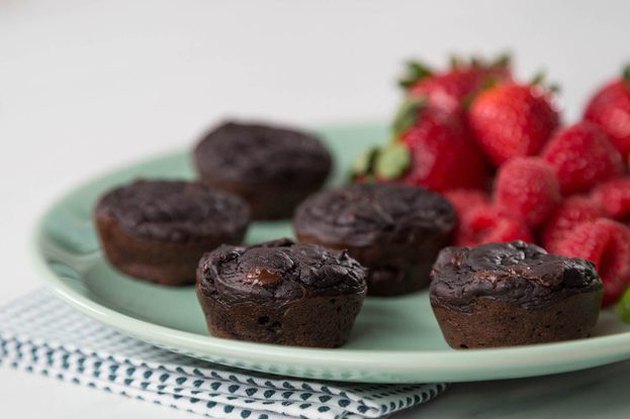 Avocado Black Bean Brownie Bites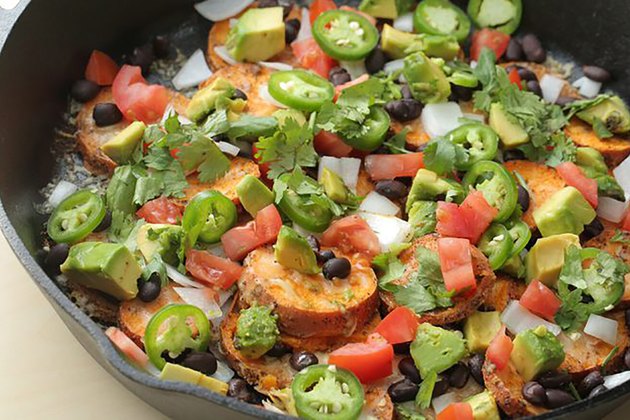 Sweet Potato Nachos
Sweet potatoes are not your average spuds. The orange-fleshed versions come with beta-carotene, a powerful antioxidant that helps protect your body against cancer. A single, medium-sized potato provides more than your daily requirement of vitamin A, about a third of the vitamin C you need, nearly 15 percent of your recommended daily fiber and 10 percent of your needed potassium. Score!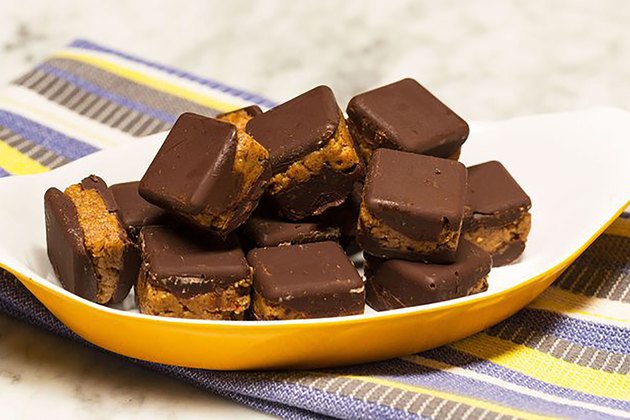 Chocolate Nut Butter Cups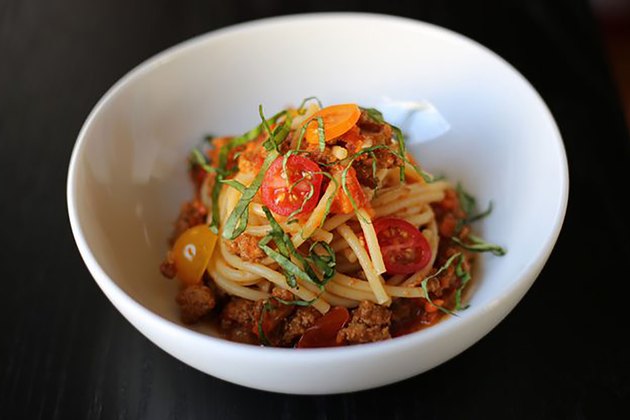 Instant Pot Turkey Bolognese
This take on classic bolognese calls for low-fat milk, omits wine, oil and butter (reducing total calories by almost 550), and swaps turkey for ground beef, which means less saturated fat. Using Instant Pot's "Sauté" setting adds flavor to the turkey and vegetables, while pressure-cooking keeps the meat moist for a silky, savory sauce.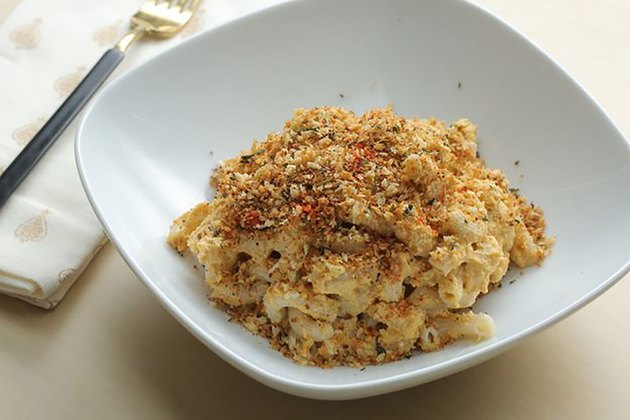 Vegan Mac & Cheese
This amazing (vegan) version of mac & cheese is perfect for kids and grownups alike. While nutritional yeast doesn't look incredibly appetizing, it's actually known for its tangy, cheesy flavor. It's also a complete protein and comes packed with fiber to help make you feel full, while simultaneously boasting many beneficial vitamins and minerals, including B vitamins, iron, selenium and zinc.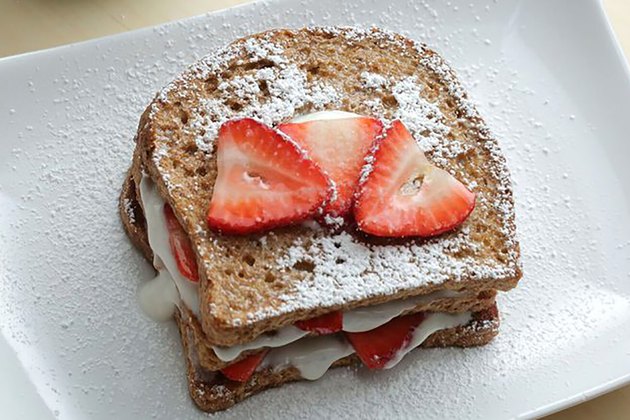 Vegan French Toast With Strawberries and Cream
Craving something sweet? Try our vegan French toast with an optional strawberries-and-cream topping. This recipe features fresh strawberries, which contain plenty of antioxidants known to help fight cancer-causing inflammation. To make a lean cream that rivals the real thing, all you'll need is vegan Greek yogurt (we use a coconut milk-based alternative) and maple syrup.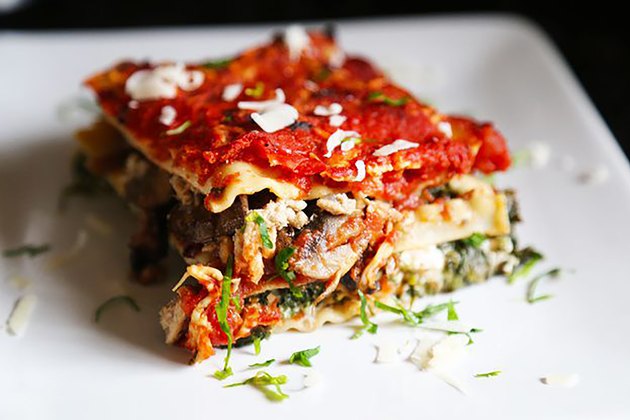 Lean Lasagna
Our version of a party-friendly, freshly-baked lasagna features whole-wheat pasta nestled between layers of ground turkey, spinach, mushrooms, crushed tomatoes, low-fat mozzarella and fat-free cottage cheese. And while it may look like our recipe requires quite a few steps, this one is actually rather easy. Simply prep the ingredients for each layer, do the layering, bake — and you're done!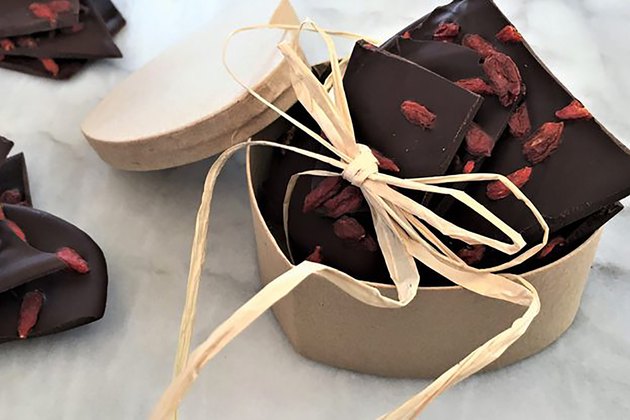 Dark Chocolate Goji Berry Bark
This delicious bark highlights the trendy goji berry, which is packed with antioxidants and beta-carotene for skin health. These tart berries are also known to boost the immune system and are teeming with fiber.