A dessert with health benefits? Yes, there's such a thing! These eight decadent dessert recipes pack in the protein to help build your muscles and keep your belly full without sacrificing flavor. With 9 grams of protein per serving or more, these mouthwatering sweets will have you feeling so satisfied, you (probably) won't even reach for seconds.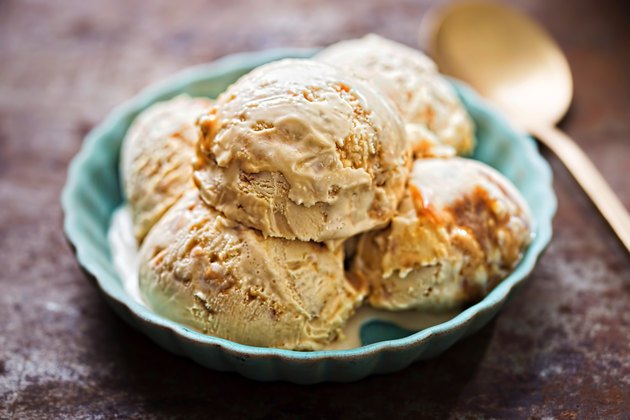 1. Better-for-You Banana Split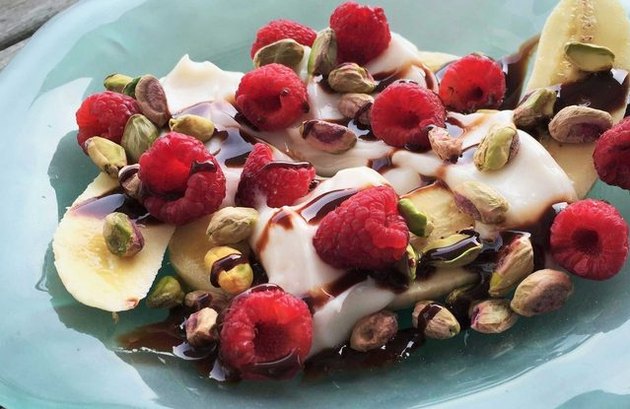 This low-fat twist on the classic banana split substitutes high-protein Greek yogurt for vanilla ice cream. Potassium-packed bananas and vitamin C–rich raspberries add natural sweetness to this healthier alternative without overloading on sugar. But no banana split would be complete without a sprinkle of nuts! Crunchy pistachios make the perfect topping and pack an extra dose of protein and healthy fats.
2. Tiramisu Protein Pancakes With Banana-Cream Frosting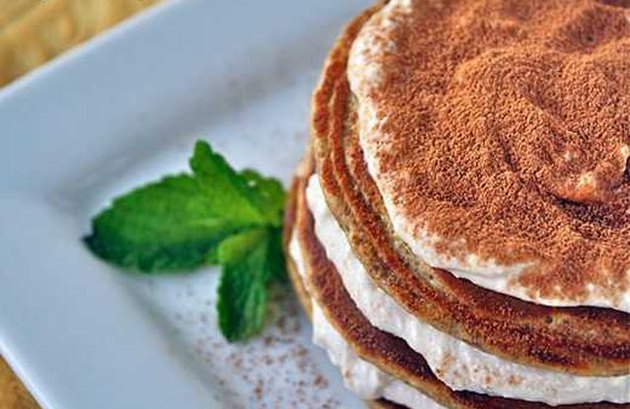 Breakfast for dessert? Start the day off — or end the night — right with these decadent high-protein tiramisu pancakes made from heart-healthy rolled oats and fiber-rich ground flaxseed. Skip the sugary maple syrup and top off these flavorful flapjacks with a creamy cottage cheese-based banana frosting.
3. Chocolate Almond Protein Cocoa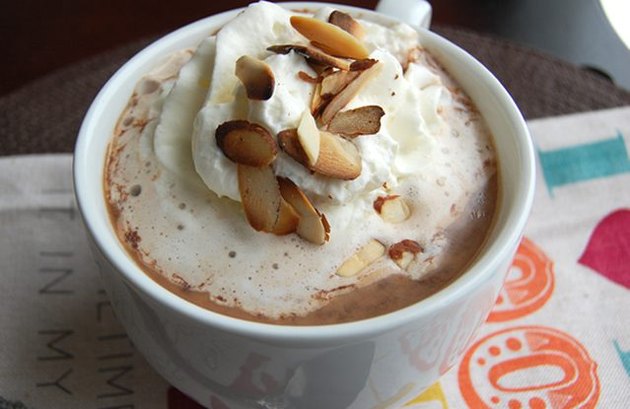 Organic almond butter adds a rich, nutty note to this chocolate-packed, creamy hot cocoa meant to be sipped by the fire in your jammies on a crisp fall evening. Compared to a Starbucks' grande Hot Chocolate, this healthier homemade version contains about a fifth of the sugar and 8 more grams of protein.
4. High-Protein Chocolate Doughnuts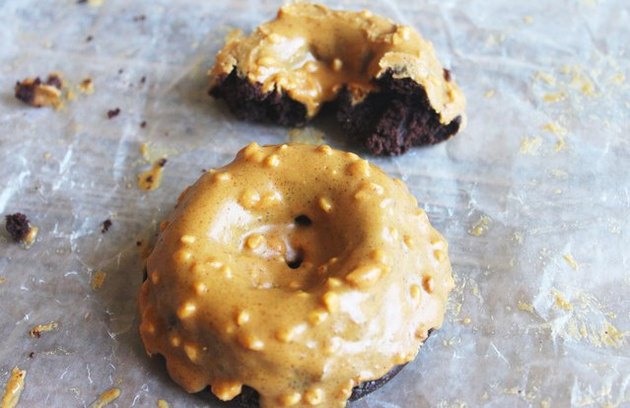 Loaded with fiber-filled black beans (you won't even taste them!) and whey protein powder, these chocolate doughnuts are moist enough to melt in your mouth. The icing on top? A warm peanut butter glaze that's guaranteed to satisfy your sweet tooth.
5. Blueberry-Banana Protein Muffins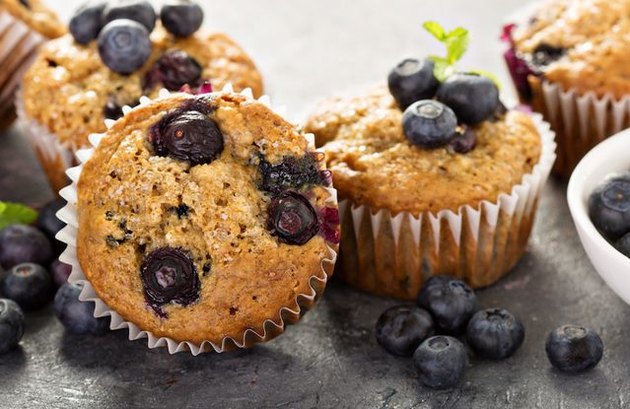 Munch on these muffins in the morning and stay satisfied until lunch thanks to the fiber-filled whole wheat flour and protein-packed Greek yogurt. The best part? No added sugar. Fresh bananas and blueberries lend these muffins all the sweetness you need minus the mid-morning sugar crash.
6. Cocoa-Coated Protein Superfood Truffles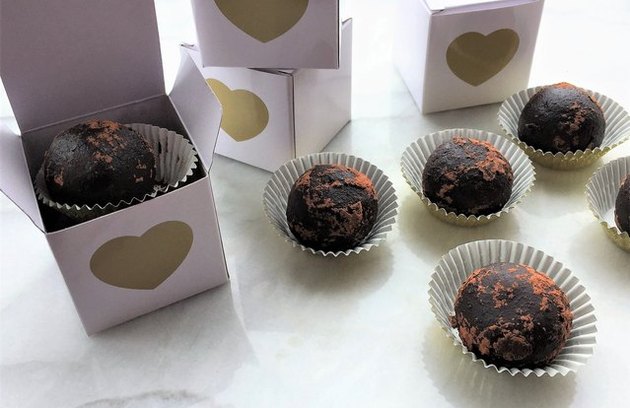 Chickpeas, peanut butter and vanilla protein powder form the foundation of these plant-based, pop-in-your-mouth dessert bites. With healthy fats from coconut oil and a mere 13 grams of carbs per serving, these yummy truffles may be the perfect way to crush your carb cravings if you're following a low-carb diet like keto.
7. Passion Fruit Protein Mousse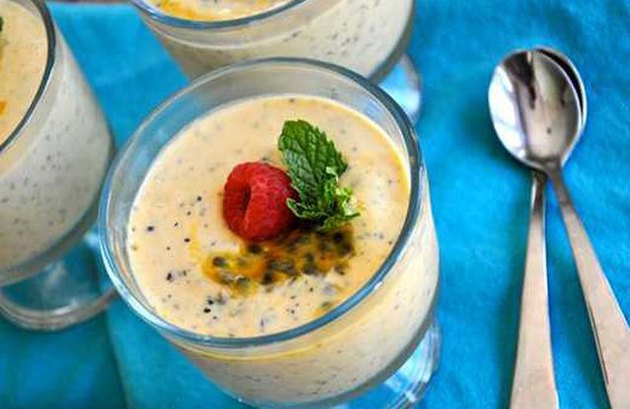 Add a little passion in the form of passionfruit to your dessert! This light and silky, dairy-free mousse owes its natural sweetness to passion fruit pulp, which is full of fiber and antioxidants. Keep the recipe plant-based by choosing a protein powder made from hemp, brown rice or pea protein or a blend of all three.
8. Banana Berry Protein Ice Cream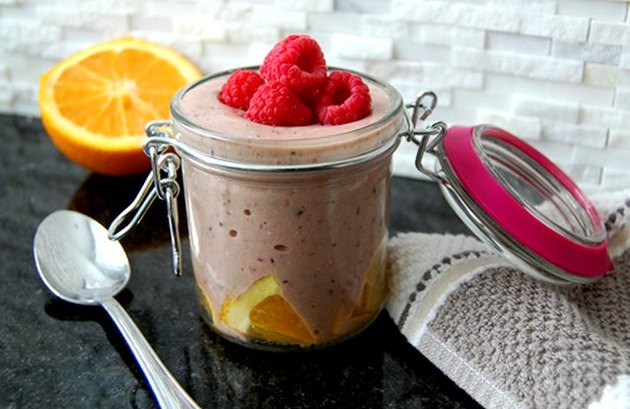 Frozen bananas and light coconut milk replace milk, cream, sugar and eggs in this healthier take on ice cream. This delightfully creamy alternative will curb your Ben and Jerry's craving while helping you build strong muscles thanks to the addition of vanilla whey protein powder. Want to make it dairy-free? Sub in a plant-based protein powder for whey.