Picking healthy protein sources is a crucial part of a balanced meal, but where does that leave red meat? In general, red meats like pork, beef and lamb are higher in unhealthy, saturated fat than lean protein picks like poultry and fish, according to the American Heart Association.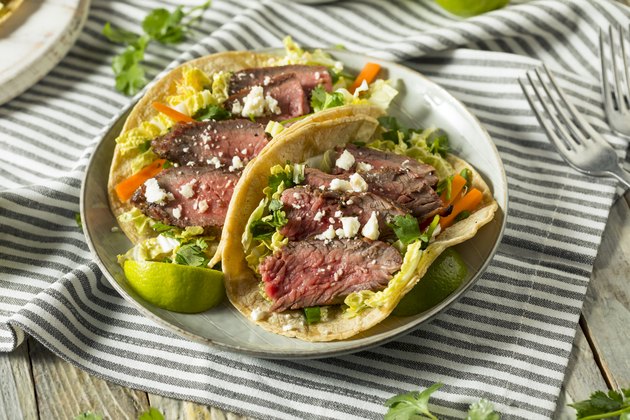 However, choosing leaner cuts of red meat and pairing them with plenty of nutrient-rich veggies can make for a balanced meal. While it's still advised that you limit how much red meat you eat, these five healthy red meat recipes are great options for when you just can't kick the craving.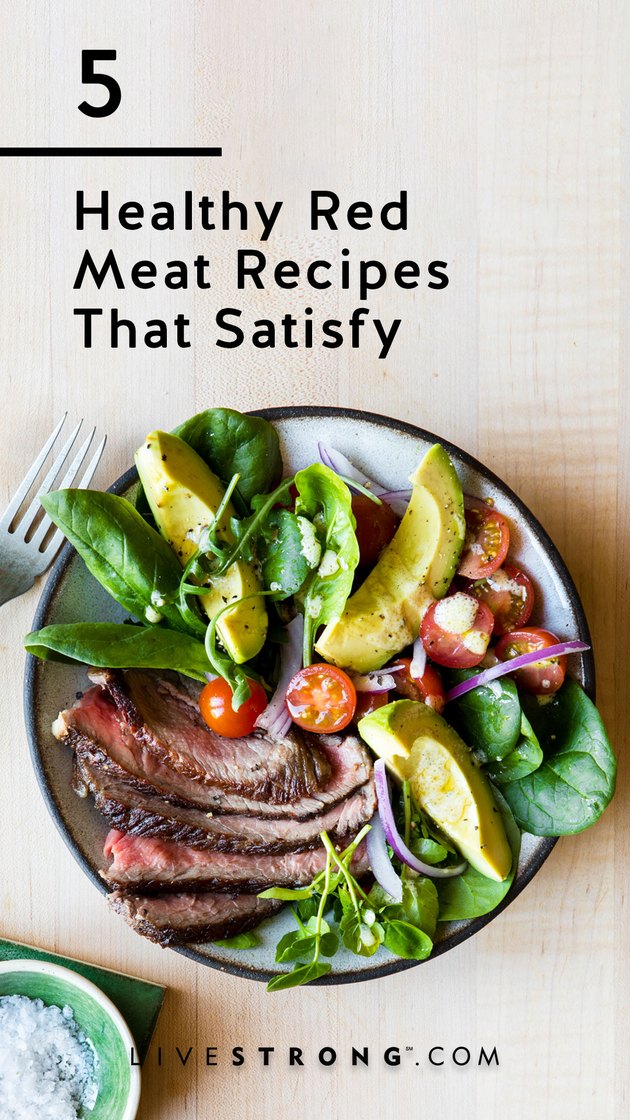 1. Beef and Avocado Burger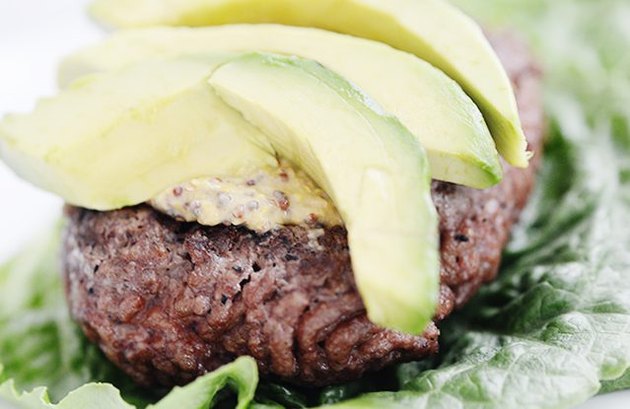 Not only is this recipe easy and quick to prepare, but it also makes for a healthy way to incorporate a little red meat into your week. The lean ground beef in this meal makes it low in saturated fat and high in protein. Not to mention, the lettuce wrap keeps the carb count low and your burger free of refined grains.
While high fat levels are typically a concern with red meat, this recipe is high in healthy, unsaturated fat thanks to the avocado. Unsaturated fats are known for helping raise healthy HDL cholesterol levels, according to Harvard Health Publishing.
2. Healthy Paleo Bison Chili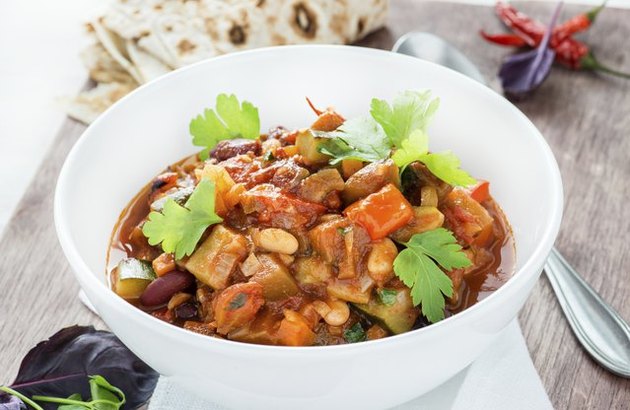 Not only does this recipe offer bison meat — a leaner alternative to beef — as the primary protein, but this chili is also loaded with nutrient-rich veggies. However, this dish does take a bit of time to prepare, so plan ahead if you're hosting guests!
While less common, bison is a healthy red meat option. Bison meat is lower in calories and lower in fat than a same-size cut of beef. Not to mention, bison are more likely to be grass-fed, as they're often raised on open ranges.
3. Beef and Pomegranate Salad With Orange-Ginger Vinaigrette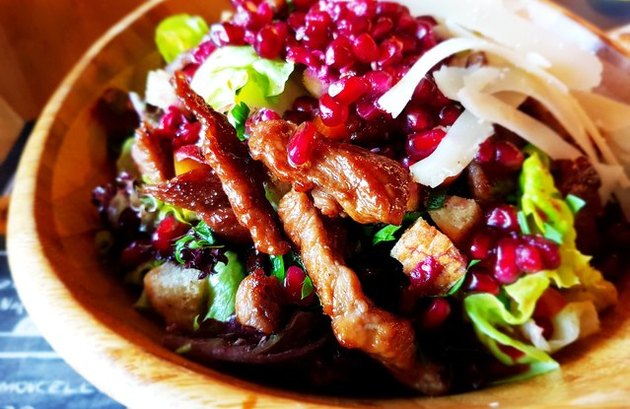 If you're a fan of big, colorful salads, this is the meat recipe for you. This dish is not only full of nutrient-dense fruit and vegetables, but it's also high in protein and healthy fats, making it an especially filling meal.
When eating a protein-heavy dish (37 grams total, here), it's a good idea to make sure you're getting plenty of fiber for a balanced meal and healthy digestion, according to the Academy of Nutrition and Dietetics.
Not only do they add to the total fiber content of this recipe but pomegranate seeds can be a healthy addition to just about any recipe. Pomegranates are high in antioxidants like vitamin C, which can help boost the body's immunity and healing process, according to the Mayo Clinic.
4. Pan-Charred Steakhouse Salad Pizza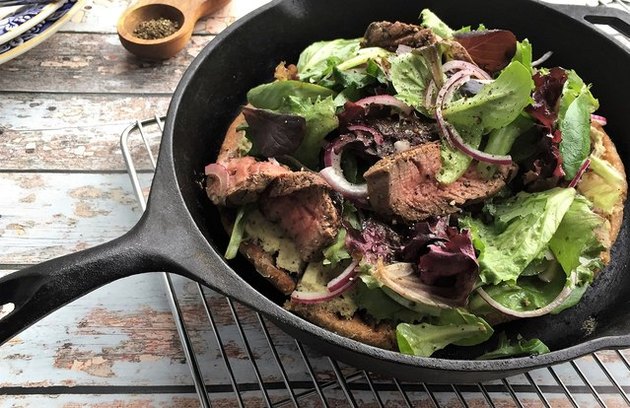 If you're looking for a recipe that does it all, you've found it: This meal has steak, salad and pizza all in one. But if you're concerned about the saturated fat content of the red meat and cheese combo, you can breathe easy knowing this recipe calls for a nut-based cheese alternative, a lower fat option.
However, the true gold star of this recipe is in the high fiber content with about 17 grams per serving, which can bring you a big step towards the recommended daily 25 to 38 grams.
Unlike most pizzas you'll find on restaurant menus, this recipe calls for whole-wheat dough, which is a healthier whole-grain version. In addition to high fiber, whole grains are full of essential nutrients like iron (which promotes red blood cell health), magnesium (which helps convert food into energy) and zinc (which promotes a healthy immune system), according to the Whole Grains Council.
5. Pulled Pork Tacos with Picked Onions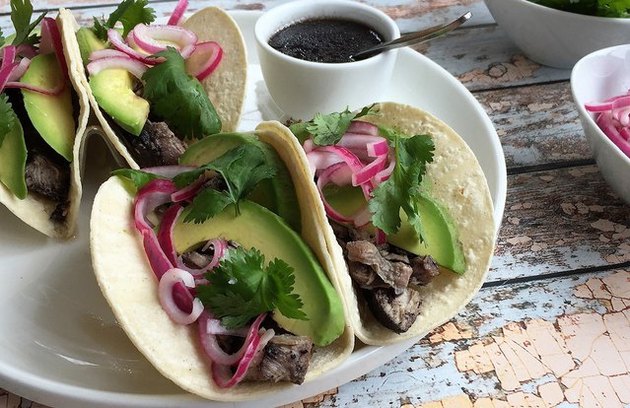 Whether you're looking for a new Taco Tuesday recipe or are simply seeking some healthy, pork-based meals, these pulled pork tacos are a great veggie-heavy option. As you pick your pork, look for leaner cuts with fat that can be easily trimmed or separated.
These tacos are topped with pickled onions, giving your digestion a healthy boost. Fermented foods, like picked veggies, are known for helping promote a healthy gut microbiome, according to Harvard Health Publishing. If your veggies are naturally fermented (a tell-tale sign is the bubbles in the jar!), then you'll get a solid dose of healthy, digestion-aiding gut bacteria.